The Cornell SC Johnson College of Business prepares people from everywhere to lead anywhere.
Through dedicated teams of school and college staff and faculty who focus on diversity and inclusion, the College of Business is uniquely positioned to prepare our students to join and lead organizations that are constantly evolving in composition.
We facilitate learning opportunities for faculty, staff, and students to embrace different experiences, cultures, educational backgrounds, and social identities. Here our community contributes to an environment that leans into authenticity—encouraging each other to lead the charge to affect change and reduce the gaps of inequity in business.
Our goal is to empower the SC Johnson College of Business community by equipping them with essential tools needed to cultivate an inclusive environment—importantly transcending from skillset to mindset.
We strive to make our strategic vision for diversity and inclusion the standard that our peers seek to emulate.
---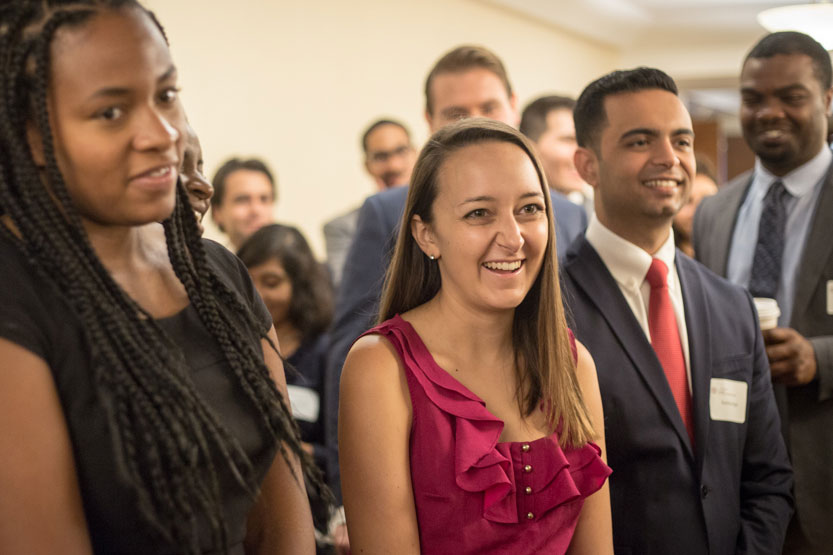 Cultivate: An inclusive and authentic environment
An organizational structure and diverse leadership team devoted to diversity and inclusion
More than 25 student organizations that celebrate diversity across all three schools within the College of Business 
Students participate in and lead other Cornell-wide diversity organizations
Inclusive pedagogies and classroom practices
Students from more than 40 countries across the college
Diversity Week, Ally Week, and LGBTQ awareness programming
---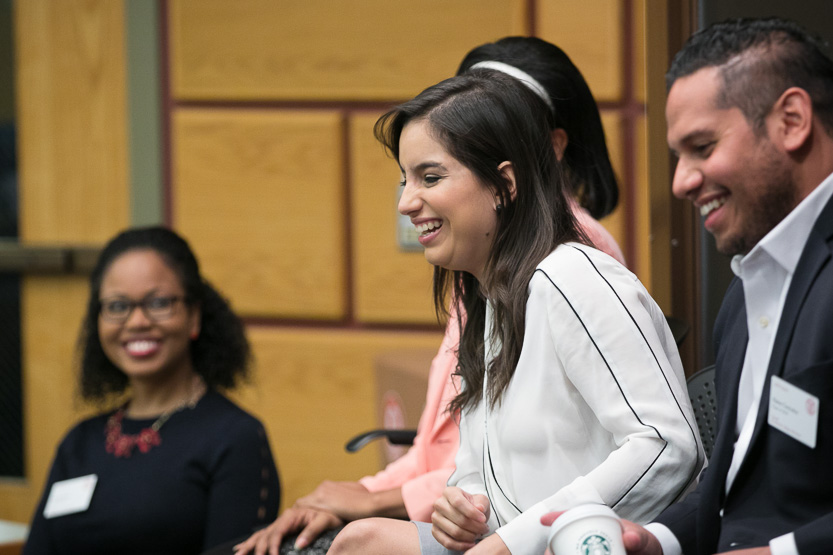 Equip: With skills to work effectively across differences
Lunch and Learns
New student diversity training
Dialogues and forums on relevant diversity and inclusion issues
Programming for underrepresented students
Faculty-developed curriculum and research on diversity topics
Guest speakers
Experiential workshops
Professional development opportunities for faculty and staff
---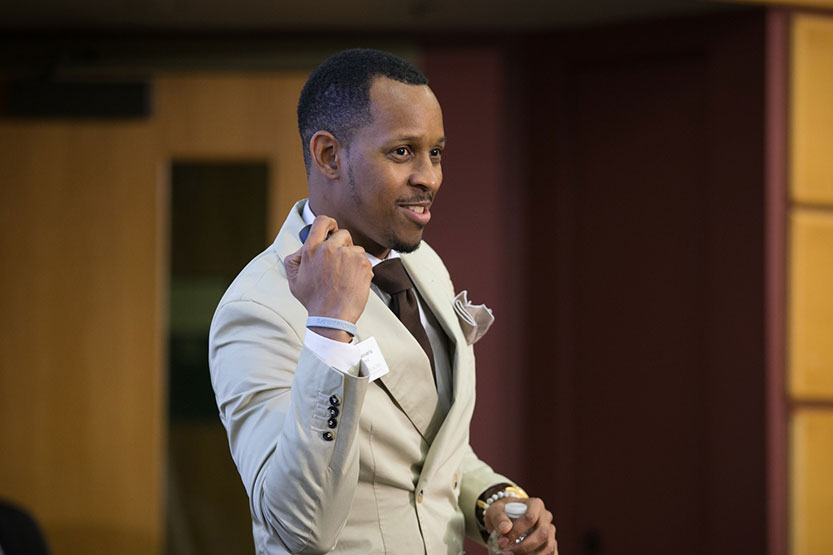 Empower: A community that drives positive change within the business landscape
Student leadership opportunities
Open discussions/active participation for students, faculty, and staff
An environment that encourage students to be their authentic selves
Accessible resources 
Empowering our base to redefine the status quo
---
How will you make a difference?
In seeking to empower all members of our community to embrace diversity and act as ambassadors in their individual pursuits—be it here or afar—we strive to consistently model a diverse, inclusive environment. As an integral part of our community, and through the experiences our students have with our diversity and inclusion initiatives, each member is emboldened to shape the future and make a real impact on the industries they enter and the communities they join. 
Learn more about diversity and inclusion initiatives across the College of Business.
Todd Schmit
Acting Associate Dean for Diversity and Inclusion, College of Business
607.255.3015
tms1@cornell.edu
Charles H. Dyson School of Applied Economics and Management
At the Dyson School we're committed to fostering a culture of inclusion where every person is welcomed, respected, supported, and valued. 
Office of Diversity and Inclusion at Dyson
Jennifer Majka
Director of Diversity and Inclusion, Dyson School
607.255.4484
jmm528@cornell.edu
School of Hotel Administration
The Hotel School is leading the world in teaching the business of hospitality while fostering a sense of community and embracing diversity.
Office of Diversity and Inclusion at Hotel School 
Victor Younger
Director of Diversity and Inclusion, Hotel School
607.254.4656
vby3@cornell.edu
Samuel Curtis Johnson Graduate School of Management
Johnson's Office of Diversity and Inclusion (ODI) works in collaboration with campus partners to attract and support a diverse MBA community whose members seek to become change agents in business. Johnson was one of the first top-tier business schools to develop a dedicated office to support diverse MBA students. 
Office of Diversity and Inclusion at Johnson
Jamie Joshua
Director of the Office of Diversity and Inclusion
607.255.0084
jj574@cornell.edu
Jessica Krom
Assistant Director of the Office of Diversity and Inclusion
607.255.1617
jlk366@cornell.edu