Cooking Up Sweet Success
From a dorm room snack to a tasty business, collaboration feeds success.
"Working with students from other schools and backgrounds helps us promote our brand to many different communities at Cornell," says Alex Strauch, student CEO of Cayuga Crunch. "[Student] architects eat Cayuga Crunch at 3 a.m. while the Debate Team will bring Cayuga Crunch across the country to their tournaments."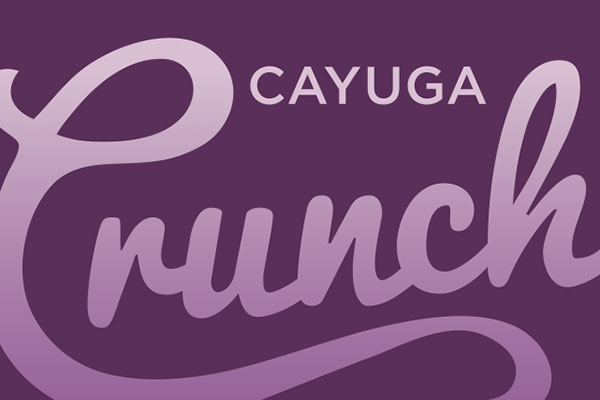 The business idea began in Strauch's dorm, where he baked granola for his friends and neighbors. The sweet smell permeated the halls, and Strauch's granola quickly grew from a dorm room snack to a staple at some of Cornell's campus cafés.
As a student in the School of Hotel Administration, Strauch had begun to explore his lifetime love of food from a business perspective. He also saw opportunities to supplement his food education in Dyson. "In my Dyson entrepreneurship and food industry classes I learned a lot about the global food industry and how food companies fight to build and maintain market share."
Strauch took those lessons to heart, teamed up with student partners to form Cayuga Crunch, and quickly saw demand for the tasty treat grow. The students brought the business idea to eLab—Cornell's accelerator for entrepreneurs. With resources from eLab, plus the help of professors across Cornell SC Johnson, the small-batch startup expanded.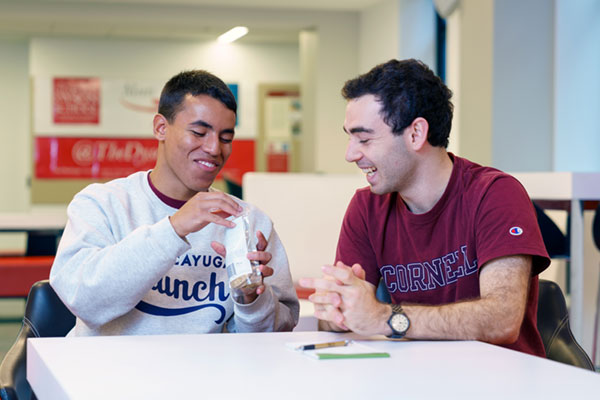 "Dyson faculty advised us on entrepreneurship, Hotel School faculty advised us on specific food and beverage and legal matters, and Ken Rother from the Johnson School—also of Rev, the startup incubator in Ithaca—helped a lot," says Javier Perez, a student partner in Cayuga Crunch. "It was a real hands-on business education. We had to deal with a lot of very real problems in distribution, retailing, quality control, marketing. It was a lot of fun and we got to work on it with close friends. We had a blast doing it."