Forging Deeper Connections
Faculty from three distinct business schools are connecting like never before.
With the creation of the Cornell SC Johnson College of Business, faculty in three leading business schools are learning from each other more than ever.
"Much more than used to be the case, we are in contact and interacting with colleagues in the other two schools. We have had more social gatherings, and we have had more research talks by people internally," says Johnson marketing professor Stijn van Osselaer. "We are meeting each other a lot more and really benefiting from each others' presence in a direct way."
As area coordinator for the marketing and management communications faculty area, van Osselaer has begun to see how collaborations between faculty across the three schools can create new opportunities and lead to new methods in the classroom.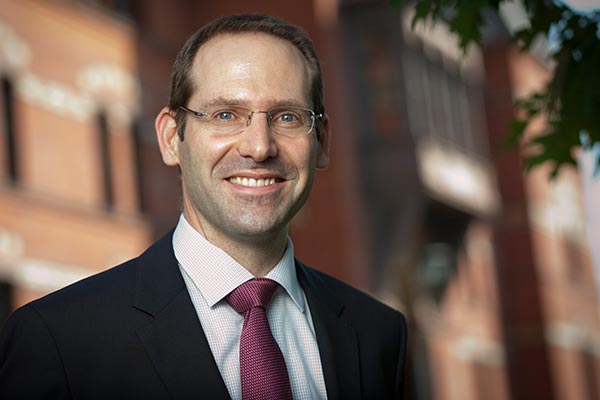 "Faculty areas promote research linkages among faculty at the three different schools and also lead to synergies in teaching, so we'll be able to create more efficient teaching allocations," van Osselaer explains. "We can also offer courses across the three schools that were previously taught in only one of the schools. For example, a new course on customer strategy and analytics at Dyson is based on a course that was previously taught only at Johnson."
For even broader networking, an expanded speaker series allows more faculty and students to interact in engaging presentations and discussions with guests from other schools.
"We'll invite speakers that are of interest to all three schools," van Osselaer says. "That provides us with a larger audience—more people that ask questions and more interesting insights that come up."
With many opportunities to work and explore interests together on a professional level come greater partnerships and lasting friendships—something van Osselaer anticipates as Cornell SC Johnson continues to develop.
"I'm very much looking forward to working more with colleagues at the other schools—getting to know them better as potential collaborators, as other scientists, but also as people."