The Latest

From Industry experts
Cornell SC Johnson College of Business news, events, and media related to the COVID-19 pandemic
---
How is COVID-19 affecting businesses, hospitality, the economy, management, finance, policy, and employment practices? What does the future hold? College thought leaders are connecting with faculty across the university to provide guidance and insights during this worldwide crisis.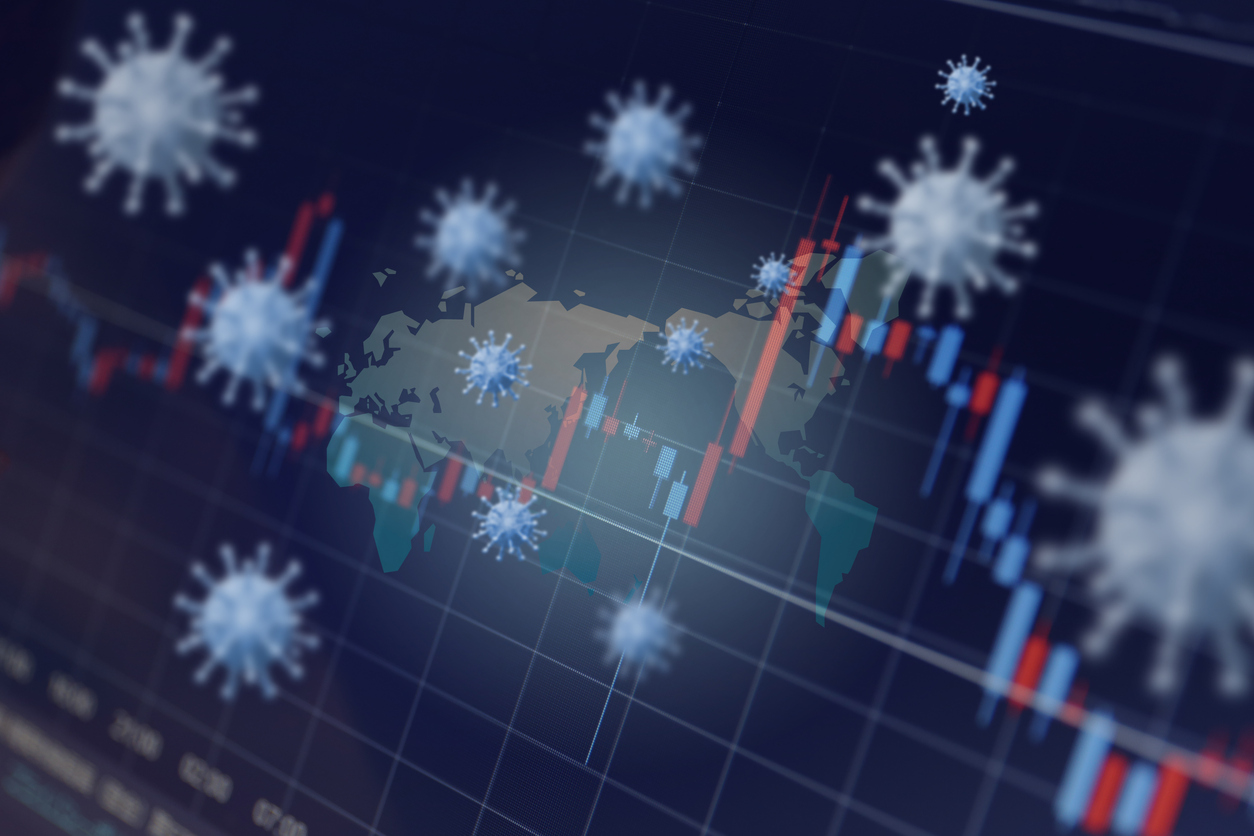 Upcoming

Featured Events
Join faculty, alumni, and industry experts online for a series of webinars and panel discussions
---
Get expert advice and learn how COVID-19 is affecting business, the economy, hospitality, management, supply chain, finance, and more. Registration is open to the public unless otherwise noted.
COVID-19: Impacting geographies and lives
Thursday, April 2, 10 a.m. (EDT)
With a third of the world's population under lockdown, EMI will explore the economic and business impacts of the COVID-19 pandemic in emerging market countries. Hear insights from Cornell Johnson alumni from China, India, Europe.
The restaurant business in crisis: Coping with restaurant slowdowns, expense management, and the road ahead
Friday, April 3, 2 p.m. (EDT)
The School of Hotel Administration and the Cornell Institute for Food and Beverage Management (CIFBM) will bring together restaurant executives and faculty experts to offer solutions to the challenges that operators, employees, and guests are experiencing in our new normal.
Because business never stops, join us online for more events
Many of our regularly scheduled events—and new events—will be held online, which means these events will now be open to wider audiences and you'll be able to join us from afar. Below are some upcoming events that feature our faculty and alumni.
Missed us live? Recorded livestreams are available below.
experts

in the News
SC Johnson College faculty and programs featured in the media or other Cornell news publications
---
Johnson BusinessFeed
March 26, 2020
Day Family Senior Lecturer in Business Ethics Dana Radcliffe, argues that the rules of a free and fair market should not apply during times of emergency.
Johnson BusinessFeed
March 23, 2020
Soo Kim, assistant professor of marketing, says that emails to customers may not be as comforting as companies hope during times of crisis and anxiety.
Johnson BusinessFeed
March 18, 2020
Research from Robert H. Frank, Henrietta Johnson Louis Professor of Management, tells us we are much more likely to be swayed by friends, relatives, and neighbors than deliberate attempts from advertising to government regulation.
Dyson BusinessFeed
March 24, 2020
Supply chain economist Miguel Gomez says major retailers are hiring not just to meet increases in demand, but also because of new emergency legislation towards worker protections.
Dyson BusinessFeed
March 22, 2020
Dyson's Nandlal P. Tolani Senior Professor of International Trade Policy, Eswar Prasad, says that U.S.-China relations have deteriorated to a low during a time when they should come together.
Dyson BusinessFeed
March 22, 2020
Dyson's Eswar Prasad says the dollar's jump is renewing calls for financial-system reform missed during the 2008 crisis.
SHA BusinessFeed
March 23, 2020
David Sherwyn, professor of hospitality human resources, says hotel companies are doing everything they can to make their environments and safe as possible against COVID-19.
SHA BusinessFeed
March 21, 2020
Sheryl Kimes, emeritus professor of service operations management, discusses the different approaches hotels in North America and Asia are taking towards room costs during COVID-19.
SHA BusinessFeed
March 20, 2020
Steven Carvell, professor of finance at SHA, provides his expertise on the financial impact of the new coronavirus in the hotel industry and what companies may implement moving forward.
Johnson BusinessFeed
March 31, 2020
From online club meetings to virtual Sage Socials, Johnson's Student Council has taken the lead to ensure MBAs stay connected during the COVID-19 outbreak.
SC Johnson College BusinessFeed
March 30, 2020
Faculty expert webinars help thousands of Cornell students and alumni navigate the financial, managerial, and social impacts of COVID-19.