PIHE: Hospitality Hackathon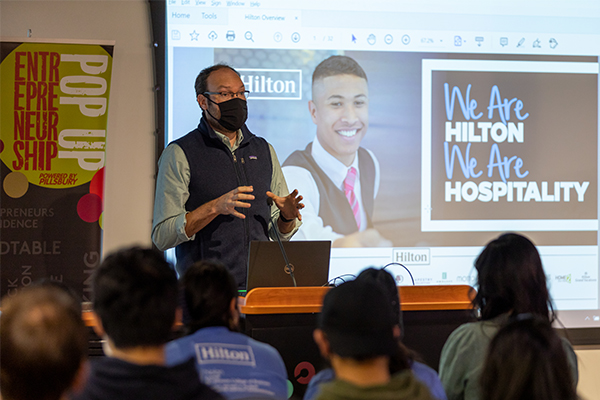 Calling all students!
The Leland C. and Mary M. Pillsbury Institute for Hospitality Entrepreneurship is working with Hilton once again to bring you the annual Hospitality Hackathon!
We hope you'll join us as we focus on solving the most prevalent problems facing the hospitality industry today through technology. Inviting students with diverse backgrounds of degrees, majors, and schools to collaborate in teams in order to produce innovative solutions for real world challenges. Previous hackathon experience NOT required!
Registration Deadline – November 4, 2022
Registration coming soon!
Related Events