What is the Cornell Hanga Ahazaza Initiative?

Launched in 2018, the Cornell Hanga Ahazaza Initiative received $5 million from the Mastercard Foundation to provide educational training for professionals in the hospitality and tourism sectors in Rwanda. The aim was to provide youth in Rwanda with world class training from our Nolan School of Hotel Administration, speeding their upskilling and economic contribution and marketability in these two important economic sectors. The project and Mastercard Foundation grant conclude June 30, 2024.
Four streams of the Hanga Ahazaza Initiative
The Hospitality Management program provides upskill training to managers and supervisors in the hospitality and tourism industry and included curriculum in Service Excellence, Leadership, Operations, Marketing, Accounting and more. Over 940 students have earned a Recognition of Achievement in Service Excellence, a Certificate in Hospitality Management, and a Certificate of Specialization from Cornell University.
Our On-Demand Program in Service Excellence and Tourism consists of 18 asynchronous lessons over 1-3 months on topics in Service Excellence, Servant Leadership, and Understanding the Behaviors of Others, appropriate for individuals in entry-level positions. 315 students have earned a Recognition of Achievement in Service Excellence and a Recognition of Achievement in Tourism from Cornell University.
The Professional Development Program (PDP) for Rwandan Technical and Vocational Education and Training (TVET) has upskilled over thirty participants alongside business professionals. Taught by Cornell faculty in Kigali and in Ithaca, NY, the PDP offers participants opportunities to explore current industry developments in a peer-learning environment.
To answer a deficit in global-south based business cases for education, Megan Epler-Wood and professor Mark Milstein have authored the case study Managing Conservation and Tourism: Rwanda Development Board (RDB). The authors explore the challenges associated with the management of tourism and conservation in Rwanda. Focused on Rwanda's three major national parks, the case facilitates learning among students interested in business decision-making, policy, leadership, conservation, and tourism. In November 2023, Epler-Wood and Milstein will present an educator's workshop at the African Leadership University campus in Kigali, Rwanda.
Benjamin Mutabazi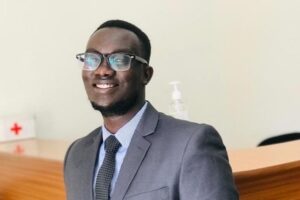 Benjamin says that this program expanded his leadership and communication skills, as well as his understanding of marketing. Since completing the program, he's been promoted to guest house manager. He hopes to own his own hotel one day.
Adelphine Abewe

Adelphine is 30 years old and resides in Kigali. She believes that the program's comprehensive training will help her contribute to the Rwandan Hospitality industry. She owns an indoor plant company #elamorgardenkigali, and hopes to open a restaurant and boutique hotel aimed at providing opportunities for young women.
Scovia Mutoni
Scovia is Co-Founder of Transinvest Tours & Travel, Ltd. A graduate of the Hanga Ahazaza program, Scovia says, "I ensure that I am continually updated about global trends in this industry. I always look out for opportunities."
Contact: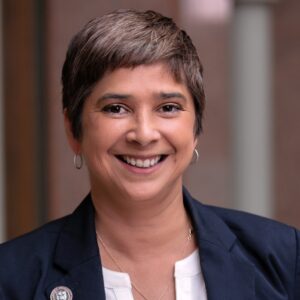 Kim A. Szpiro
Associate Director, Hanga Ahazaza Initiative
Cornell SC Johnson College of Business
Ithaca, New York
+ 1 607-255-4038
kas396@cornell.edu
Twitter and Instagram: @kszpiro
About the Mastercard Foundation
The Mastercard Foundation seeks a world where everyone has the opportunity to learn and prosper. The Foundation's work is guided by its mission to advance learning and promote financial inclusion for people living in poverty.
One of the largest foundations in the world, it works almost exclusively in Africa. It was created in 2006 by Mastercard International and operates independently under the governance of its own Board of Directors. The Foundation is based in Toronto, Canada.
About the Cornell SC Johnson College of Business

Cornell University has created a reimagined model for business education that reflects the future of business itself: flexible, collaborative, and cross-disciplinary. The Cornell SC Johnson College of Business unites the strengths of three business schools — Cornell Peter and Stephanie Nolan School of Hotel Administration, Charles H. Dyson School of Applied Economics and Management, and the Samuel Curtis Johnson Graduate School of Management — so that every student can benefit from the combined power of business at Cornell: more degrees, faculty, resources, and expertise. Whether the focus is creating great customer experiences, solving real-world challenges, or deeply immersing in a particular industry, each of our schools offer something unique and meaningful.