What is the Hanga Ahazaza Initiative?

The Mastercard Foundation Hanga Ahazaza initiative is a $50 million, five-year initiative focused on increasing employment opportunities for young people while expanding the tourism and hospitality sector in Rwanda.
Hanga Ahazaza, meaning "create the future" in Kinyarwanda, is a consortium of partners from the education, development, and private sectors. Working together, they will support small businesses and entrepreneurs in the tourism and hospitality sector through increased access to financial services and training, and by connecting them to young people with the skills needed to be successful employees.
The Cornell SC Johnson College of Business is providing educational training to hospitality professionals in Rwanda via eCornell online courses, virtual events, and executive education courses.
---
Enrollment Requirements
Enrollees must be residents of Rwanda.
Enrollees must be fluent in English, both written and verbal.
Enrollees must be within the ages of 18-35.
Enrollees must be employed within the hospitality and tourism industry and currently hold a position at the supervisory or managerial level, or be entering a position at this level.
Enrollees must have access to a computer and internet.
Courses for the first cohort of students began September 5, 2018.  Applications are accepted at any time.
How to enroll
Learn more: https://www.ecornell.com/portal/hanga-ahazaza/
Apply: https://www.ecornell.com/portal/hanga-ahazaza-apply/
Rwandan Tourism Board Highlights the Cornell Hanga Ahazaza Initiative
The Rwandan Tourism Board has chosen the Cornell Hanga Ahazaza program as the focus of a week-long social media campaign, highlighting students and employers who have expanded their expertise via participation in the program.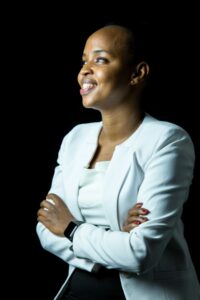 Scovia Mutoni, Co-Founder, Transinvest Tours & Travel Ltd.
"I ensure that I am continually updated about global trends in this industry. I always look out for opportunities."
Program Snapshot and Timeline
The Experience
Our online courses will focus on various content areas such as hotel operations, service, leadership, financial management, marketing, and revenue management, which will be taught in combination of both online courses and live, virtual synchronous events with Cornell faculty.
The course roster has been modified to fit the Rwandan context, ensuring that our students are receiving the most relevant hospitality and tourism-related instruction.
Each course is delivered over a 4 four-week period, with a short break in between each course, so students can still work while taking classes.
The full duration of the certificate program is approximately 10-12 months. Upon completion of the program, students will receive a certificate in Hospitality Management from Cornell University.
We are also providing the opportunity for 30 trainers of the Technical and Vocational Education and Training system (TVET) to attend the Professional Development Program (PDP) at Cornell.
Inquire for more details on enrollment for this program.
Contacts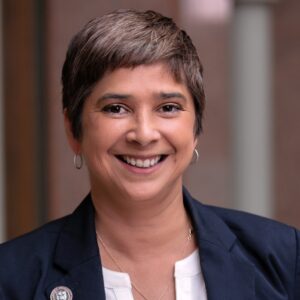 Kim A. Szpiro
Associate Director, Hanga Ahazaza Initiative
Cornell SC Johnson College of Business
Ithaca, New York
+ 1 607-255-4038
kas396@cornell.edu
Twitter and Instagram: @kszpiro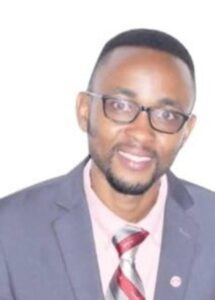 Henry Hakundwumukiza
Instructor, Hanga Ahazaza Initiative
Cornell SC Johnson College of Business
+ 250 783 510 180
hh497@cornell.edu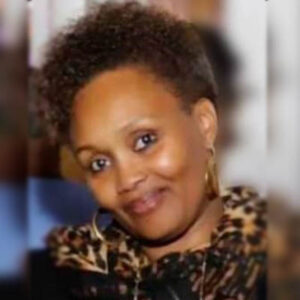 Evelyn Kahinju Karamagi
Program Manager, Hanga Ahazaza Initiative
Cornell SC Johnson College of Business
+ 250 786 406 120
ekk58@cornell.edu
Join us on Facebook
About the Mastercard Foundation
The Mastercard Foundation seeks a world where everyone has the opportunity to learn and prosper. The Foundation's work is guided by its mission to advance learning and promote financial inclusion for people living in poverty.
One of the largest foundations in the world, it works almost exclusively in Africa. It was created in 2006 by Mastercard International and operates independently under the governance of its own Board of Directors. The Foundation is based in Toronto, Canada.
About the Cornell SC Johnson College of Business

Cornell University has created a reimagined model for business education that reflects the future of business itself: flexible, collaborative, and cross-disciplinary. The Cornell SC Johnson College of Business unites the strengths of three business schools— School of Hotel Administration, Charles H. Dyson School of Applied Economics and Management and the Samuel Curtis Johnson Graduate School of Management — so that every student can benefit from the combined power of business at Cornell: more degrees, faculty, resources, and expertise. Whether the focus is creating great customer experiences, solving real-world challenges, or deeply immersing in a particular industry, each of our schools offer something unique and meaningful.