Learn, Lead, Create Impact: Lifelong Learning Opportunities
At the Cornell SC Johnson College of Business, we build people-centered leaders who are empowered to create sustainable, shared prosperity. That's how we do business—with impact. Our Lifelong Learning opportunities allow alumni to further that impact by continuing their education and by tapping into on-demand content dedicated to relevant business topics within the ever-changing landscape of the business world. We offer access to lifelong learning in three ways:
Master today's most in-demand skills, taught by faculty experts either online or on-campus, and earn professional certificates with eCornell.
Accelerate your career with Cornell's Executive Education programs that allow you to learn while you work and support you however you want to grow.
Spark your interests by attending thought leadership events offered to alumni annually, both virtual and in-person, by the SC Johnson College of Business.
In addition, we are pleased to offer a new Lifelong Learning program, driven by the Office of Alumni Affairs and Development, that will provide you with on-demand, semester-long deep dives into a variety of themes. For more information on this semester's topic, watch Dean Karoyli's welcome message below.
The broader division of AA&D also offers events, live streams, career tools, Cornell's Adult University, career resources, networking and knowledge sharing with CUeLinks, Cornell TED Talks, CornellX courses, and the Big Red Reads Book Club.

The Business of Sustainability
Spring 2023 Lifelong Learning Experience
The Cornell SC Johnson College of Business, in partnership with eCornell, is preparing to launch a Spring 2023 semester-long lifelong learning experience on the Business of Sustainability.
Through this educational experience, created specifically for alumni, we will share knowledge and best practices to identify the constantly evolving competitive strategic and tactical opportunities that exist in today's market for building sustainable, shared prosperity.
The programming will include curriculum-based content featuring our faculty, who are among the world's most innovative researchers, as well as conversations about challenges and opportunities in this dynamic space.
The lifelong learning experience is being supported by the Cornell SC Johnson College of Business office of Alumni Affairs and Development and Business of Sustainability Theme in partnership with eCornell.
Dean Karolyi Welcomes you to the Spring 2023 Lifelong Learning Experience: The Business of Sustainability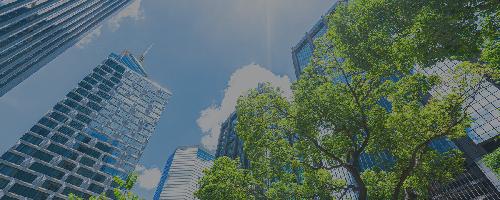 Watch the virtual kickoff for the 2023 spring semester Lifelong Learning Experience, brought to you by the Cornell SC Johnson College of Business Office of Alumni Affairs & Development, the College's Business of Sustainability theme, and eCornell.
Countries across the globe are grappling with persistent social, environmental, and economic challenges, including climate change, social and environmental justice, and inequality. In the private sector, customers, employees, shareholders, and other stakeholders are challenging businesses to do more. This panel, comprised of experienced executives from companies known for their sustainable initiatives along with experts from Cornell's faculty, will delve into the challenges and opportunities in implementing sustainable business strategies.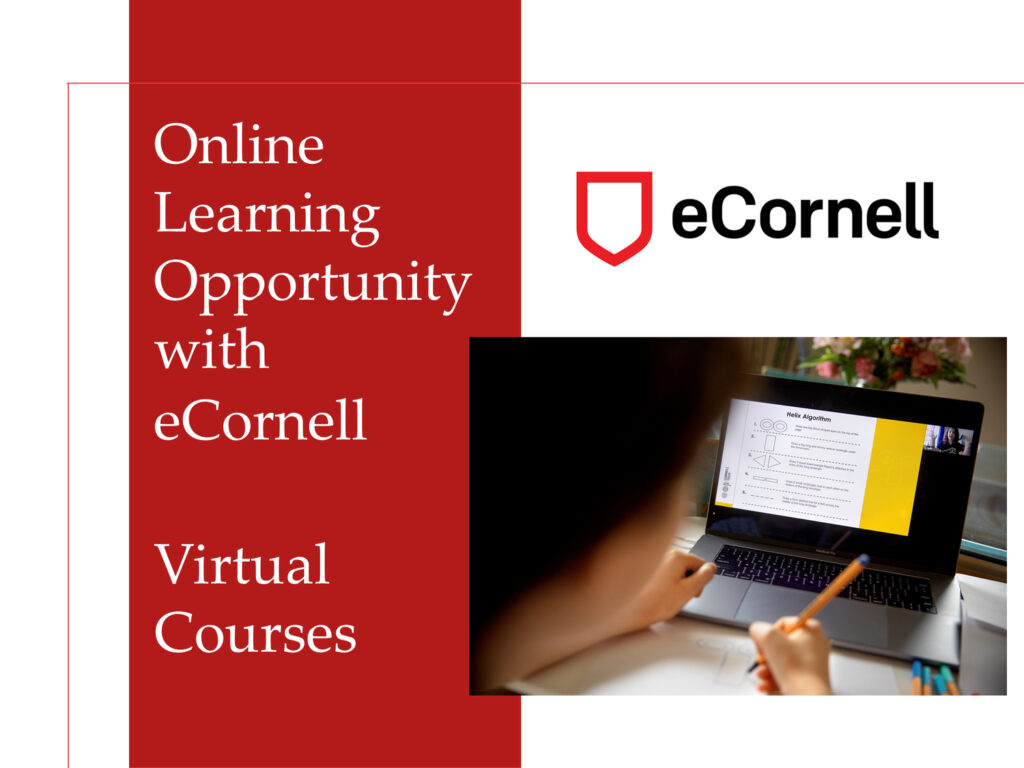 As an added benefit of the Lifelong Learning Experience, eCornell is offering a special discounted rate of 50% off the retail price for our Cornell community.
Ready to transform your organization with a comprehensive commitment to sustainability? Enroll in the Sustainable Business Certificate powered by eCornell, or have your team enroll to tackle sustainability efforts from multiple perspectives. Classes are designed by SC Johnson faculty, and you can complete them online, on your schedule.
The certificate will prepare you to evaluate your organization's current sustainability efforts, identify gaps and opportunities, and create unique solutions to drive organizational value. You will gain insights into your organization's competitive approach by assessing environmental and social sustainability throughout the life cycle of a product or service and leveraging research-based methodologies to ideate solutions that turn sustainability problems into market opportunities. You will also explore how aligning stakeholder relationships enhances your ability to achieve profitability and sustainability goals. With these strategies and best practices, you will be uniquely positioned to create a sustainability implementation plan tailored to your organization's specific needs.
Request your promo code here. Group discounts for your organization are also available. Certificate must be completed by December, 31st, 2023.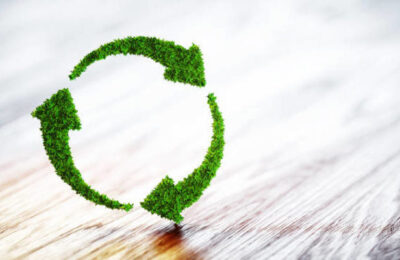 This video series features faculty from the Cornell SC Johnson College of Business describing the research that motivates them and how it connects with the world.