Bringing banking competition to Southern Africa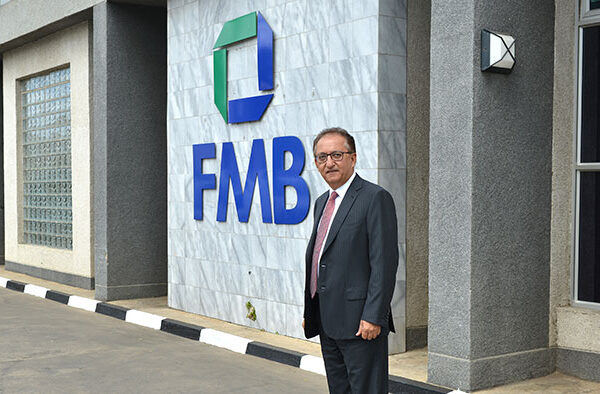 Hitesh Anadkat, MBA '84
If you lived in Malawi in the 1980s and wanted to open a checking account or apply for a loan, there were two banks you could choose from in the southeast African country. Both were controlled by the government, which prohibited any new banks from opening.
At the time, Hitesh Anadkat, who grew up in Malawi, was running his own corporate finance firm in Hartford, Conn. After consulting with his father, an established importer in Malawi, Anadkat decided it was time to offer the country another banking option.
"To be honest, I didn't think I was going to get a license," Anadkat says. "Everybody told me that to get a license was impossible, and the financial sector was closed."
When he met with the Reserve Bank of Malawi, however, the governor of the Reserve Bank (a position Anadkat says is equivalent to the chairman of the Federal Reserve in the United States) said he would consider the proposal, and in 1994 Anadkat received a license. A year later, he and his father opened First Merchant Bank (FMB), Malawi's first privately owned commercial bank. Now the bank has 30 branches and 700 employees in Malawi but has also expanded into Botswana, Mozambique, and Zambia, where they operate under the brand Capital Bank.
Because of the bank's solid success, Anadkat has been able to give back to Malawi, a country where more than half of the population lives in poverty. Among his major philanthropic projects is the construction of a 42-room student hostel at the University of Malawi College of Medicine and a new trauma center at the Queen Elizabeth Central Hospital in Blantyre.
One of his newest ventures is creating a private equity fund for Africa together with Johnson classmate Sandeep Alva, MBA '84, founder and managing director of Falcon Investment Advisors in Boston. Their goal is to raise $250 million to provide mezzanine capital to businesses that want to expand in Africa.
"The effect of this could be quite significant," Anadkat says. "It will allow the countries to grow and hopefully reduce poverty, because when the economy grows, poverty goes down."