The New Food Entrepreneurs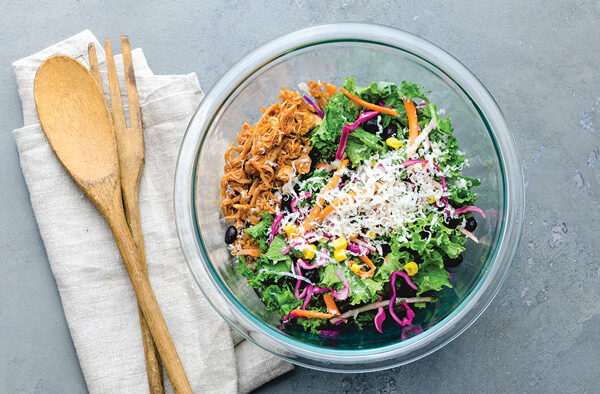 At these startups, pursuit of profit pairs well with good nutrition, delicious flavor, and a healthy respect for the environment.
Forget the pale, hard tomatoes and the boxes of sugared cereal piled in the cart behind yours at the checkout. A growing number of consumers these days are filling their baskets with what you might call virtuous foods — whether ultra-fresh, organic, locally sourced, cage-free, environmentally responsible, or simply made from ingredients any first grader could pronounce.
According to a May 2015 story in Fortune, the top 25 U.S. food and beverage companies lost $18 billion in market share between 2009 and 2014 as consumers sought out alternative sources. And, says the Organic Trade Association, sales of organic food in the United States grew from $3.6 billion in 1997 to more than $39 billion in 2014.
Not to be left behind, big food corporations have been snapping up natural brands and rethinking how they source ingredients. Just this April, for instance, yogurt maker Dannon imposed new standards — for animal welfare, soil conservation, and other matters — on the farms that supply its milk.
Mainstream retail chains now offer grass-fed beef, "all natural" packaged goods, and organic fruits and vegetables. Costco projected in June 2015 that it would sell $4 billion worth of organic food that year.
Despite the entry of the giants, virtuous food still offers broad opportunities for startups. Dip into The New Food Economy, an online magazine for food entrepreneurs, to enjoy tales of community farms, wild mushroom distributors, vegan cheesemakers, and a host of other ventures trying to turn a profit while helping us eat well.
Many organizations stand ready to help these new food entrepreneurs find their feet. In the Finger Lakes region, the Northeast Center for Food Entrepreneurship (NECFE) helps food startups develop products and processes, locate potential funding sources, find suppliers and service providers, and comply with government regulations. NECFE was founded as a joint venture of the New York State Food Venture Center at Cornell and the Center for Food Science at the University of Vermont,
While the marketplace offers abundant potential, new food entrepreneurs also face a crucial challenge: how to uphold their principles and maintain the value of their brands while building businesses that can thrive.
"It's interesting how people are riding the line between creating a profitable business and creating the best quality product for the consumer," says Steve Gal '88, senior lecturer of management at Johnson.
The tradeoffs between quality and sustainability on the one hand and profit and growth potential on the other inspired a lively discussion at The Sustainable Dinner Plate, a panel discussion on April 15 in Ithaca, part of the annual campus-wide celebration called Entrepreneurship at Cornell.
Gal, who chaired the panel, raised the idea of tradeoffs while describing Uberfoods, a business that he and his wife ran for several years, serving high-quality meals to consumers in and around San Diego.
"We had $18 chickens, raised within 100 miles of our house, that lived better than most people," Gal told the audience. "We cooked them fresh, with the best ingredients, and charged up to $145 for a meal for a family of four."
The value proposition was tailor-made for customers who considered healthy eating almost a religion — but there was a catch. "It was brutal and impossible to think about making any money," Gal says. "Our margins were 4 percent, and they were not going to scale and get better. They were actually going to get worse."
Part of the problem is that virtuous food is expensive. "At one point, my wife and I decided that we were running Meals on Wheels for rich people," Gal said. You can make meals better and better, but there's a limit to how much even high-end customers will pay.
Fresh First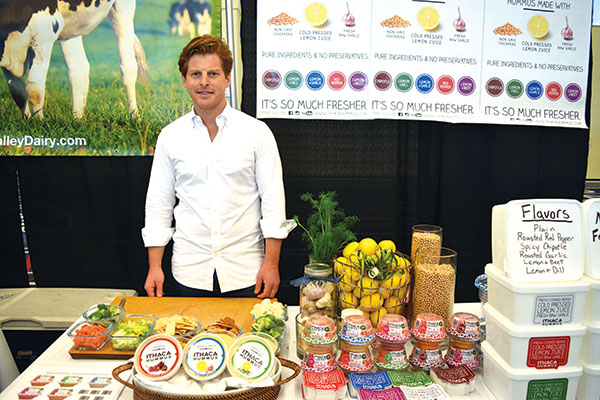 For some entrepreneurs, the secret to balancing food ideals with the hard facts of commerce is to put one key value at the center of everything you do.
"For us, it's 'fresh,'" said Chris Kirby, Hotel '15, founder and president of Ithaca Hummus in Groton, N.Y., at the panel discussion. "Not organic, not sustainable — although if there's an opportunity that makes sense, of course we focus on those, too. But we've chosen one thing — to change the way consumers define fresh foods."
Kirby founded Ithaca Hummus as a project to fill his spare time while completing his undergraduate degree at Cornell. Having worked as a chef, he'd seen restaurants distinguish themselves by using ingredients at the pinnacle of quality and flavor.
"I saw an opportunity to do that in the hummus category, because none of the other companies focus on having a fresh product," Kirby says.
Ithaca Hummus cooks its own chickpeas and combines them with fresh cold-pressed lemon juice, olive oil, and fresh raw garlic. The product sells for about a dollar more than competing brands, but fans clearly don't mind. Ithaca Hummus sells about 7,000 units per week, through small retail businesses in the Finger Lakes region and on a broader scale through the Wegmans supermarket chain.
The company recycles one of its byproducts — water left over from cooking the chickpeas — by selling it to condiment maker Sir Kensington's, which uses the water (called aquafaba) in its vegan mayonnaise.
The freshness principle dictates that Kirby doesn't pasteurize his hummus or use preservatives. For an entrepreneur who wants to expand outside the northeastern U.S., that poses a big obstacle: a shelf life of only 21 days.
"Our geographic market is much smaller, because the product can't afford to be on the road for a week in the back of a truck," Kirby says.
In the future, the company might adopt a technique called modified atmosphere packaging, which would extend shelf life to 60 days, Kirby says. "That would buy us essentially the rest of the East Coast."
With another technique, high pressure packing, Ithaca Hummus could achieve a shelf life of up to 110 days without compromising on ingredients, Kirby says. The company could also open a satellite plant on the West Coast, using modified atmosphere packaging to serve the western U.S. from that location.
A Better Business Lunch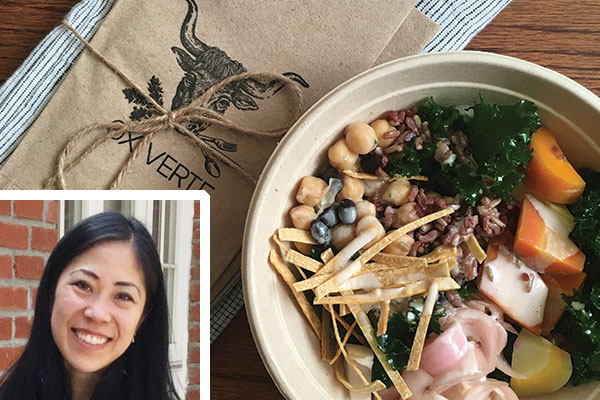 Like Ithaca Hummus, New York City-based Ox Verte has found customers who demand a higher quality product and value a company devoted to clear principles. Selina Ang, MBA '12, joined the company in 2015 as head of business development.
Ox Verte specializes in catered business lunches. "Our mission is to make real food easily accessible to people who have client meetings, all-hands staff meetings, or other group events," Ang says.
The meals are "grain bowls," combining grains, greens, vegetables, proteins, and condiments. The locally sourced ingredients vary with the seasons; the spring 2016 menu featured items such as peas and carrots, dairy-free sunchoke salad, poached eggs from free-roaming hens, and burnt apricot vinaigrette.
Ang describes the grain bowl as a more appealing and hearty alternative to the sandwiches and cold-cut platters she lunched on at meetings during her years as a management consultant. "We're trying to change traditional lunch spreads and make everyday food, at least for office functions, a better, more positive experience," she says.
Ox Verte currently serves more than 150 companies throughout Manhattan, making deliveries via courier, by subway, and on foot. It's applying to become a certified benefit (B) corporation, which means that the company works for the benefit of society and the environment while also aiming to make a profit.
Serving businesses rather than individual consumers, and Manhattan businesses at that, Ox Verte hasn't encountered much price sensitivity. "Many companies allocate a budget for office meals, especially when they're arranging meals for clients, or have corporate wellness programs that may include providing employees with healthy meals," Ang says. "Our pricing is fairly aligned with the local lunch market. We are at the higher end because of the mission that guides our business."
Devotion to local sourcing, however, does pose some menu challenges.
"In the winter months, we are laden with more root vegetables," Ang says. To produce a varied, attractive menu, Ox Verte must compromise, buying a few select ingredients such as avocados from beyond its usual 200-mile sourcing radius, she says. "But for the most part, we've found some great local partners — trusted, smaller-scale farms that have premium-quality products. We see local sourcing as an opportunity to embrace the seasons."
As Ox Verte looks to grow, near-term plans could include delivery to other New York boroughs and, possibly, a breakfast menu, Ang says.
Chicken on a Mission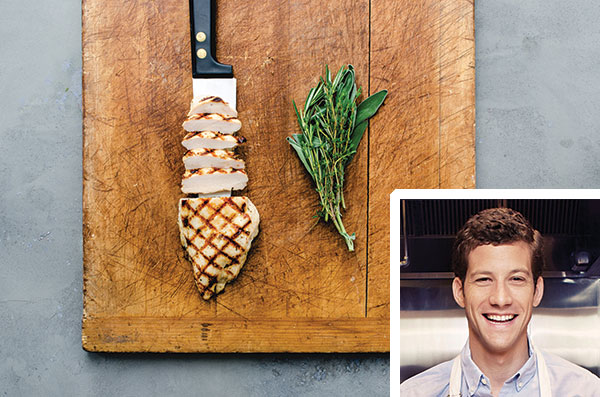 A short distance from Ox Verte's Greenwich Village kitchen, Fields Good Chicken is working to transform the restaurant industry one bird at a time.
"I believe very strongly in business as a tool for change," Field Failing '05, MBA '12, explained during the panel discussion at Cornell. Specifically, he wants fast casual restaurants to serve better food and embrace more sustainable practices. And he considers compromise a crucial way to promote that mission.
Failing opened his Wall Street-area restaurant in 2014 to offer healthy, good-tasting chicken dishes at a reasonable price. "Chicken — grilled and roasted — is one of the most commonly eaten proteins in America, and no one is really focused on doing it well," he says.
He hopes to build a chain with as many as 1,000 locations. But you can't expand your business or your mission across the country if operating costs force you to charge prices that only Manhattanites would pay.
That's where compromise comes in. "We have to cap our ingredient costs somewhere," Failing told the audience. "So we source responsibly raised chickens, antibiotic free — but not organic." He buys produce locally when possible, and it's excellent produce, but it, too, is not organic. "I'm okay with that from a quality perspective and a sustainability perspective, because I'm convinced that we're still creating a better alternative to what exists," he said.
Failing and his employees also seek other opportunities to operate more sustainably — for instance, by choosing energy-efficient equipment and considering the carbon footprint of the uniforms he buys for his staff.
And Failing tries to make his business sustainable for employees as well — a workplace where a person can earn a good living and maybe find a career. Corporate culture is important to Failing: He worked with his team to define a set of core values for the business, and he gives a $250 "Impact Award" each month to an employee who does something extra-special to help a customer or teammate.
The desire to offer viable careers presents challenges of its own. Minimum wage in New York City is set to rise to $15 by the end of 2018. "We're still figuring out what the impact is going to be," Failing says. But, he adds, when you offer a living wage and long-term opportunities, that's good for employer and employees alike.
Seeds of Change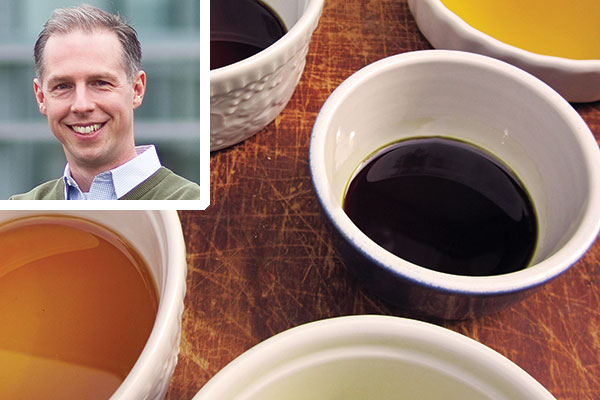 For Stony Brook WholeHeartedFoods in Geneva, N.Y., balancing principle and profit is more about making trades than tradeoffs. Greg Woodworth, Hotel '94, and his co-founder and wife, Kelly Coughlin, CALS '93, have built their food business by forging close partnerships with suppliers.
First among those was a relationship with John Martin and Sons Farms, a major grower, processor, and packer of winter squash. Stony Brook buys a byproduct of that business: pallet loads of frozen squash seeds that the farm would otherwise compost or send to a dairy farm for cow feed. Stony Brook roasts and expeller-presses the seeds in small batches to produce what it calls a "100 percent pure varietal squash seed oil."
The company markets this specialty oil as a Finger Lakes product, drawn from a single kind of squash seed, much as Chardonnay is drawn from a single kind of grape. "My idea was to complement the wine industry that was here," Woodworth says.
The oil business got its start when Woodworth and Coughlin — baking cookies for a living at the time — began collaborating with the Martins at Cornell's New York State Agricultural Experiment Station in Geneva. "They had discovered that they could expeller-press oil from their seeds, but they weren't sure what to do with it," Woodworth says.
After trying the oil in cookie recipes, Woodworth hit on the notion of creating a standalone product, unique to the Finger Lakes region. Stony Brook set aside the cookie business, and Martin Farms made an investment in Stony Brook. Three years later, the new company was making a profit, selling butternut squash seed oil mainly to small gourmet and natural foods shops.
Stony Brook now also makes oil from the seeds of several other varieties grown at Martin Farms. Each seed yields an oil with its own color and personality, with flavors ranging from mild umami to something like roasted peanuts or hazelnuts, the company says. Stony Brook promotes the nutritional value of the oils as well, pointing out, for example, that they contain omega 3 fatty acids, vitamins A and D, and carotenoids.
Recently, Stony Brook has started forming partnerships with other farms in the Finger Lakes — for example, working with an organic grower in Penn Yan to introduce a sunflower oil priced to compete with butter or olive oil.
Since "local" is Stony Brook's key principle, the company can't grow simply by selling the same product across a wider geography. If Woodworth and Coughlin decide to expand someday, they'll probably create new oil appellations, forming partnerships with farmers in other regions, perhaps near Portland, Ore., or in Western Massachusetts, Woodworth says. Then they'll make those products close to the source.
It's these kinds of creative strategies that are helping a new breed of entrepreneurs meet the growing demand for high-value, highly principled foods.
---
Natural Food Companies Find Strength in Numbers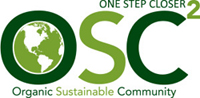 Food entrepreneurs who want to sustain the planet need to start joining forces, say Lara Jackle Dickinson, MBA '94, and Jessica Rolph '97, MBA '04. It's easier to run a business that's both sustainable and profitable if you collaborate.
Dickinson, a management consultant and consumer packaged goods industry veteran, is the founder of OSC2, a consortium of executives from natural products companies who actively share best practices and collaborate to promote sustainability.
Rolph, a member of OSC2,is founding partner and chief operating officer of Happy Family Organic Superfoods. Founded in 2006, Happy Family was acquired by Groupe Danone in 2013.
"Natural and organic food companies are often competing on who's doing the next cool thing in sustainability" such as sourcing the purest kale or the apples with the slenderest carbon footprint, Rolph explains. But small firms working in siloes can't always achieve what's best for the earth.
Take packaging. "These companies do so much to drive the integrity of their food, but the packaging still ends up in the landfill," Dickinson says. Although technology exists to create compostable containers and pouches, a small food company acting on its own doesn't wield enough clout to persuade manufacturers to develop new products.
So OCS2 launched a compostable packaging coalition, uniting food companies and packaging suppliers to work on the problem together.
"It is expensive if you're going to ask a packaging supplier to do a small, special run of compostable packaging," Rolph says. But if all the companies that sell the same kind of product order packaging made from the same materials, the numbers start to make sense.
Those numbers spurred suppliers to start developing compostable materials and test how well these new products interacted with different food ingredients. "We're building a database and bringing the packaging opportunities to the industry in an open-source manner," Dickinson says.
Based on that success, now OSC2 is trying to get food companies to collaborate on slowing climate change. The group has drawn up a list of top-priority strategies, such as advocating for tougher truck emissions standards and pressuring agricultural suppliers to pay better attention to soil health. The group has also made a list of organizations that can help companies put those strategies to work.
Like the push for compostable packaging, these other approaches will be most effective, and make the most economic sense, if companies — including competitors — work together, Rolph says. "If you're doing it alone, it's going to be a lot more expensive than if you get economies of scale."