Rx for Doctors: an MBA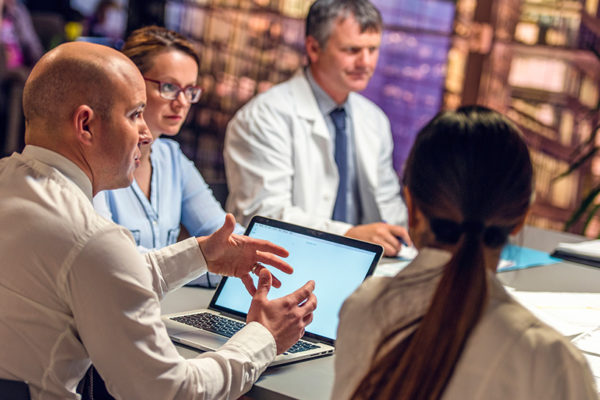 More healthcare professionals see a need for business skills to lead in today's changing healthcare environment. Here's why four physicians earned Johnson MBAs.
In the United States, more than $3.4 trillion will be spent on healthcare in 2016, according to projections from the U.S. Centers for Medicare and Medicaid Services. Healthcare is big business, and physicians today often find themselves grappling with management concerns such as finance, customer service, and process improvement.
No wonder a growing number of doctors these days choose to complement medical training with a business degree. According to a story in the New York Times from 2011, that year there were 65 joint MD/MBA programs in the U.S., up from only five or six in the late 1990s.
Johnson and Weill Cornell Medicine have offered a joint MD/MBA for several years. Now, Johnson will provide a second alternative: the two-year Executive MBA/MS in Healthcare Leadership. Designed for MDs as well as other healthcare professionals, the program will start accepting applications in November 2016 and then launch in 2017.
Students will take 60 credits of coursework in healthcare, policy, leadership, and business, attending classes during the spring and fall semesters for two years. Classes will meet on ten weekends each semester at Weill Cornell Medicine in New York City. The program also includes a one-week residential session each semester — at Cornell University in Ithaca in the fall and in the New York City metropolitan area in the spring. On completing the courses and a capstone project, a student will receive an MBA from Johnson and an MS from Weill Cornell Medicine.
Faculty from both schools will teach in the program. Johnson is still completing its roster of faculty for the program, but one confirmed participant is Sunita Sah, assistant professor of management and organizations.
On the Weill Cornell side, lead faculty members are Rainu Kaushal, chair of the Department of Healthcare Policy and Research at Weill Cornell Medicine and physician-in-chief of healthcare policy and research at New York-Presbyterian/Weill Cornell Medical Center; Bruce Schackman, professor of healthcare policy and research and the Saul P. Steinberg Distinguished Professor of Psychiatry and Public Health; Rahul Sharma, associate professor of clinical medicine and emergency physician-in-chief, New York-Presbyterian/Weill Cornell Medical Center; and Erika Abramson, assistant professor of pediatrics and assistant professor of healthcare policy and research.
Healthcare has undergone rapid change in recent years due to factors such as the Affordable Care Act and consolidation among healthcare systems, Schackman says. The new environment demands a different set of leadership and management skills than in the past. "To build a cadre of leaders who can do this type of management, there's a need for master's-level training," says Kaushal. The new Executive MBA/MS addresses that need.
Program leaders hope to draw both clinical professionals, such as physicians, and professionals who work in healthcare in areas such as information technology, human resources, and finance, Schackman says. "We believe that's going to create an interesting and important exchange of expertise," he says.
Whether a future physician earns the joint MD/MBA, or a current physician pursues the Executive MBA/MS in Healthcare Leadership, a doctor stands to gain a great deal by adding a business degree to his or her credentials.
To learn about the benefits, we talked with four Johnson alumni who hold both an MD and an MBA.
Fast Track to Leadership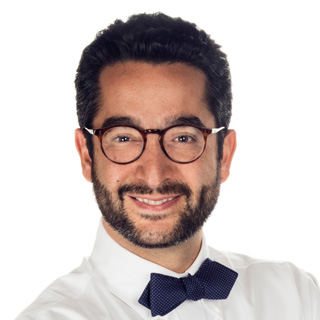 "Practicing medicine has always been my passion. But I always imagined myself practicing in a leadership role," says Edward Nejat, MD '04, MBA '05. To gain the skills required to excel as a leader in private practice, a hospital, academia, or industry, Nejat earned an MD/MBA through the Johnson and Weill Cornell program.
A reproductive endocrinology and infertility specialist, Nejat is associate medical director at Neway Fertility, a boutique practice for women in Manhattan. He cares for patients and also works with the medical director to manage every aspect of the practice, drawing on knowledge acquired in his courses on finance, management, marketing, and negotiation.
"I could be in this position without the MBA," Nejat says. "But I would certainly be less confident in my abilities, and it would have been more difficult to accomplish what I'm able to now."
The business education has also helped Nejat shape his career — for example, providing an edge when it came time to work out a contract with a new employer. "I even went so far as to call on my negotiations professor, Melissa Thomas Hunt — five, six, seven, or eight years later — and ask for her advice," he says. "I ended up with a contract that was far better than it would have been if I hadn't gained those skills."
Better Management, Better Patient Care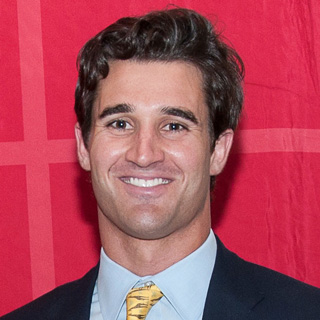 When Dean Arnaoutakis, MBA '09, MD '10, started medical school at Weill Cornell, the idea of adding a business degree had never entered his mind. "But during the start of my third year, I became more and more interested in the business aspects of healthcare," he says. Eventually, he entered the dual-degree program. Like Nejat, he had his eye on an eventual leadership position.
Having recently finished a surgical residency at Johns Hopkins Hospital in Baltimore, Arnaoutakis still works purely in a clinical role. "But I think my business school courses gave me a new lens through which to look at the everyday problems we encounter in the hospital," he says.
For example, at a large institution, moving patients in and out of surgery efficiently can become a tough challenge. "Without taking operations and strategy courses, I don't think I'd be able to readily identify the problems or present possible solutions," Arnaoutakis says. Now he hopes, in an eventual leadership role, to help eliminate bottlenecks in surgery traffic. "I think there's tremendous room to make ORs [operating rooms] run better, which will ultimately lead to better patient care."
Questions such as how to motivate employees, manage a budget, or raise funds come up rarely, if ever, in the medical curriculum, Arnaoutakis says. "Physicians need to have a better understanding of the business aspects of their everyday practice."
Budgets and Quality Improvement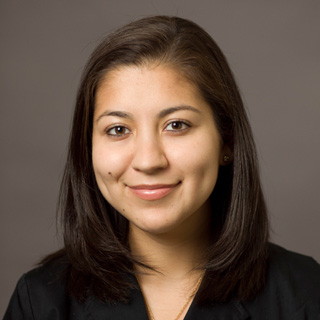 As an anesthesiology resident at Massachusetts General Hospital (MGH), Maricela Castillo Schnur, MBA '13, MD '14, hasn't had much chance to apply the principles she learned at Johnson. But she's watched doctors put business skills to work ever since her days as a student at Weill Cornell.
"A lot of the anesthesia providers had dual MD/MBAs," she recalls. "Many of them were involved in improving quality in the OR, or improving resources."
At MGH, anesthesiologists take the lead in running the ORs, says Schnur. "They take responsibility for managing supplies and people — for example, making sure there's enough staffing every day for the number of ORs that need to be open."
One of the attending anesthesiologists oversees the budget for the operating rooms, a job that includes educating colleagues on how to balance clinical and financial considerations when choosing which drugs to give patients. Another physician uses modeling software to assign staff and resources. "I could see myself playing a similar role at a different hospital with the skills I learned in my MBA program," Schnur says.
"I've also seen a lot of work on quality improvement," she adds. "For example, one of my mentors, who has an MBA, develops projects to reduce medical errors."
One business skill that Schnur has already applied at MGH is networking. "I didn't realize before I got my MBA how important it is to make connections with other people," she says.
Innovative Perspective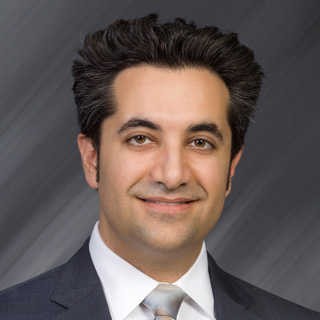 Sam Asgarian, MBA '11, was working as a scientist at Roche Molecular Systems when he first heard about the value of combining an MD with an MBA. Entering a dual-degree program at Tulane University, he later decided that Johnson's program aligned better with his chosen career path. So he took a year off to study at Johnson and then returned to New Orleans to complete his MD.
Asgarian does not practice medicine. He moved from Tulane to a job as a senior consultant with Deloitte. Today, he works in the Boston area as chief of staff to the president of the consumer health and services division of the insurance company Aetna.
"I am 10 to 20 years younger than everyone else I'm working with," Asgarian says. He credits the dual degree for his fast rise. "Both of those degrees gave me the core components that allow me to succeed in my job: content knowledge, critical thinking skills, and confidence."
While medical school teaches how to diagnose and solve problems that occur in systems, management training helps one apply knowledge and skills to a broader range of challenges, Asgarian says. Also, an MBA stresses adaptability.
"In healthcare, we can go decades without changing many of the techniques and principles we apply," he says. "But the MBA curriculum pushes innovation." A dual degree pairs respect for demonstrably successful clinical approaches with a drive to expand what is possible — the best of both worlds.