A voice for the wilderness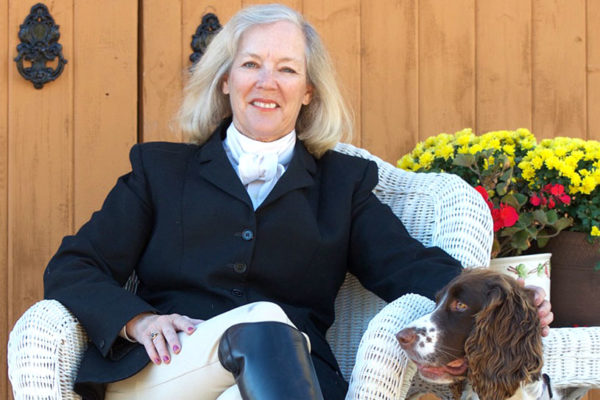 Deirdre Monroe, MBA '90
Unlike most of us, Deirdre Monroe can't share war stories from work.
"I can't talk about the bulk of what I did," she says, because it involved "issues of importance to national security."
A research and development engineer for the Weapon Systems Engineering Division at Los Alamos National Laboratory (LANL), Monroe worked on highly sensitive government projects for the last 20 years, "working to make the world a better place," she says.
Retired in May 2016, Monroe returns to LANL part time to mentor and teach young scientists and engineers. "I get to work on a project that's just as enjoyable as before, but without the stress and heavy deadlines," she says.
In addition, she now has more time for the extracurricular passions that have occupied her for two decades: long distance endurance riding and mapping and promoting the Caja del Rio, a beautiful but neglected 84,000-acre portion of national forest near Santa Fe, New Mexico.
Having discovered the Caja back in 1995 on a long horseback ride with a friend, Monroe thought the site would be perfect for endurance riding — a competitive sport involving cross-country horseback riding of up to 100 miles. There were no comprehensive maps of the area and so, with the help of her GPS, she became a cartographer, publishing the definitive map of the Caja in 2005 (and a second edition in 2014).
Monroe organized the American Endurance Riding Conference's (AERC) first endurance ride in the area in 2004 — an event that has been held continuously for the last 12 years. She collaborated with the USDA Forest Service and AERC to apply for, and receive, a $100,000 Recreational Trails Program grant for Caja improvements in 2007. Recently, AERC appointed her its New Mexico State Trails Advocate.
"I have much more time to do things I am passionate about but that I previously had to fit in between my work commitments," says Monroe. "I am just as busy, but on the things I love."