East Meets West in Executive Search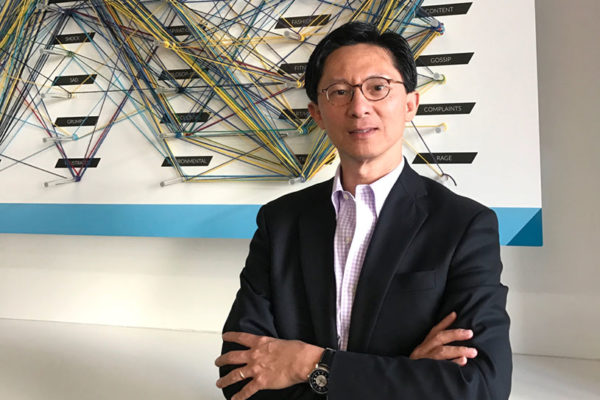 Wai-Leong Chan '83, MEng '84, MBA '85
Wai-Leong Chan decided to launch an executive search firm when he saw an opportunity to establish a collegial, pan-Asian search firm to better serve Western clients.
A Malaysian who has lived in Singapore since 1985, Chan worked for seven years at search firm Spencer Stuart before he and a couple of friends launched DTCA Executive Search Partners, a boutique company focused on executive search services throughout Asia. The company's success as Asian specialists drew the attention of leading international executive search firm Eric Salmon & Partners, which acquired DTCA last year in order to extend its global reach.
The acquisition is working for both parties, says Chan, now a partner at Eric Salmon. "It allowed us to get some work from our new colleagues who have interesting clients in Europe looking for senior people in Asia, and we could sell work that our colleagues in Europe could deliver," he says.
A story Chan tells illustrates both his business acumen and the importance of building trust: "I took a global CIO from a Europe-based company in Malaysia. I met with the executive who lost the CIO because of me, and I must have done something right, because they asked me to find the replacement. That company became a repeat client," he says.
Chan credits his Cornell MBA and MEng degrees for honing his ability to grasp trends and conduct substantive discussions with clients on a variety of subjects, including digital disruptions. He has also given back to his alma mater, having served two terms on the Cornell University Council (2005–09 and 2011–15). "I was happy to make the long trip from Singapore to attend the meetings once a year in October," Chan says. "And, Ithaca in October is beautiful."
Chan contributes to his local community as well, volunteering as a board member with not-for-profit AWWA, which provides community-based programs and services to people of all ages, including schools for children with special needs.
Married with three children, Chan enjoys photography and traveling with his family.