Startup Snapshot: A Word About Sponsors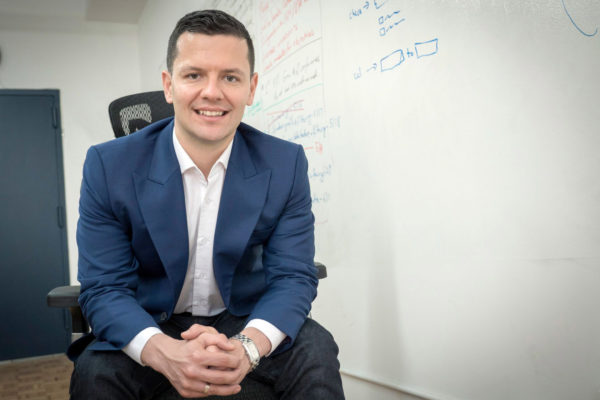 Val Tsanev, MBA '13: SponsorShipped
Corporate sponsorship is big business, and it's getting bigger. According to IEG Sponsorship Report projections, sponsorship spending will reach $23.2 billion this year in the United States alone and $62.8 billion worldwide. But what do sponsors get for their money?
That's the question driving SponsorShipped, a SaaS platform designed to help corporations make intelligent sponsorship decisions. Since its launch last November, SponsorShipped has curated a database of more than 12,000 sponsors, 40,000 speakers, 20,000 global technology events (including a trending score that denotes the "hotness" of specific conferences plus a SponsorShipped score defining which events best match a sponsor's unique objectives), detailed portfolio analytics, and benchmarking peer-to-peer analyses.
"Sponsorships are no longer only about heartbeats and emotions," says SponsorShipped founder and CEO Valeri Tsanev, speaking from his office in New York City. "Now, chief marketing officers, brand managers, and event marketers need to clearly define return on investment or return on objectives and link those directly to unit economics and business goals."
Tsanev emigrated from Bulgaria in 2000 with $60 to his name. He majored in computer science at St. John's University, graduating magna cum laude, and enrolled in Cornell's Executive MBA program while working at Credit Suisse in its investment banking strategy group.
While at Credit Suisse, Tsanev worked on a "huge" project reviewing the portfolio of the bank's philanthropic activities and sponsorships. "At that time, I realized that millions are spent in the conference sponsorship space and yet no one was able to define what they got out of that conference sponsorship," he explains. More than 50 interviews with Fortune 5000 companies and SMBs since then have only reaffirmed his convictions.
SponsorShipped is currently in discussions with Microsoft, SAP, AIG, among other companies, "and we are getting great feedback on what we have built so far," says Tsanev. Having traded 120-hour workweeks on Wall Street to become an entrepreneur, he adds, "Running your own business is not for the fainthearted."