Startup Snapshot: Hitting Her Stride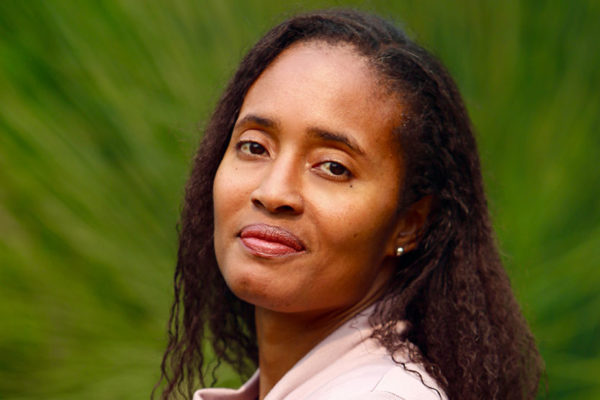 Kandea Mosley, MBA '09, co-founder and strategist, StrideForce
As a reporter working at the Ithaca Journal, Kandea Mosley covered poverty, discrimination, and addiction — issues that ran deep in the surrounding communities. She found herself wanting to be an agent for change and became an AmeriCorps VISTA member and coordinator at the Cornell Public Service Center, connecting students, faculty, and alumni with community organizations.
Her path to becoming a social entrepreneur had just begun. On the advice of a mentor, she applied to Johnson, which "had a top-10 grad program for sustainable enterprise development," says Mosley, who had majored in African American studies with a philosophy concentration at UCLA. Johnson changed her approach to problem solving, she adds: "They prepare you for the business world by increasing your stamina, while teaching you frameworks for analyzing problems, developing solutions, and building teams."
Mosley has worked in the Bay Area for the last seven and a half years — first at Solar Richmond, a social enterprise that was dedicated to creating job opportunities in the solar industry for low-income residents, and since 2015 as a co-founder and strategist for StrideForce, a startup created to develop professional opportunities for underrepresented groups in technology.
Last November, StrideForce hosted a three-day hackathon, bringing together top-level developers with aspiring developers to build an application interface to help nonprofits better serve their trainees through enhanced network building and service delivery. "We see the platform as neatly fitting within our mission to support workforce development agencies in creating opportunities for women and underrepresented minorities in the tech industry," explains Mosley, who embraces the opportunity to improve lives through her work.
"People across the country are grappling with economic uncertainty," she says. "In workforce development, I have seen the confidence, independence, and pride our clients develop during training and job placement. I've provided a father or someone's son with employment or a foot in the door. It's rewarding to be a part of that transformation."