Startup Snapshot: Solving New Challenges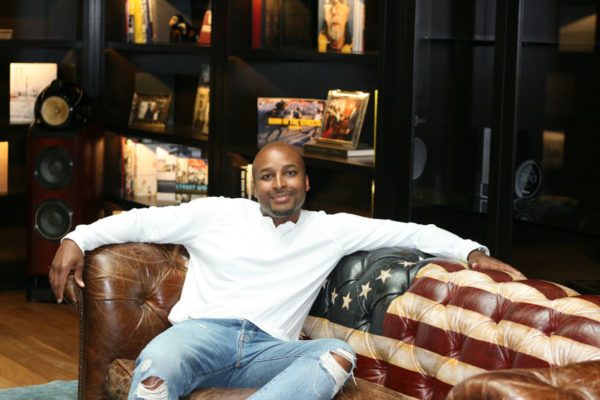 Marlon Nichols, MBA '11, managing partner, Cross Culture Ventures
When Marlon Nichols was shopping his idea for an early-stage venture capital firm to potential equity investors, he was introduced to Troy Carter — the entertainment manager turned angel investor and the only early backer of both Uber and Lyft. Carter was eager to participate — not as an investor, but as a partner. That was an offer he couldn't refuse. "So, we started to build a firm," Nichols says.
Founded in April 2015, Cross Culture Ventures (CCV) has a focus on tech and tech-enabled companies, with an eye on popular culture and consumer behavior. Its portfolio includes Gimlet Media, the popular podcaster; Mayvenn, a mobile commerce and logistics platform that empowers black hairstylists; Thrive Market, an organic food delivery service; and about a dozen other startups. Notably, more than half of CCV's investments are in minority-owned businesses — but Nichols sees it another way: "We invest in the best founders that are solving new challenges."
After graduating from Northeastern, Nichols joined a tech startup called Frictionless Commerce, living in England and shepherding its European expansion. After the company was sold, he returned to the United States and worked as a management and strategy consultant before setting his sights on a career shift: "I wanted to be around cutting-edge technology; I wanted to interact with smart people at the highest level of companies; and I wanted to have more skin in the game."
At Johnson, Nichols focused on developing leadership skills as a Roy H. Park Leadership Fellow and also led the $1.2 million BR Venture Fund, "which was a huge catalyst in starting a career in venture capital," he says.
When their CCV partnership began, Nichols was in the Bay Area and Carter was in Los Angeles. Nichols recently relocated to the City of Angels, consolidating CCV's operations under one roof. "There's a lot of activity around entrepreneurship and tech that's starting to happen in Los Angeles," Nichols says — and the weather's not bad, either.