Startup Snapshot: La Vie en Chocolat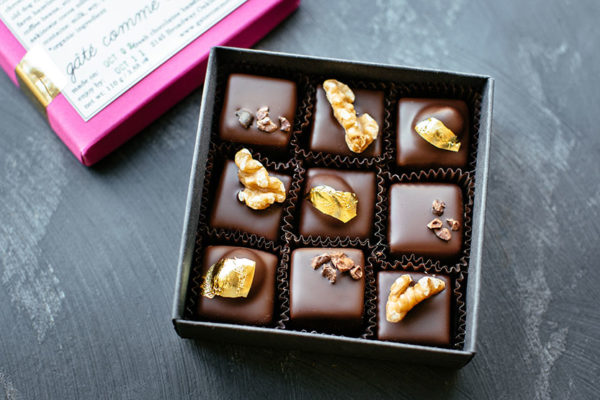 Alexandra Whisnant, MBA '11, founder, gâté comme des filles
Years ago, while working as a pastry cook at Chez Panisse in Berkeley, Alexandra Whisnant and a friend had a side business for Thanksgiving. "We baked pies for three days straight and made $4 profit each," she recalls. "I thought I should probably go to business school to figure out how to make a profit."
Today, Whisnant markets her chocolates under the name gâté comme des filles, which translates into "spoiled like girls." They come in beautifully wrapped boxes and are sold through various channels, from pop-up shops to high-end retailers. Her kitchen is nested inside Somerville Chocolate just outside of Boston. She recently added a second retail location in Harvard Square for the winter and dreams of opening her own store with her own kitchen.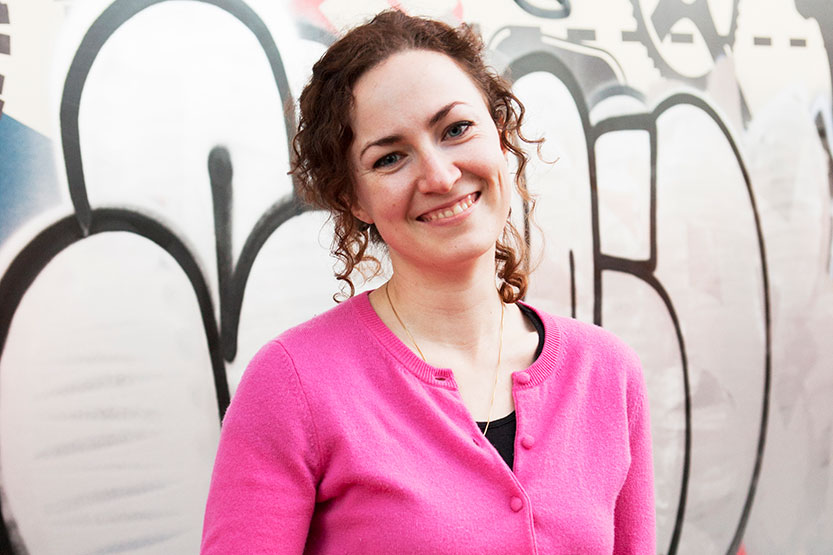 Whisnant still makes her chocolates fresh every week, with none of the preservatives found in most mass-produced confections. She got her first big taste of success while doing a "Chocolate and Tea Event" at Shakespeare & Co. in Paris with Chloe Doutre-Roussel, author of The Chocolate Connoisseur, in October 2012. The tiny bookstore was overflowing with patrons, and "I looked at Chloe and said, 'Yeah, this could work,'" Whisnant says.
While she was a physics major at Duke, Whisnant took a semester off to attend pastry school at Le Cordon Bleu in Paris. She later chose Johnson for her MBA because she loved Ithaca, snow, and the fact that "Nabokov used to teach at Cornell." Economics Professor Robert Frank "was an amazing teacher — he changed the way that I make decisions and see the world," she says.
After joining Chez Panisse, one of Whisnant's earliest creations was a raspberry chocolate for an after-dinner mignardise that was "bursting with flavor" — but a few days later, the taste had faded. "If you eat a chocolate right away, it's a thousand times better," she says. Her advice to consumers? Savor the flavor, then save the box.