Marriott's Arne Sorenson named 2018 Cornell Hospitality Icon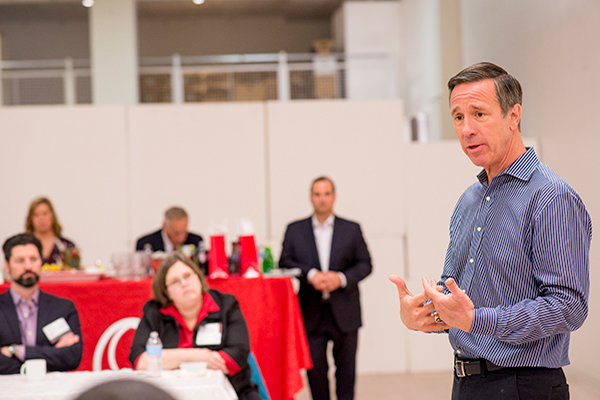 The Cornell University School of Hotel Administration has selected Arne Sorenson, president and chief executive officer of Marriott International, Inc., to receive the 2018 Cornell Hospitality Icon of the Industry Award. The award will be presented at the 10th annual Cornell Hospitality Icon and Innovator Awards gala, Tuesday, June 5, at the Pierre Hotel in New York.
Sorenson joined Marriott in 1996 and held a number of positions before being named to succeed J. W. (Bill) Marriott, Jr. as the first president and CEO who is not a Marriott family member. Under Sorenson's leadership, Marriott has grown significantly through the introduction of international brands to the United States and the acquisition of brands such as Protea Hotels, Delta Hotels and Resorts, and Starwood Hotels and Resorts. Marriott continues to be one of the world's largest hotel companies, with more than 6,500 properties in 127 countries and territories representing 30 leading hotel brands.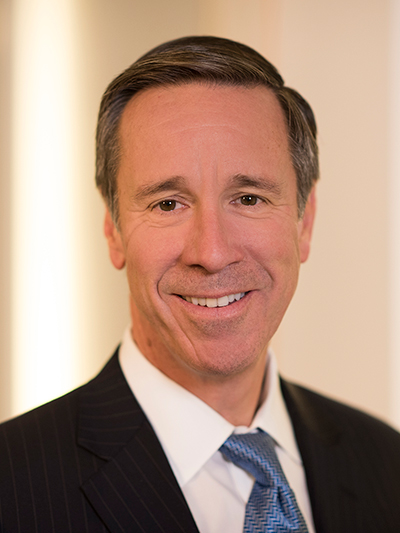 Sorenson co-founded Marriott's Global Sustainability Council, launched the company's rainforest preservation partnership with the Amazonas Sustainable Foundation in Brazil, and currently chairs Marriott's Global Diversity and Inclusion Council. In addition, he is a member of the Economic Club of Washington, D.C. (serving as chairman of the Global Initiative), Microsoft's board of directors, and the board of trustees for the Brookings Institution. He also chairs the U.S. Travel Association CEO Roundtable.
The first recipient of the Cornell Hospitality Icon of the Industry Award in 2009 was Bill Marriott, Sorenson's predecessor as president and CEO. He was recognized for a legendary career dedicated to transforming the restaurant business founded by his parents into a global lodging company.
"Under Mr. Sorenson's leadership, the company has continued to shape and define the future of hospitality," said Kate Walsh, dean and E. M. Statler Professor at the School of Hotel Administration. "Marriott is leading the way in the digital era, so it's natural that we honor Mr. Sorenson for the tremendous impact his leadership has made, and continues to make, on our industry."
The Cornell Hospitality Icon and Innovator Awards is the largest annual event for the School of Hotel Administration, attended each year by hundreds of influential leaders and innovators in the global hospitality and travel industries. The event is also a key fundraiser for the Hotel School's annual fund, which provides critical need-based scholarships for students.
For details about the Cornell Hospitality Icon and Innovator Awards, please visit the event webpage or contact Meg Keilbach (mhb7@cornell.edu).