Switching it up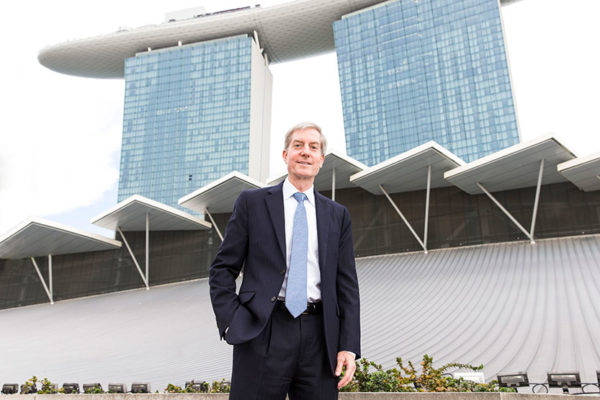 Bob Harayda, MBA '85, CFO of Marina Bay Sands: Making the move from Texas' ExxonMobil to Singapore's iconic landmark
One of Bob Harayda's bigger decisions in life, professionally and personally, was switching industries — from an extensive career in the energy sector to starting afresh in the hospitality field to help build a global tourism icon.
And that switch involved another big move — from Texas to Singapore, with his British wife and their two children.
With a career spanning some 20 years at ExxonMobil, Harayda had been based in the U.S., U.K., Thailand, and Singapore. He returned to the United States in 2003 and was eventually named global controller of ExxonMobil Production Company, the corporation's largest division, based in Houston.
But then he and his family decided to try something new. Through a recommendation from someone in his personal network, he learned of an opportunity as CFO of Singapore's Marina Bay Sands, a landmark integrated resort in the heart of the city-nation.
"I went from a very mature company, with an engineering culture — long-lead projects, extensive analysis, very disciplined — to a far newer company, in hospitality, that's very customer and marketing focused," says Harayda, describing the transition from ExxonMobil to Marina Bay Sands.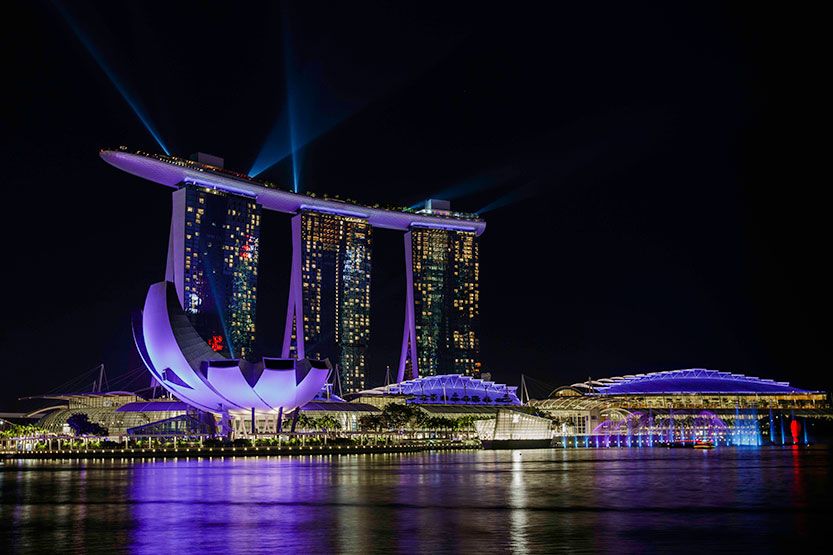 In addition to the career opportunity, the decision was based on the cultural and travel opportunities in Asia and the chance for their children to experience a truly international city.
His education background was also vital to his career decisions. "My Johnson MBA was critical to getting my start in the corporate treasurer's group of ExxonMobil in New York," he says. "I participated in the international study program that Johnson offered with Katholieke Universiteit Leuven in Belgium." Indeed, that year in Belgium seemed to cement his desire to have an international career.
Harayda has been fortunate to experience almost the entirety of a project that would become a world-famous destination. Immediately after he joined in early 2007, Marina Bay Sands broke ground for the construction of the $5.6 billion (U.S.) integrated resort that includes Singapore's largest hotel with over 2,500 rooms, restaurants, a convention center, shopping mall, casino, theaters, a museum, and of course the breathtaking Sands Skypark.
The international profile of Marina Bay Sands involves hosting movie premiers and liaising with brand ambassadors like David Beckham. It is the variety that Harayda especially enjoys. "It was particularly gratifying to see this development progress from architectural drawings and models, through construction, to opening and full operation. The move far exceeded my expectations in terms of the breadth of responsibilities, the excitement of the integrated resort business, and the impact that Marina Bay Sands has had in the Singapore community and beyond."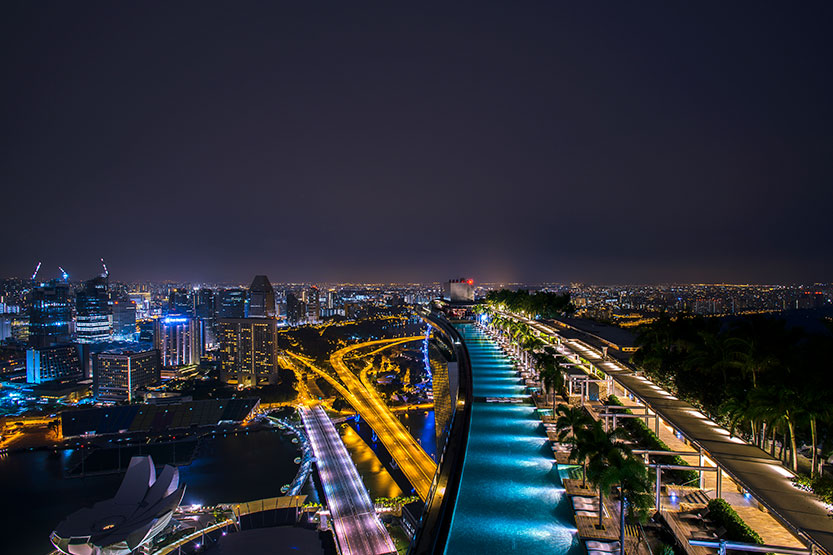 His current work focuses on capturing efficiencies via automation and data analytics, ensuring strict compliance with evolving regulations, and developing talent for the finance team. He also meets with business and government delegations in Singapore and Japan. "Our parent company, Las Vegas Sands Corporation, remains interested in development opportunities in Japan if the legal framework is established to allow integrated resorts to operate there," he says.
With a career that has crossed cultures and industries, Harayda believes it's important to develop employees' talents and keep them current on technology.
"My international experience has also reinforced the value of diversity. Diverse teams really do seem to be higher-performing teams," he adds.
In his leisure time, Harayda enjoys sailing, skiing in the French Alps, and actively participating in Singapore's business community.