Startup Snapshot: Turning Service into Skill Sets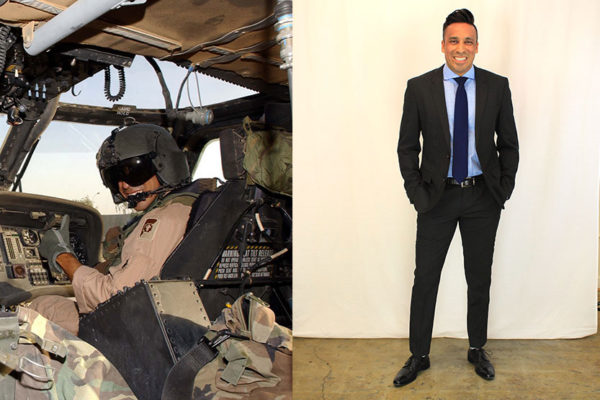 Anthony Garcia, MBA '09, CEO and co-founder of Purepost, software that translates military experience into civilian skills
The transition from military to civilian life is not easy — something Anthony Garcia knows from personal experience. Reflecting on his own journey from the Army to Cornell to the business sector, "the one thing that made me successful was understanding how to articulate my military experience into private sector terminology both on paper and in person," he says. "I was able to do this because I had a two-year MBA."
Armed with those skills, Garcia volunteered his time to write about 50 resumes for his friends who were leaving the service. "I thought, there's got to be a way to automate this. You've got these men and women who have sacrificed and served their nation, and they come home not equipped to navigate the private sector."
His solution is Purepost, a cloud-based software that allows service members or veterans to translate their own military experience into civilian skills and descriptions, creating a LinkedIn-caliber profile in less than 10 minutes. Purepost is designed "to unlock the imagination of what's possible after the military," Garcia says — and to connect veterans with the companies that want to hire them.
An Army brat — he was born while his father was serving in Frankfurt, Germany — Garcia attended St. Mary's University on an ROTC scholarship and was commissioned to the Army Medical Service Corps in 1999. "It was the family business, and I just wanted to serve my country," he says. "About a week before I graduated, one of my administrators asked, 'Have you thought about becoming an aviator?'" It was an idea "that sounded even better after having a few drinks," he admits with a laugh. "I'd get to wear a flight suit and look cool."
After completing his basic training, Garcia was sent to Korea as a pilot commander, where he oversaw the medical evacuation of 250 soldiers and civilians. Between 2003 and 2006, he did two combat tours in Iraq as a pilot commander and director of flight operations, supervising the activities of 90 flight engineers and 21 Black Hawk helicopters.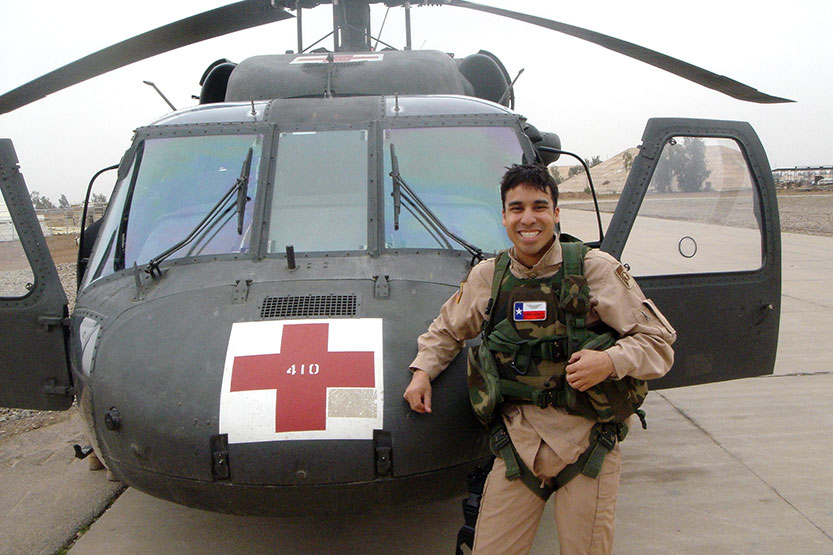 "We medically evacuated more than 6,500 people and flew something like 4,000 missions," he says. "I was really fortunate — and cursed — to have had that experience. I had one mission where within five minutes of landing, one of my crew members got killed. Many times, we couldn't even land — we'd have to drop off the medic and come back for them. If the patient had a pulse, they were getting on; if they didn't, they weren't."
After coming home from Iraq, Garcia was stationed at Fort Sam Houston as an instructor for medical personnel. Over the next year or so, "I started processing everything and talking to a psychologist and decided it was time to get out," he says. At the advice of his friends and family, Garcia applied to a number of business schools — and after he enrolled at Cornell, "That's when my transition to reality started happening."
During his second year of studies, "I was pretty much a walking PTSD zombie," Garcia says. He was drinking heavily, stopped going to class, and stayed in bed all day. "I'm fortunate to be here," he says. "Three of my buddies killed themselves after coming back." Garcia was on the verge of withdrawing from Cornell when he spoke to associate professor Ori Heffetz about his condition. "I was letting him know that I was going to take a test that I wasn't prepared for, and it wasn't that I didn't care," he recalls. Heffetz, a former Israeli soldier, "told me everything was going to be OK and that I could take a leave of absence."
With the help of his support group and medication for his PTSD, "I started to think more rationally about my experience," Garcia says. "I felt bad for who I was when I was over there, which didn't mean I was a bad person. War just does weird things to everybody. It's very lonely when you've got to hold a hard line and ask your soldiers to do things that you know will affect them for the rest of their lives."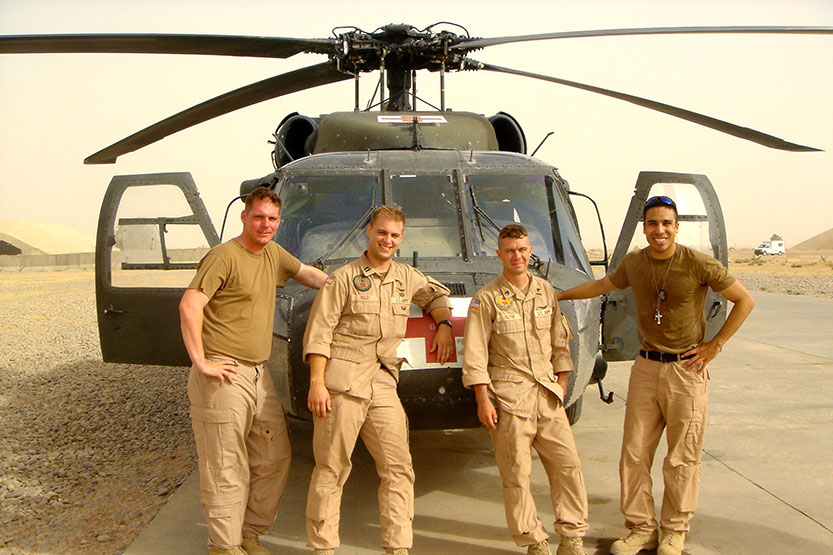 In March 2009, in a class called Managing Technology and Innovation, Garcia listened to a talk by entrepreneur-in-residence Charles Hamilton, MBA '04, CEO of Conamix, a venture-backed battery technology company based in Ithaca — and something clicked. "Afterward I thought: I can do what this guy was doing," Garcia says. "At that point, I decided that I was going to focus on helping veterans and families."
After a brief stint at Ithaca-based Widetronix, an early-stage venture spun out of Cornell, Garcia spent nine months at SRI International, a nonprofit research center in Menlo Park, Calif. There he met Derek Artz, Purepost's co-founder and product director, who has been his business partner ever since. The first company they founded in 2011, Adjacent Applications, was a Craigslist-like e-commerce platform for military families to buy and sell their personal goods. Although the company helped facilitate the sale of over $500,000 worth of goods in less than a year, the problem was "finding investors who understood there was a market opportunity within the military," Garcia says.
For their next venture, a military veteran talent acquisition platform and Purepost precursor named GuideOn, Garcia brought his father (a retired lieutenant colonel and former organizational effectiveness consultant in the Army) into the fold. "We're like a band — we just keep iterating," says Garcia, who folded GuideOn in July 2017 to foster the creation of Purepost.
In recent months, Garcia has been busy talking up Purepost to potential investors, with a goal of raising $1.5 million by the end of November. "We've gotten really good at going to market. The growth phase is what we've struggled with in the past, and we're not struggling with that now." This fall, Purepost signed contracts with its first two customers — the first being TransUnion, a credit reporting company with operations in more than 30 countries — with plans to onboard five companies for its initial rollout.
Nearly a decade after Hamilton introduced Garcia to the concept of entrepreneurship, the two still keep in touch. "I'm $250,000 in debt, my credit cards are maxed out, I live in this small studio flat in the Mission, and I've sacrificed having personal relationships," Garcia admits. But he is not about to give up on his journey. "You have to be passionate about what you're building, because the highs are high and very short, and the lows are long and low."
What matters, he says, is maintaining a vision for yourself: "Many times it doesn't have anything to do with the actual product — it's having a passion for what you're doing."
photos courtesy of Anthony Garcia