Earn Into Wealth offers guideposts to wealth building
Kaya Ladejobi, MBA '13, is founder of Earn Into Wealth, a financial planning firm focused on helping women and people of color build wealth.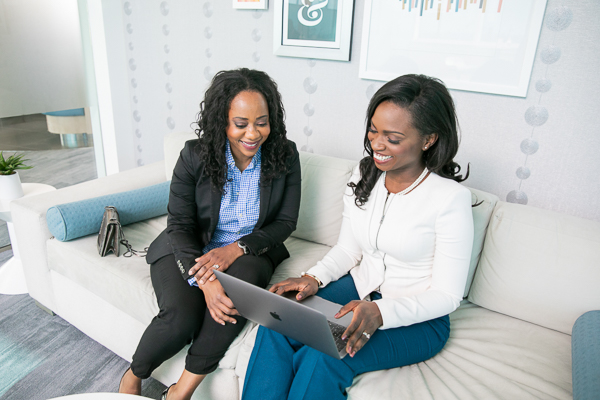 Mom, wife, and entrepreneur Kaya Ladejobi is not the traditional face of financial planning — but she's doing her part to change that perception. In September 2015, she founded Earn Into Wealth, a financial planning firm for a Gen X and Y clientele whose annual household income ranges from $175,000 to $1 million or more — a group known as HENRYs (High Earners Not Rich Yet).
Of the approximately 80,000 Certified Financial Planners measured by the CFB Board, Ladejobi says, "maybe three and a half percent of these folks are underrepresented minorities." She is particularly passionate about helping women and people of color build wealth: "These segments have been underserved by the wealth management industry, and I want to be on the forefront of turning that around."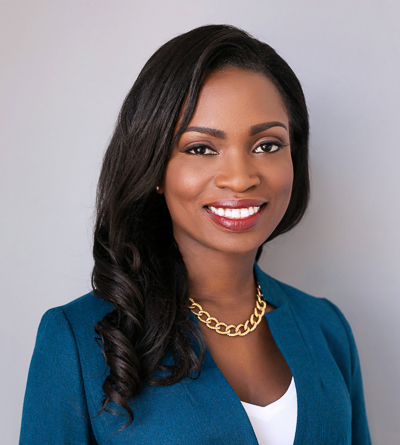 With a background in finance and private wealth, Ladejobi focused her studies at Johnson on entrepreneurship and consumer behavior. When it came time to start her firm, she says, "It was an easy transition because of the education, confidence, and network I gained while I was at Johnson."
Ladejobi launched Earn Into Wealth following a stint as an associate brand manager at Unilever and says she's found her calling in serving the next generation of wealth-builders. "I see a lot of people in their 30s and 40s navigating life transitions and the financial complexities associated with them," she says. "The ball is in our court to secure our own financial futures."
Earn Into Wealth aims to help people manage behaviors that make it hard to build wealth — such as borrowing up to your limit or couples living on 100 percent of both salaries. Over time, she hopes to grow a team of "elite advisers" supporting one-on-one client relationships and launch a second service model focused on group financial coaching.
The best part of her work, Ladejobi contends, is giving people "the breakthrough that says, 'If you take these steps, you're going to reach your goals. You will be able to buy that home. You will be able to start that company.' I love to deliver good news."