Entrepreneurship
The entrepreneurship minor will teach you to think like a startup founder and creative innovator. You don't need to have an idea for a startup already. The purpose of the minor is to equip you with entrepreneurial knowledge, tools, and frameworks you can deploy at any point in your career—whether you start a company, join a startup, invest in new ventures, or strive to enact social change. You will gain hands-on experience in elaborating an entrepreneurial idea. The minor is also useful for those looking to apply an entrepreneurial approach to drive innovation in a corporate setting.
With this minor, you'll prepare for careers that include:
Capitalizing on opportunities through the creation of new businesses.
Working within startups or large innovative firms.
Participating in initiatives to address social and environmental issues.
Contributing to entrepreneurial ecosystems through consulting, finance, accounting, law, and policy.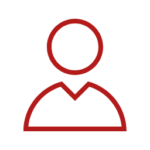 Who's eligible for the entrepreneurship and innovation minor?
---
All Cornell undergraduates except students enrolled in Dyson, and any major that includes overlap of two or more core courses.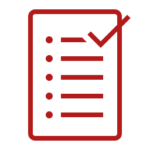 How many credits are required?
---
16.5 core credits across areas such as accounting, ideation, entrepreneurial strategy, and industries & topics.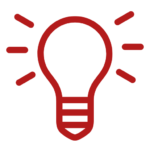 I'm interested. What's next?
---
After reviewing the requirements below and our Policies and FAQs page, you can begin the process using the Business Minors Dashboard.
Core Requirements
This minor requires coursework in six areas: 1) overview, 2) accounting, 3) ideation, 4) entrepreneurial strategy, 5) industries and topics, and 6) practicum. Please note that 7.5 credits must be SC Johnson College of Business courses, which include any course code of AEM, HADM, NBA, or NCC.
A letter grade of a C or better is required. Courses may not be double counted across categories.
*Effective Spring 2023 – NBA 3000 and AEM 3249 are considered forbidden overlaps (course catalogue update in progress). Students may not take both courses.
*Effective Fall 2023 – If you have already taken AEM 4200: Dilemmas in Founding New Ventures, you should not enroll in the revised and newly named AEM 2220: Dilemmas in Entrepreneurship (previously "Foundational Perspectives & Contemporary Issues in Entrepreneurship") as they are now considered forbidden overlaps.