Investing at Cornell is an interdisciplinary theme that connects faculty and students across the Cornell SC Johnson College of Business and Cornell University who are interested in studying, researching, and working in the field of investments.
With a broad representation of thought leaders and resources dedicated to research, academic excellence, and industry relevance, the Investing at Cornell thematic area aims to provide students with the experiences, networks, and tools needed to develop skills and insights that will position them for success.
Uniting Cornell's strengths in investing

Events

Student Clubs

Research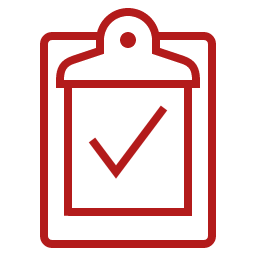 Coursework
The SC Johnson College's three schools each offer resources, coursework, student clubs, and events related to investing and asset management—united under the Investing at Cornell theme, these offerings are amplified and can reach a wider audience. Investing at Cornell also connects the business college with expertise in the College of Engineering by way of the Master in Engineering with Financial Concentration program. Together, all of these entities offer support to undergraduate and graduate students as they prepare to enter the field of investments, and faculty and staff across Cornell can work together sooner as they discover synergies among their investment research and initiatives.
Investing at Cornell
An Overview of the Investments Related Offerings at Cornell University
What's possible with Investing at Cornell?
Investing at Cornell provides many opportunities for the campus community to learn and network among industry professionals. Whether students are just beginning to dive into investments or they're ready to start their career, there are several ways to tap into the theme's resources:
Investing at Cornell co-directors
Additional Investing at Cornell contributors
Vicki Bogan, associate professor of finance and founder and director of the Institute for Behavioral and Household Finance, Dyson School
Jackie Doyle, director of Career Management, School of Hotel Administration
Dustin Jones, director of the Baker Program in Real Estate, School of Hotel Administration
Peter Krieger, Director of External Relations, NYC Lead, Cornell SC Johnson College of Business
David Ng, professor of finance, finance area coordinator, and founding co-director of the Initiative on Responsible Finance, Dyson School
Nikita Sarkar, Director of External Relations (NYC), Real Estate
Kathy Terry, program assistant for the Baker Program in Real Estate, School of Hotel Administration
John Tobin, professor of practice and founding co-director of the Initiative on Responsible Finance, Dyson School
Supporting organizations and programs