Featured Cornell-VinUniversity Collaborations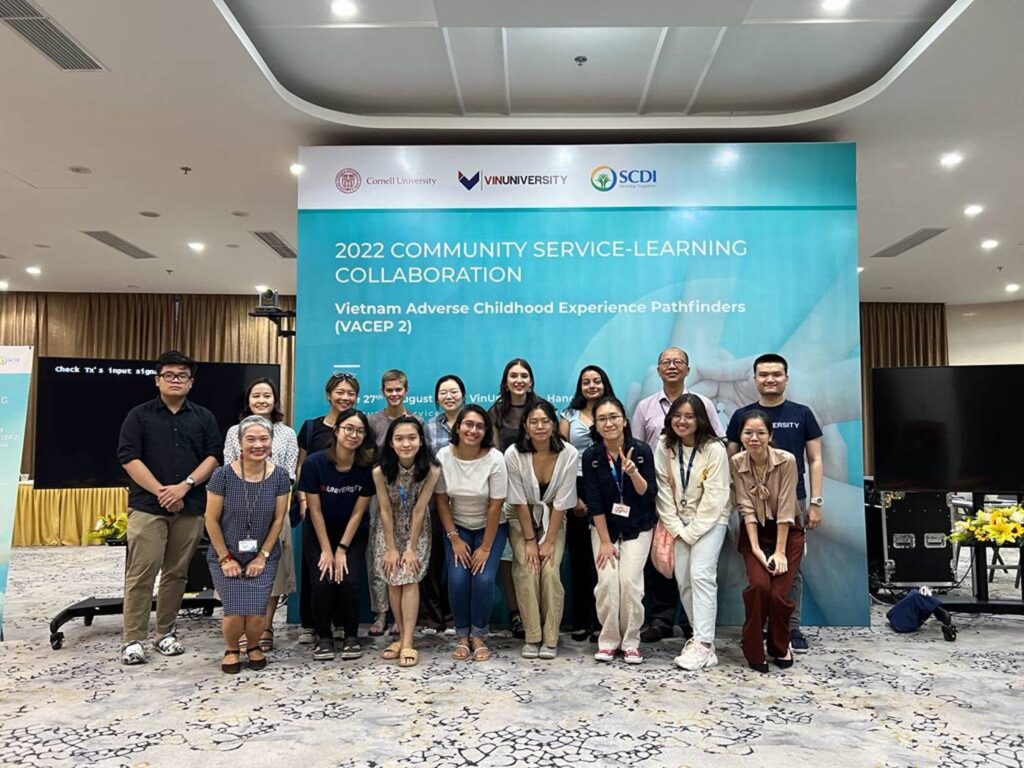 Student Community-Engaged Projects in Vietnam
Through the David M. Einhorn Center for Community Engagement, the Cornell-VinUniversity Project has sponsored student community-engagement projects in Vietnam. Cornell and VinUniversity students conducted research on adverse childhood experiences in Vietnam, supporting the Vietnamese non-governmental organization Center for Supporting Community Development Initiatives (SCDI). The project began in the winter of 2021-2022 (held virtually) and continued during the summer of 2022 (virtually plus in-person in Hanoi, Vietnam).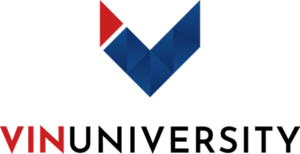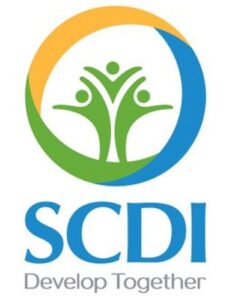 Summer 2022 Student Internship in Vietnam
During the summer of 2022, a select set of Cornell University-wide students were paired with students from VinUniversity in Hanoi, Vietnam, to collaborate on project teams aiding the NGO-SCDI to improve the quality of life of vulnerable marginalized populations.
Student teams collaborated virtually for four weeks before Cornell students travel to Vietnam for a four-week-long immersive global internship experience. The multi-cultural and multi-disciplinary student team worked on projects focused on creating interventions for those suffering from adverse childhood experiences in Vietnam with help from SCDI members.
To learn more, visit the Experience Cornell application page (Application now closed).
Winter 2021-2022 Student ACE Pathfinders
To kick off the student community-engagement projects, undergraduate student teams from Cornell University and VinUniversity collaborated virtually to collect and evaluate research on adverse childhood experiences (ACE). The student teams dubbed ACE Pathfinders, then presented their weeks of research during a January 2022 public meeting attended by NGO-SCDI, Cornell and VinUniversity leaders, and Vietnamese government policymakers.
Three student teams presented on ACE from different angles: adult outcomes, interventions, and prevention of ACEs. The student research presentations on this novel concept paved the way for continued in-person discussions during summer 2022.
VinUniversity lead professor Dr. David Koh summarized the winter experience while preparing for summer 2022, "There's a lot the students from Cornell can do for us. Bring all your diverse experiences to us, and make a reasonable proposal to our government, and our government will listen. Lives are impacted, to the extent that we do the work well."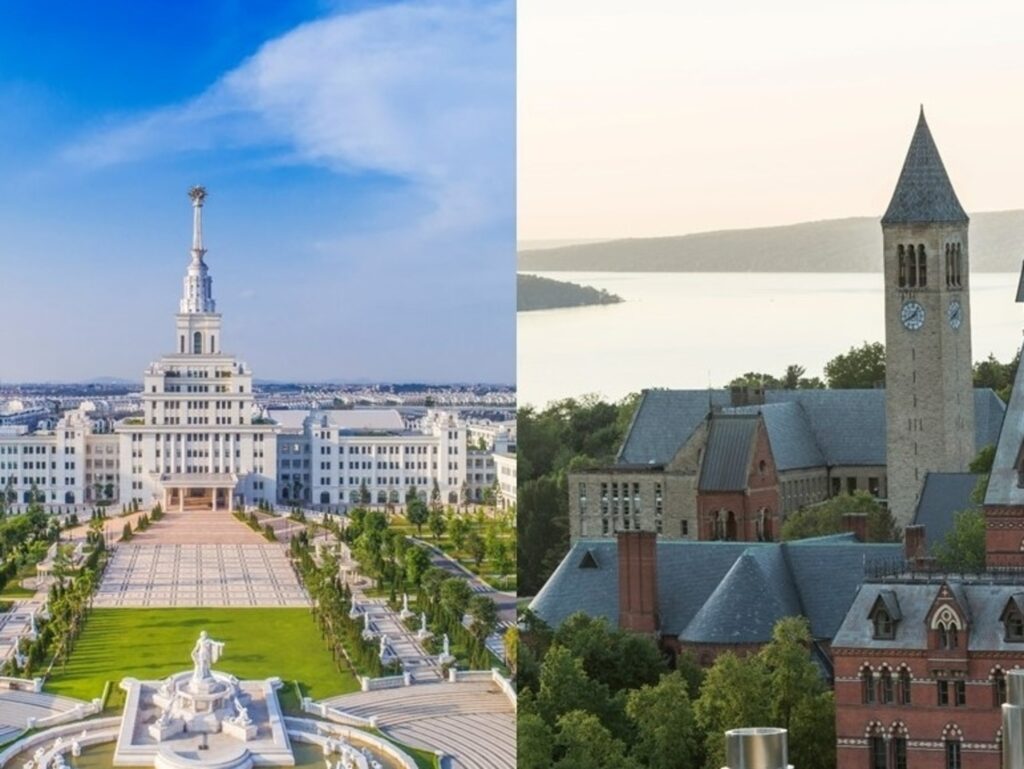 Early Faculty Development Program-Visiting Fellows
Select VinUniversity assistant professors are visiting fellows at Cornell, mentored by Cornell faculty members. VinUniversity faculty spend two semesters at the Cornell campus, developing their research and teaching programs alongside their Cornell mentor.
Early Faculty Development Fellows and Cornell Mentors
| | | | |
| --- | --- | --- | --- |
| Cornell EFD (Visiting Fellow) Mentor | Cornell Department Area | VinUniversity EFD (Visiting Fellow) Candidate | Research Interest Areas |
| Amit Lal | School of Electrical and Computer Engineering | Cuong Danh Do | Sensor and intelligent systems that are self-powered, self-monitoring self-correcting and repairing, and self-modifying or morphing. |
| Helen HaeEun Chun | Cornell Peter and Stephanie Nolan School of Hotel Administration | (Jenny Le) Dung Phuong Thi Le | Consumer experiences design and emotions. |
| Zachary Shulman | Entrepreneurship at Cornell | Linh Anh Do | Entrepreneurship activities, university-wide. |
| Kilian Weinberger | Department of Computer Science with Cornell Bowers College of Computing and Information Science | Duy Dung Le | Web data mining and data science with recommended systems in developing countries. |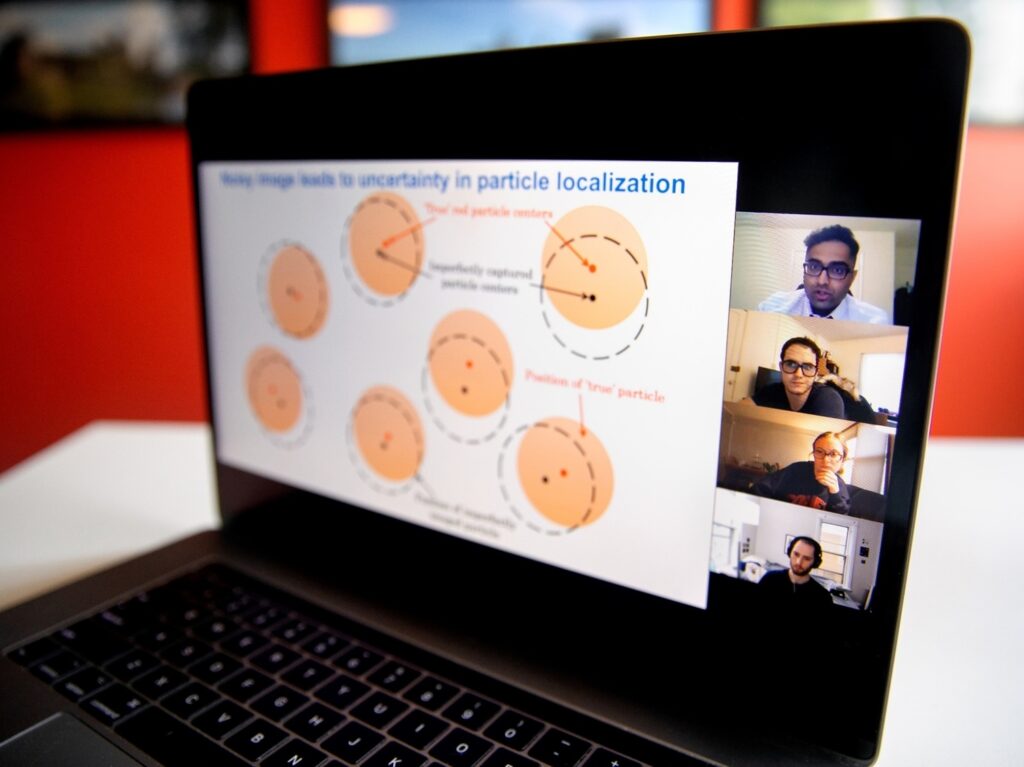 Research Mentorship Program-Virtual Mentorship
The Cornell-VinUniversity Research Mentorship (CVRM) program extends the research skills, capacity, and productivity of VinUniversity faculty. The CVRM program encourages candid conversations between VinUniversity faculty and Cornell mentors about research topics and the development of robust research plans.
Research Mentorship Participants and Cornell Mentors
| | | | |
| --- | --- | --- | --- |
| Cornell Faculty Mentors | Cornell Department Area | VinUniversity Faculty Mentee | Research Interest Areas |
| Mostafa Hassani | Sibley School of Mechanical and Aerospace Engineering | Tran Thi Mai | Microscopy, optics, biophysics, material science, and biostatistics. |
| Tom Ristenpart | Cornell Tech and the Computer Science Department | Kok-Seng Wong | Security, data privacy, authentication, Cloud and Edge computing, while maintaining a strong relevance to the privacy-preserving framework. |
| Francesco Monticone | School of Electrical and Computer Engineering | Le Van Quynh | Paths for the optical metasurfaces going into the practical devices and uncovering insights about the light-matter interactions between the nanostructured photonics and quantum emitters. |
| Keith Taylor | Department of Asian Studies | Jason Picard | Southeast Asia and Vietnam-focused studies. |
| Nicholas Silins | Sage School of Philosophy | Billy Wheeler | Philosophy of science and technology, particularly epistemological and metaphysical issues. |
| David Lee | Charles H. Dyson School of Applied Economics and Management | Anupama Devendrakumar | Political Economy, Economic (Regional Integration, trade, investment), Globalization, Southeast Asia, Industry and Labor Relations. |
| Jawad Addoum | Charles H. Dyson School of Applied Economics and Management | Jun Myung Song | Corporate Finance, Behavioral Finance, Gender Inequality. |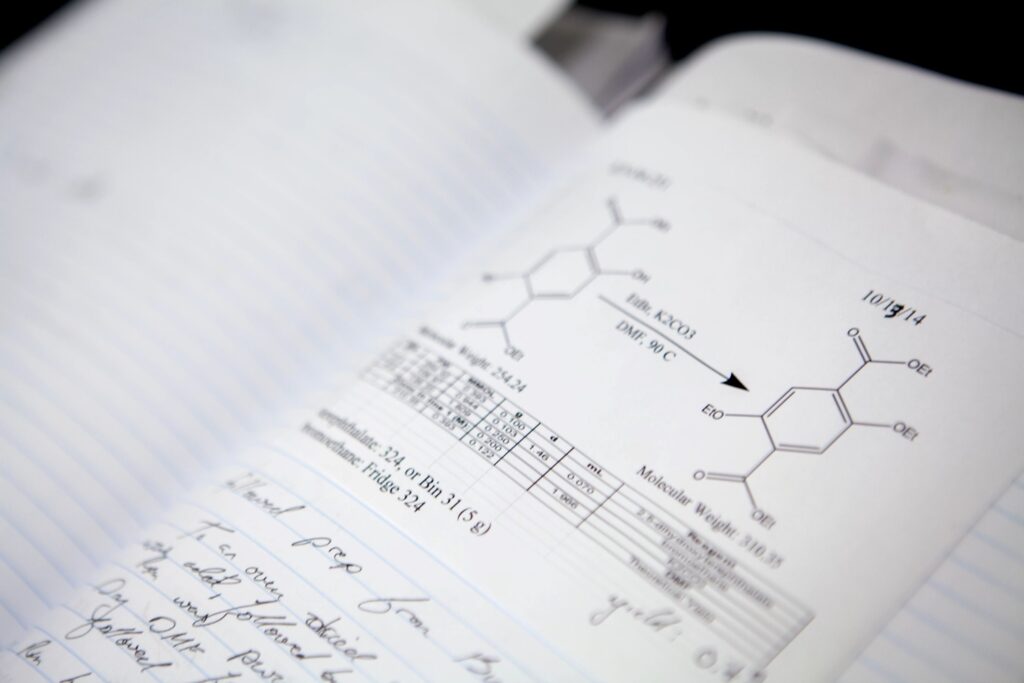 Curriculum Enhancement Program-Virtual Mentorship
Course-centered curriculum enhancement matches a VinUniversity course with a similar one at Cornell. The VinUniversity and Cornell faculty members establish an agenda for collaboration including sharing teaching experiences and course materials.
Curriculum Enhancement Program-Courses Matched
Physics II
Intro to Circuits for EE
Statics and Mechanics of Solids for ME
Discrete Mathematics
Computer Organization
Foodservice Management
Intro Microeconomics
Intro Business Statistics
Marketing
Dynamics
Thermodynamics
Physics III
Database Concepts and Skills for Big Data
Social Entrepreneurship
Retail Strategy
Leadership Development
Intro Macroeconomics
Corporate Finance
Signals and Information
Cross-Cultural Navigation & Literacy
Financial Statement Analysis
Global Political Economy
Oral Communication
Probability and Statistics
Software Engineering
Mechatronics
Intro to Communication
Mechanical Synthesis
Data Visualization in Tableau
Introduction to Wines of the World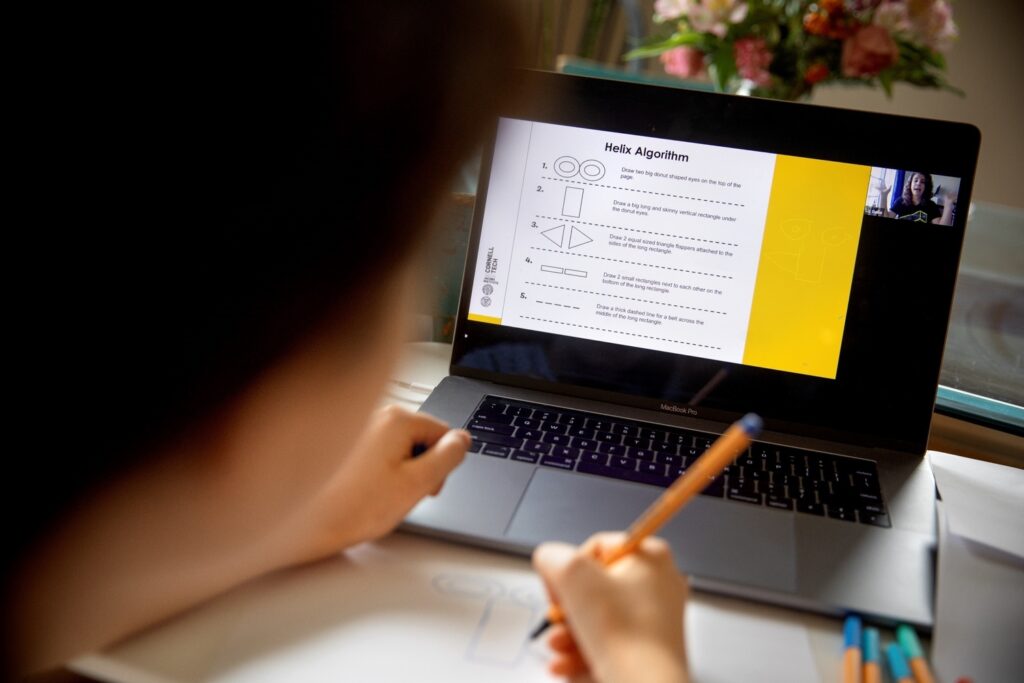 Online Learning Opportunity with eCornell-Virtual Courses
eCornell, Cornell University's online learning unit, has collaborated with VinUniversity to create the VinUni-eCornell Lifelong Learning Program. This program is offered to select VinUniversity students, faculty, and staff to support the continued contributions of these individuals to the academic success of VinUniversity. These participants will have the opportunity to participate in non-credit online courses in a wide range of topic areas, including leadership, business and finance, project management, and more.