Researchers and practitioners examined efforts to fund the abatement of biodiversity loss at the Cornell ESG Investing Research Conference.
The Business of Sustainability research theme will facilitate collaboration, program coordination, and curriculum across the college's three schools.
Ina Gjika, MS '22, reflects on Aspen Ideas: Climate, a conference she attended with support from CSGE and the Cornell Energy Club.
Lourdes Casanova and Anne Miroux
Business Insights on Emerging Markets 2022. Lourdes Casanova and Anne Miroux. 2022. OECD Emerging Markets Network.
Casanova and Miroux wrote the chapter focusing on environmental, social, and governance efforts in emerging markets for the 2022 edition of "Business Insights on Emerging Markets" for the OECD Emerging Markets Network. This publication provides business views and analysis on development in emerging markets for high-level public officials, senior executives, and others.
Shanjun Li
Adaptation Mitigates the Negative Effect of Temperature Shocks on Household Consumption. Panle Jia Barwick, Wangyang Lai, Shanjun Li, and Yanyan Liu. 2022. Nature Human Behaviour, 6: 837–846.
Research by Li and his co-authors analyzes the spending behavior of consumers in response to weather extremes. With climate change models predicting increasing heat and cold extreme weather events, adaption strategies may be necessary to curb changes in household consumption that could impact economic growth.
Aaron Adalja
A Perspective on Data Sharing in Digital Food Safety Systems. Chenhao Qian, Yuhan Liu, Cecil Barnett-Neefs, Sudeep Salgia, Omer Serbetci, Aaron Adalja, Jayadev Acharya, Qing Zhao, Renata Ivanek & Martin Wiedmann. 2022. Critical Reviews in Food Science and Nutrition.
Food safety is a topic that concerns all of us and digital tools can help ensure food quality and safety.  As Adalja and his team found, these tools can be severely limited by the lack of willingness to share data due to liability or publicity concerns.
Jawad Addoum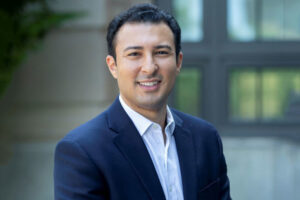 Associate Professor
Catherine Kling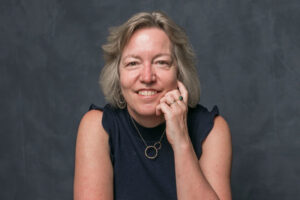 Tisch University Professor and Faculty Director, David R. Atkinson Center for a Sustainable Future
Mark Milstein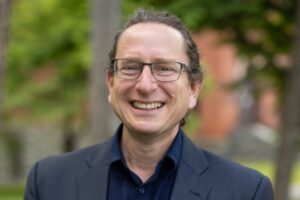 Clinical Professor and Director, Center for Sustainable Global Enterprise
Learn More about This Theme
Have more questions about the Business of Sustainability? Contact us below.