Bright & Bold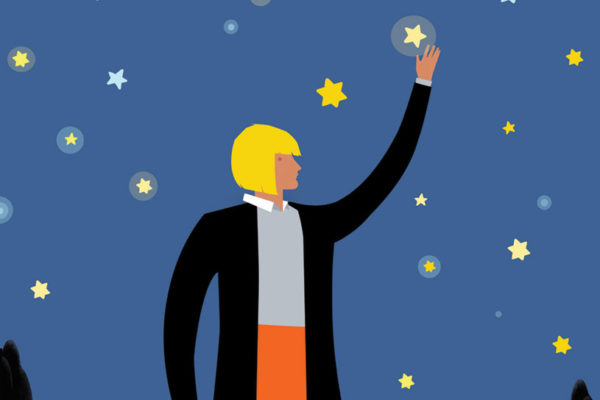 Women MBAs envision the possibilities and make them shine.
A CEO and media visionary at the forefront of building new digital media and technologies. A strategist and operations manager determined to put an end to slavery in all its forms. The driving force behind one of the most lauded makers of fine chocolates in America. As the three profiles below make crystal clear, a woman with an MBA from Johnson is a force to be reckoned with, no matter where her degree takes her.
Suzanne Horton: A Builder of Empowering Technologies
Suzanne Horton, MBA '91, is a nationally recognized CEO in the digital tech space, former CEO of female home improvement space website BeJane.com, and CEO of tech startup MamaBear, a parenting app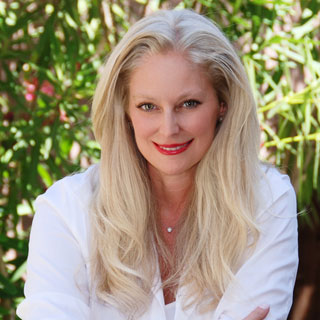 Before she was a nationally recognized CEO in the digital tech space — in fact, while she was a full-time student at Johnson — Suzanne Horton built houses for a living.
As the general contractor of Di-Tech Corporation, a custom homebuilding firm she ran with a partner, Horton was directly involved in every aspect of every project. She drafted floor plans alongside her clients. She acquired the land and secured funding. She managed all the vendors and subcontractors — and was usually the only woman on the construction site: "A bright blonde in a hard hat," she laughs. It was a great management experience, Horton says, that, along with her entrepreneurship and finance classes at Johnson, primed her for her eventual success as a business leader in a variety of tech and digital media roles.
"Whether it's building a unique house, creating a company in an emerging industry, or designing a cutting-edge online platform, I love visualizing a project and seeing it take life."
Horton first gained recognition for identifying and capitalizing on leading-edge technology and digital media trends when she helped found the first tech venture capital arm at American Express in the late '90s. There, she managed a $32 million portfolio that invested in soon-to-be-ubiquitous Internet companies like Citysearch, Ticketmaster, and MapQuest.
Later, Horton combined her interests in homebuilding and digital technologies when she spearheaded the digitization of the new home industry as general manager of Homebuilder.com. She led the industry in targeting female consumers in the space — which later led to a new role as CEO of BeJane.com, a leading website in the $80 billion female home improvement space. She also leveraged this skill when helping to launch Jitterbug, now the leading senior cell phone.
"I truly love creating a vision that leverages cutting-edge technology to help women empower and streamline their lives." — Suzanne Horton, MBA '91
"Women control 83 percent of all the purchasing power in the United States and spend about $5 trillion annually, so they are remarkably powerful," Horton says. "I truly love creating a vision that leverages cutting-edge technology to help women empower and streamline their lives."
How did she cut through and gain top leadership roles in media, tech, investment, and home building — all male-dominated industries? "The barrier I had was having a voice in the room," she says. "And the way I found it was to do the research and know more about the topic than anyone else, which enabled me to fight for the top positions I wanted and to find ways to become an asset to the firm and an ally to my boss."
Most recently, Horton served as the CEO of tech startup MamaBear, a parenting app designed to protect kids from cyberbullying and online predators — and keep families virtually connected. With MamaBear, parents can track where their kids are, what they're doing on social media, what they're texting, and even how fast they're driving on the interstate.
During her tenure with the startup, Horton and the veteran executive team she assembled created a global strategy and product roadmap to expand the platform's capabilities and repositioned the brand as a leader in the emerging digital parenting space. They integrated the product with top social media sites, redesigned the platform, and added key features such as text monitoring and a new panic button enabling children to alert guardians to their exact location when alarmed; acquired KidNotice, an app that enables parents to conveniently share critical data (allergies, emergency contacts) with other parents in advance of, say, a sleepover; and engineered a PR strategy that got the app national acclaim on ABC, NBC, CBS, Nickelodeon, and Telemundo.
Early last fall, Horton departed MamaBear to care for her mother during a difficult transition after the sudden passing of her father. "It was a very tough decision," she says, "but I believe family is always the top priority."
Ever impassioned, Horton says she would look forward to taking on a large-scale global challenge that would position her to be a public advocate that inspires others, particularly women around the world.
"Life is truly an adventure, so I'm sure in the new year I'll start building something wonderful again."
Disrupting Oppression with the Power of Data
Melissa Kim '09, MBA '10, is the director of global operations and regional coordination at the Global Fund to End Slavery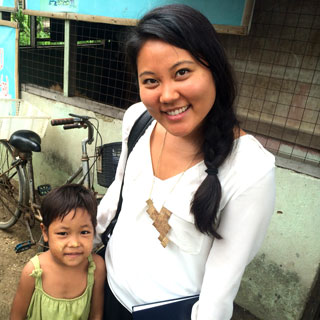 In the seventh grade, at the encouragement of her biology teacher, Melissa Kim set out to test the pH levels of the streams near her home in Westchester, N.Y. In the process she discovered something troubling: One stream contained very high concentrations of potentially harmful ammonia, the source of which, she discovered, was pesticide runoff coming from a nearby golf course development.
Soon after, 12-year-old Kim presented her findings to the town council and eventually won a judgment against the responsible party — a well-known real estate mogul — for corrective action. It was a singular and transformative experience, she says, that "ignited the fire in me to want to help people and the environment."
Fast forward 16 years, and Kim is now burning brightly as the director of global operations and regional coordination for the Global Fund to End Slavery. The organization's strategy, Kim says, is driven by "a systems approach" to identify interventions that will make the exploitation of humans unprofitable. Specifically, she and her operations team hunt down and analyze enormous amounts of country data to identify the highest concentrations of vulnerable populations and the governments most likely to sustain projects the fund invests in — as well as to "get to the ground of who's making money off whom and how, and how those people can be incentivized to change."
The goals of the organization are both ambitious and specific: It plans to rigorously reduce and dismantle slavery — forced labor and marriage, debt bondage, human trafficking — a humanitarian field that is challenging both to measure and to sustain eradication without displacement.
"We have key leaders in governments, NGOs, IOs, and businesses alike committed to building the largest investments in freedom the anti-slavery field has ever seen." — Melissa Kim '09, MBA '10
Kim's current role is both a continuation and an extension of the human rights-focused work she did in her previous position at ExxonMobil. One day, while immersing herself in the minutiae of the corporation's supply chain as the organization's lead planning analyst, Kim says she realized "there was a need to better identify risks for human rights issues." The petroleum giant prided itself on providing "the gold standard for safety." According to Kim's far-reaching research and what she observed during field visits, the company needed to better equip itself and its suppliers with tools to protect the supply chain from human rights-related risks. She developed frameworks to identify hotspots of potential risk by purchase category and geography, such as gravel in Nigeria or bricks in Peru.
Encouraged by her mentor Jean Baderschneider, PhD '78 (ILR), then the VP of global procurement at ExxonMobil (and a fellow Cornell alumna), Kim used these frameworks to inform what is now the company's Supply Chain Sustainability Program and successfully recommended that it be embedded in the company's existing policy and process risk-management frameworks. Two years later, Baderschneider, who had foregone her retirement to head the Global Fund to End Slavery at zero salary, made Kim an offer she ultimately couldn't refuse: Come on over and help me make this organization great.
"We have key leaders in governments, NGOs, IOs, and businesses alike committed to building the largest investments in freedom the anti-slavery field has ever seen," Kim says. "We're looking to build a fund that exceeds the current worldwide yearly spend on the cause by more than 600 percent."
Understandably, Kim is excited about what the future holds.
"We're on a mission to do something really impactful in this field," she says. "Personally, my goal is simple. I want to lead positive change with the same authenticity and fire I had when I was in the seventh grade."
The Sweetest Job in Seattle
Andrina Bigelow, MBA '03, is CEO of Fran's Chocolates, a Seattle-based family business started by her mother, where her brother is head chocolatier. Under her leadership, the company has more than doubled in size, launched a successful mail-order business website, opened two more retail stores regionally, and moved its entire operations.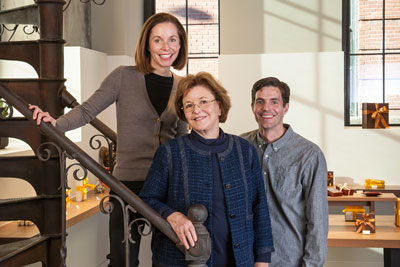 As a girl, Andrina Bigelow would walk to her mother's Parisian-style patisserie — the internationally renowned Fran's Chocolate's in the Madison Valley neighborhood of Seattle — after school and help wrap the shop's signature chocolate gold bars, and in high school, she and her brother worked the cash register of the first retail store. But as an undergraduate studying economics, and later, as an MBA candidate at Johnson, Bigelow had no interest in small-business entrepreneurship; she was most excited about working in brand management for bigger companies — which is exactly what she did, at Mattel, Johnson & Johnson, and T-Mobile.
Even once she, her husband (Mark Eskridge, MBA '03), and their daughter had moved back to the Seattle area to be closer to family, Bigelow had no thoughts of joining the family business. But then one day in 2006, she was talking to her brother, Dylan, the head chocolatier at Fran's, about how fast the business was growing. That's when she discovered there was a need for a leader with pretty much her exact skill set — and realized she really was the perfect person for the job.
"Of course, now, looking back, I can't believe it ever was even a question."
"Working for chocolate is fantastic." — Andrina Bigelow, MBA '03
A lover of fine foods, wines, and desserts her entire life, Bigelow says that "working for chocolate" is fantastic. Since she took on the role of CEO in 2007, Fran's Chocolates has more than doubled in size, launched a successful mail-order business website, opened two more retail stores regionally, and moved its entire operations into a former brewery that she and her brother were able to build out to their exact specifications. (Highlights include a temperature-controlled ganache crystallization room and a viewing area that looks into the chocolate kitchen.) It also didn't hurt business when President Obama and the First Lady professed their love for the company's signature smoked salted caramels during a Washington State campaign swing in 2008 — to this day, the White House gifts the sweets to special visitors in a box embossed with the presidential seal.
The company's 33-year success, and the devotion of its loyal and growing clientele, Bigelow says, can be explained by the company's exacting standards in sourcing its ingredients, her brother's commitment to constantly improving even its signature products, and the attention to detail and work ethic of the employees in production. Because most of Fran's employee are first-generation Vietnamese immigrants, the company has developed a strong relationship with this community, and Fran's has become a big supporter of Neighborhood House, a nonprofit devoted to helping mostly South Asian refugees become self-sustaining members of the community.
As for her future as CEO and the future of the company as a whole, Bigelow says she envisions herself staying on the rest of her career — and expects the company to continue to grow regionally, but at a manageable pace.
"We want to make sure that whatever we do, we can maintain the quality of our products, first and foremost," she says. "Everything we sell, we want to be really proud of."