Sports & Leadership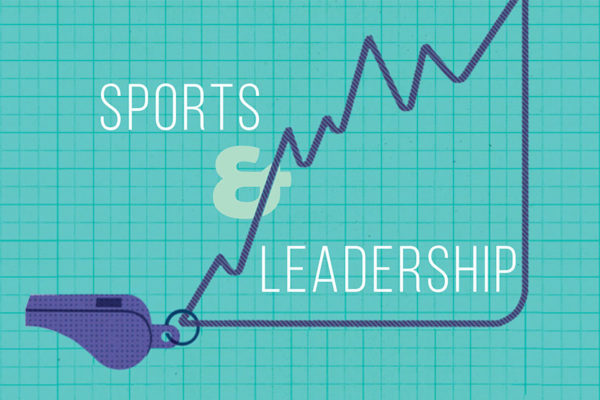 Lessons learned in sports have helped Johnson graduates succeed in the business world. Here's how.
Proponents of high school and college athletics often tout the benefits of being involved in sports. They talk about how involvement on a team teaches lifelong skills, such as accountability, teamwork, and setting goals. Those in the business world applaud another lesson from athletics — how to become a leader.
As quarterbacks, coxswains, point guards, shortstops, and more, athletes are afforded a testing ground for directing a group toward a goal. That experience can reap rewards once they trade in their uniforms for business suits.
A survey by EY and espnW published in 2015 ("Where will you find your next leader? EY and espnW explore how sport advances women at every level") found that 80 percent of female executives at Fortune 500 companies had participated in sports, as did 94 percent of C-suite women. While a comparable study has not been conducted that includes men, examples are abundant in both genders. Ford CEO Jim Hackett and recently retired GE CEO Jeffrey Immelt competed on their college football teams. Hewlett-Packard CEO Meg Whitman played four sports in high school and two in college. Whole Foods CEO Walter Robb spent his undergraduate years as a soccer star.
Johnson graduates provide further proof. Irene Rosenfeld '75, MS '77, PhD '80, former CEO of Mondelēz International, has both written and spoken about how her experiences growing up playing sports directly impacted her career, and her words were included in Venus Williams' book, Come to Win. Jennifer Dulski, '93, MBA '99, head of groups and community at Facebook and former COO of Change.org, penned an article about the dynamic for Fortune titled, "Chang.org President: 5 Leadership lessons from my days as a coxswain." There, she wrote: "Great coxswains are part visionary, part strategist, part coach and part cheerleader — all the things I strive to be as a leader."
But exactly how does sports participation create future leaders? We asked several Johnson graduates, including many former team captains and athletes who have competed at the highest levels, to weigh in. They say the most important lesson learned was how to build collaborative working groups — how to create teams where the whole equals more than the sum of its parts.
Building Teams by Motivating Individuals
When athletic teams are at their best, their teamwork is seamless. The soccer or lacrosse or field hockey ball moves from one player to the next, and it all looks effortless. But there is, indeed, a lot of effort needed, and much of it relies on motivating individuals to a common goal.
Learning to understand and accept what drives each team member in different situations was an important lesson taken in by Jen Baker, MBA '12, MEng '13, when she competed with the women's lacrosse squad at the U.S. Naval Academy and as a volunteer assistant coach for the women's lacrosse team at Cornell. "The real key in that is emotional intelligence," says Baker, now senior associate athletics director at Johns Hopkins University. "What does my teammate on defense need right now? What does my teammate on offense need? It's going to be different.
"Then you have to be savvy enough to navigate those individual motivations and find what the common denominator is," continues Baker, who founded the Big Red Leadership Institute, Cornell's leadership development program for student-athletes, and became its first director. More recently, Baker co-founded Athletics Leadership Consulting, which offers leadership development services for athletes, coaches, and support staff. "If you can recognize that and leverage it as a leader, it is a huge advantage."
Laura Georgianna, MBA '04, MIL '04, executive director of leadership programs at Johnson and the director of the Roy H. Park Leadership Fellows program, agrees, offering examples of how it plays out in the business world. "One of the most important things you can do as a leader in business is to understand what matters to people," she says. "Where do they see purpose? What motivates them? What are their key values? How do they like to be recognized? There are some people who love to be called up on stage at a sales meeting in front of others, and there are those who would rather receive a really nice handwritten note that outlines the impact they had."
Motivating individuals also entails inspiring them on a daily basis. Thomas White, MBA '17, an investment banking associate at Moelis & Company was a captain for the Baylor University football team and a push athlete in bobsled afterwards. Success in both sports entailed working diligently toward long-term rewards — one more wind sprint in 108-degree heat in Waco, Texas; one more sled run in minus-35-degree conditions in Lake Placid. And that is something he taps into today.
"A big challenge of leadership is getting people to do the small, hard work over the long haul," he says. "Can you motivate people to be excellent on a day-to-day basis? On those boring days, whether training or at work, how do you keep people energized so when our time comes to shine, we're ready?" White does so by acknowledging their small successes and talking about the big picture — keeping everyone focused on the end goal.
Understanding Impactful Feedback
Providing workers with performance critiques that will lead to their professional growth can also be motivating. Georgianna says the key is offering input that is specific, so team members know what to replicate.
"Often the feedback we give is too general," she says. "If you look at coaches or team leaders, they understand this. There's a big difference between someone coming off the field or out of a meeting and you saying, 'Good job' versus saying, 'The way you blocked that defender allowed the offense to open up,' or 'In that presentation you just gave, when you told the story about X, everyone got it — they finally understood what we were talking about. You have a really good ability to use storytelling.'"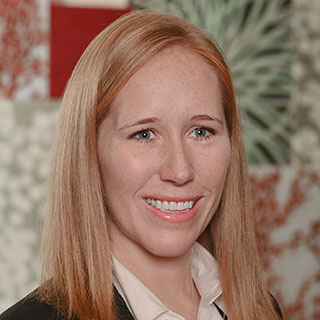 Remembering to provide positive feedback is another part of the equation. Abbi Hills, MBA '09, MHA '09, chief of staff for the Strategy & Operations cloud practice at Deloitte Consulting, and a former captain for the Stanford University women's lacrosse team and assistant coach for Cornell's women's lacrosse, says she learned this especially as a coach. During a string of Big Red wins, the coaching staff focused so much on continuous improvement that they didn't properly celebrate the hard work that led to the victories. The captains brought this to the coaching staff's attention, leading to a more balanced approach.
Hills keeps that experience in mind to motivate those on her cloud team at Deloitte. "Now, whenever I can, I recognize my team for their hard work," she says. "We have an email communication called 'ring the bell' that we use to publicly acknowledge to the entire practice an individual or team's hard work and achievements. For a more personal or private recognition, we also have 'applause awards,' which are gift cards. Regardless, I try to make it a regular practice to show my appreciation, even if it is a simple text at the end of a long week saying, 'Hey, you rocked it this week; that was awesome.'"
Be your whole self, visualize your success, and be ready to pivot
While the foremost aspect of learning to lead through sports comes from figuring out how to motivate people, Johnson alumni also cite developing teams without inhibitions, practicing visualization, and navigating change as important takeaways.
Elizabeth Mygatt, MBA '11, an All-American and team captain in crew at Williams College who spent four years competing internationally in double and quadruple sculls post-graduation and now works as associate principal at McKinsey & Company, believes one of the most important things she learned through sports is the power of not holding anything back."I think teams work best and are most successful when we bring our whole selves to them, whether in sports or at work," she says. "That was something that took me a little bit of time to remember when I got to McKinsey. I realized, 'Oh, wait — that applies here, too.'"
Bonding with crew teammates meant sharing hopes, dreams, sorrows, and personal ambitions. She now does the same as a team leader at McKinsey. "The firm hadn't hired me because I fit into a cookie-cutter mold. They hired me because I was interesting and unusual and had gone after big things — so why not talk about it?" Mygatt says. "Now I share with people more about my background and my personal life — that I have a twin sister I'm really close with, how I love cats, and what I did on the weekend."
She explains that opening up in this way allows others to feel comfortable doing the same. That then helps people relax, bringing out more creativity, deeper communication, and less hesitation when offering a new idea. "It's also much more fun and fulfilling," Mygatt adds.
As captain of the men's lacrosse team at Army West Point, Justin Charise, MBA '07, became well-versed in visualization, and he continues to use it in his career as a founding partner at Saugatuck Financial, a comprehensive financial planning firm based in Westport, Conn.*** Along with fellow athletes at West Point's Center for Enhanced Performance, he was introduced to breathing exercises, relaxation techniques, and positive affirmations.
"The idea was to visualize myself being successful in lacrosse," Charise explains. "And I do the same thing today. Before client meetings, I spend time visualizing what I'll be discussing with them." He anticipates his clients' reactions and their questions and then uses that insight to be better prepared and make recommendations that resonate more deeply with clients.
"In starting and expanding this practice, visualizing goals and where we were going was absolutely critical to being successful." — Justin Charise, MBA '07, founding partner at Saugatuck Financial
Charise puts the practice into play for long-term planning, too. When he founded Saugatuck Financial, it was a small firm, but he envisioned what it would look like at each growth stage and the steps that growth would require. "In starting and expanding this practice, visualizing goals and where we were going was absolutely critical to being successful," he says. His practice has consistently been recognized as a leader among its peers, with 2018 being another record year.
One more takeaway from sports can be figuring out how to quickly change your game plan. "No game plan survives the first whistle," says Baker. "You start with a well-thought-out strategy but often change things up at halftime." Business leaders face similarly fluid situations — so flexibility and adaptability are key for them, as well.
"Often, we don't have all the information we would like and we're making best guesses," Baker says. To effect change, leaders need to inspire team members' trust — and that means laying the groundwork by building strong relationships and effectively communicating the reasons and goals behind the change.
Georgianna agrees, noting that you can't lay out every play you're going to do in advance of a game. "And in business, there's often not an answer in advance. Decisions and adjustments have to be made in the moment as a collective. You have to be comfortable with that ambiguity."
Leaders have to navigate through uncertainty when it appears that many paths may lead to the same goal. "Earlier in our careers, a lot of the answers are black and white," Georgianna says. "As we get to more senior roles within our organizations, answers become gray. There's not a right or wrong answer, just one that's better than the others. In order to get to answers in the gray space, you have to bring together diverse perspectives and the right combination of knowledge."
Follow the Leader
Followership is an aspect of leadership that is critical to teamwork, though it often flies under the radar. Mygatt learned this in a big way while competing in double and quadruple sculls where she sat in the bow seat, requiring that she match the stroke of the stern.
"It wasn't my job to set the pace or the rhythm. It was my job to be totally in sync with the woman in front of me," she explains. "That requires letting go. I can think her recovery is too fast or too slow, but it doesn't do me any good to try to change it. I just need to be in lock-step with her, and that's how you make the boat sing."
And even though she leads more than she follows at McKinsey these days, Mygatt has a keen sense of when to again be the bow woman. "Just because I have a different idea doesn't mean it's necessarily better," she says. "If it's not going to change the outcome meaningfully for the better, sometimes it's best to let other people take the lead."
The best leaders know when to step back and ask other people to step up, says Georgianna. "On the field, whoever has the ball is the default leader and everyone else is playing off of that person," she says. "In the professional environment, at the highest levels of leadership, the same thing happens. There is a constant shift on a continuum between leading and following. The most successful teams, the most successful organizations, are those that have a shared leadership model."
Whether you are the follower or leader in any situation, it all comes back to understanding the power of a team. "In rowing, when everyone puts their blades in the water at the same time and drives at the same time, the blades leave the water and the boat is still whistling along," says Mygatt. "It's not about a single rower. Same with a team in business: It's never about the individual."
###
Eleanor Frankel is editor in chief of three Momentum Media Sport Publishing magazines: Athletic Management, Training & Conditioning, and Coaching Management.
---
*** Saugatuck Financial is a marketing name for Justin Charise in his capacity as a representative of Northwestern Mutual and is not a legal business name. Northwestern Mutual is the marketing name for the Northwestern Mutual Life Insurance Company, Milwaukee, WI, and its subsidiaries.
---
Win or lose, Olympian efforts pay off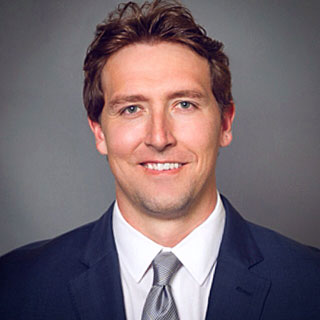 For Thomas White, MBA '17, two years of work came down to less than ten seconds. Two years was the amount of time he spent training and perfecting the art of pushing a bobsled. Those ten seconds are a generous estimate of how long it took him to complete his performance — accelerating a more than 400-pound contraption while running on ice for 30 to 50 meters — before jumping in and putting his head down at the Olympic Trials for the 2014 Sochi Winter Games.
White's attempt to make the Olympic team in the four-man bobsled as a push athlete was not successful, but he has no regrets. He took in a lot of lessons along the way, including how striving for an audacious goal — even if you don't reach it — can prepare you for the world of business.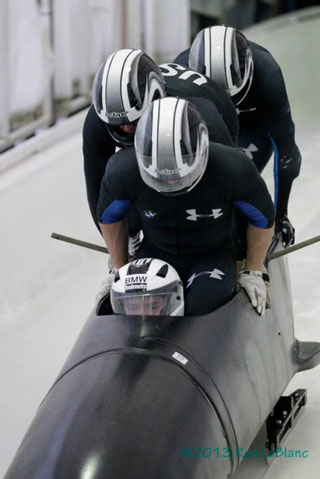 "What you learn is to control what you can control, such as your attitude and work ethic," says White, an investment banking associate at Moelis & Company who was a captain on the Baylor University football team before embracing the winter sport and is currently "Wall Street's Best Athlete" due to winning the Wall Street Decathlon last year. "Then you have to be willing to accept what comes. If you do that, you can stomach the disappointment because you've done everything in your power. At some point, winning is giving your best effort, pushing yourself beyond what you imagined you were capable of, and then the results will fall where they may."
Elizabeth Mygatt, MBA '11, is another almost Olympian. After an All-American and NCAA-title-winning athletic career in crew at Williams College, she spent four years putting rowing above all else, training with other elite scullers in hopes of making the U.S. Olympic team in double sculls. She missed the cut."Going in, you've got to be okay with winning or losing," says Mygatt, associate principal at McKinsey & Company. "There's a really good chance you won't be successful, but you still have to put everything out there and believe that what you're doing is worthwhile. You have to be into the process as much as the result."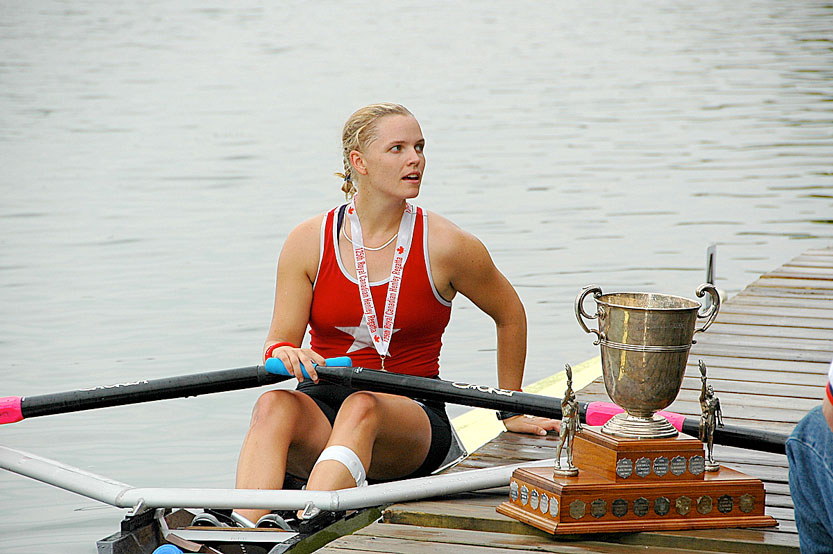 At McKinsey, that translates into making sure her team members are recognized for their day-to-day successes. "Hard work takes effort, and I want to acknowledge that," Mygatt says. So she makes it a point to praise good work and note how it will contribute to a strong outcome.
---
Becoming an Expert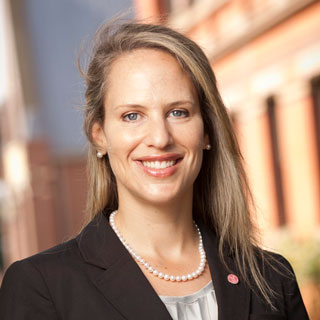 During her time as a student and Roy H. Park Leadership Fellow at Johnson, Jen Baker, MBA '12, MEng '13, was not only immersed in learning about leadership through her classes. She was asked to develop leadership training for Cornell women lacrosse players as part of her job as the team's volunteer assistant coach.
"That was the first time I had been tasked with thinking about leadership in a structured, integrated way, and it made me realize that sports offers a proving ground for leaders," Baker explains.
From there, the former lacrosse standout at the U.S. Naval Academy founded the Big Red Leadership Institute, Cornell's leadership development program for student-athletes and became its first director. And today, Baker serves as senior associate athletics director at Johns Hopkins University and has recently co-founded Athletics Leadership Consulting. The group helps athletic departments start or enhance leadership development programs for student-athletes.
Her passion is to help athletes make the most of their proving ground and maximize their opportunity for learning leadership while they are still immersed in sports. "It's often not until many years after someone is done competing that they realize they were learning those lessons," she says. "A lot of the work I've been doing is to get people to advance that timeline, to raise their consciousness while they're learning it so they can maximize the experience."