WeChat and Tiktok bans and their implications for future U.S.-China relations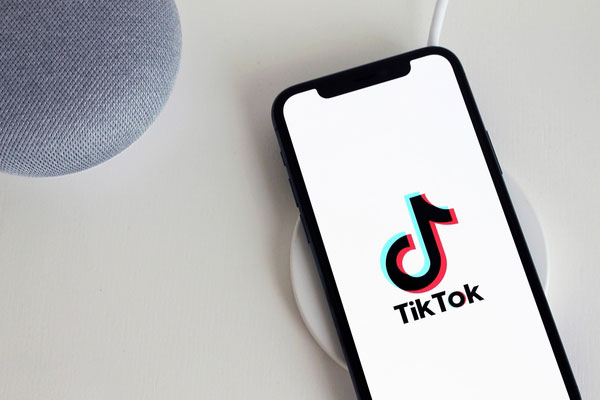 By David (Wei) Wu, MBA '21
During the Trump presidency, U.S.-China relations reached their lowest point in decades as the United States imposed significant import tariffs on Chinese goods and products. Towards the end of his presidency in late 2020, President Trump further intensified the ongoing trade war between the two countries by signing two executive orders, which effectively banned the popular Chinese messaging app WeChat and the popular Chinese social media app TikTok from operating in the United States, due to national security and data privacy concerns.
WeChat ban
WeChat is a social messaging app developed by the Chinese tech giant Tencent. The app is by far mainland China's most popular social messaging app, with an estimated monthly user base of more than 1 billion people. In addition to its unrivaled popularity in China, the app also has a huge following among the global Chinese diaspora, many of whom depend on the app to maintain family and social ties with loved ones in China. In fact, there are around 19 million WeChat users in the United States alone.
On August 6, 2020, President Trump issued Executive Order 13943, which stated that due to national security and data privacy concerns, anyone in the United States would be prohibited from engaging in any transaction that is related to WeChat, effectively banning WeChat from the United States.
In response, a nonprofit organization called the WeChat Users Alliance sued the Trump administration, seeking to overturn the executive order (U.S. WeChat Users Alliance v. Trump). The plaintiffs argued that the WeChat ban both exceeded the president's authority under the Fifth Amendment and was unconstitutional as it violated the First Amendment. While this lawsuit is ongoing, the plaintiffs won temporary relief from the court in the form of a preliminary injunction, which prevents the ban from taking place while litigation is ongoing. 
TikTok ban
TikTok, like WeChat, is another popular social media app from China. Its parent company is Beijing-based Bytedance. Specifically, TikTok is a short-form video-sharing app whose users create and share videos less than 60 seconds long. It is important to note that TikTok was one of the first Chinese-based social media apps that has gained a global following; by 2020, TikTok had almost 46 million users in the U.S. alone.
On August 6, 2020, the same day he banned WeChat, President Trump also effectively banned TikTok in the United States by issuing Executive Order 13942, which stated that "any transactions between TikTok's parent company, ByteDance, and U.S. citizens will be outlawed for national security reasons." In response, Bytedance and a plaintiff group composed of TikTok users each sued the Trump administration separately (TikTok v. Trump and Marland v. Trump), seeking to overturn the executive order. Similar to the WeChat lawsuit, plaintiffs in both TikTok-ban lawsuits received preliminary injunctions in their favor from the courts, preventing the ban from taking place while litigation is ongoing.
Hope for WeChat and TikTok under a new administration?
After President Biden took office in January 2021, he immediately set out to overturn a significant number of regulations put into effect by the Trump administration. Luckily for WeChat and TikTok, it appears the Biden administration has opted to take a softer approach towards them. In February 2021, the Justice Department under the Biden administration asked the court system to place a temporary hold on the legal proceedings involving both the WeChat and the TikTok bans to enable the Biden administration to conduct a thorough review of Trump's bans and determine whether they were truly justified.
U.S.-China relations going forward
While the temporary halt to the WeChat and TikTok bans may signal a thawing of the tense U.S.-China relationship, the pause likely represents only a temporary truce between the two superpowers. At her Senate confirmation hearing to become U.S. Trade Representative, Katherine Tai, President Biden's top trade nominee, commented that existing tariffs against China are legitimate tools to counter China's state-driven economic model. Furthermore, Tai also iterated that "China needed to live up to its commitments under the Phase 1 trade deal it signed with the United States in early 2020."
Comments like these suggest the current strains and tensions between the U.S. and China are likely to continue for the foreseeable future. Nevertheless, given how intertwined and interwoven the U.S. and Chinese economies are, it will be crucial for the two superpowers to find a way to work with each other through methods that are cooperative, constructive and mutually beneficial.
About David (Wei) Wu, MBA '21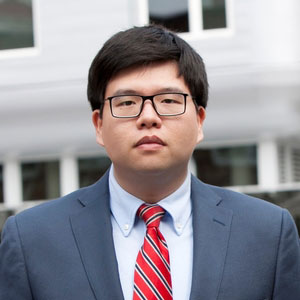 David Wu is a student in the Executive MBA Metro NY class of 2021 and an Emerging Markets Institute Fellow. An attorney by profession, David specializes in business litigation and estate planning. He recently joined his family's enterprise, an automotive manufacturer supplier with operations in both the United States and China. David lives in the Washington, D.C., area with his wife, Sally, and their newborn son, William.