Sustainability Remains a Top Priority in the Hospitality Industry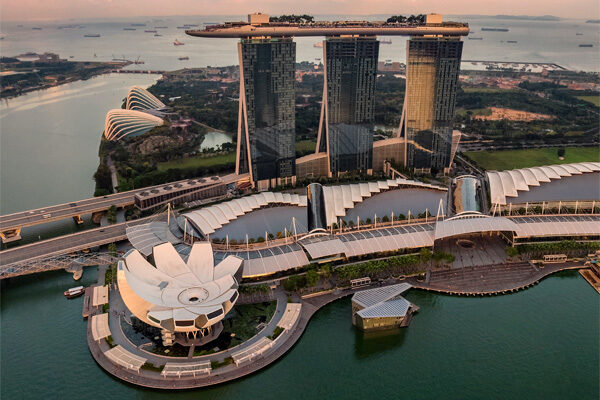 The hospitality industry has faced significant hardships during the COVID-19 pandemic. Disruptions in supply chains, labor shortages, and changing loyalties have some concerned that a focus on sustainability will be lost as a result of these unprecedented challenges.
Expert participants at the 12th Annual Sustainability Roundtable, an event hosted by the Cornell Center for Hospitality Research (CHR), say that sustainability is still an ongoing commitment for the industry, one that provides ample opportunities for more robust and meaningful change. For one, these experts point out that sustainability is no longer viewed through the lens of marketing or product differentiation in the industry. Instead, sustainability is now considered an essential pillar of corporate strategy.
"As business volumes improve for properties, I know that many managers are looking forward to the opportunity to incorporate new—and return some longstanding—sustainable practices in operations," says Jeanne Varney '85, senior lecturer at the Cornell Peter and Stephanie Nolan School of Hotel Administration. "It is very encouraging to see the momentum of environmental, social, and governance (ESG) initiatives continue to grow in hospitality, even when there are so many other challenges facing the industry."
Learn more by reading "12th Annual Sustainability Roundtable Highlights," an article published by CHR.
About the Authors
Aaron Adalja is an assistant professor of food and beverage management at the Cornell Nolan School of Hotel Administration. He is an applied economics and policy area faculty member at the Cornell SC Johnson College of Business. He holds a PhD in agricultural and resource economics from the University of Maryland at College Park.
Adalja's research interests include a range of topics in food and agricultural economics, drawing on consumer theory, industrial organization, and marketing to examine empirical questions in food labeling and quality certification, food safety, and agricultural marketing. His current research includes studies on consumers' and firms' responses to voluntary non-GMO food labeling and on the economic impact of food safety regulation on produce growers in the United States
Prior to graduate school, Adalja spent several years as a chef de partie for the Thomas Keller Restaurant Group at Per Se in New York City, an experience that catalyzed his interest in hospitality and food economics.
Jeanne Varney '85 is a senior lecturer at the Cornell Nolan School of Hotel Administration. She resides in the property development and management department where she manages curriculums for multiple courses and subject areas, including hospitality facilities management, hospitality asset management, sustainable development, and sustainable hospitality.
Varney is a principal with Olive Hospitality Consulting where she provides practical sustainability solutions to businesses. She has more than 20 years of real estate, operations, and sustainable hospitality experience.
Prior to establishing Olive Hospitality Consulting, Varney was vice president of asset management at Host Hotels and Resorts. She has also held positions at Marriott International Corporate Headquarters, Horwath Landauer Hospitality Consulting, the Ritz-Carlton Hotel Company, and the Four Seasons Hotels and Resorts.
She is the past international president of NEWH, Inc. and is a founding member of the NEWH Sustainability Committee. Varney is also a member of the  U.S. Green Building Council, Sustainable Hospitality Council, Cornell Real Estate Council, and Cornell Hotel Society.
Varney holds an MBA from George Washington University and a BS degree in hotel administration from Cornell University.