Unified Payments Interface: India's Digital Highway to Speedy Financial Inclusion
By Sharwari Pandit, MBA '23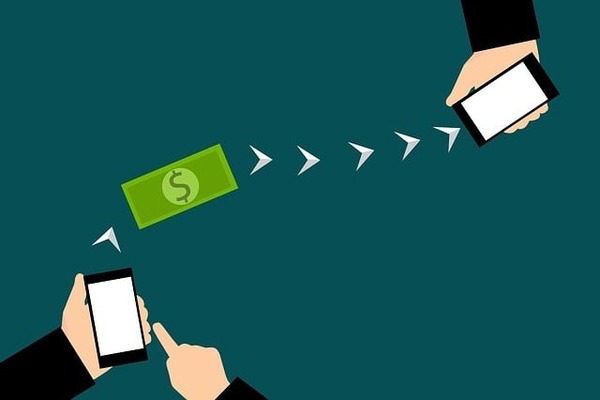 On a hot summer day in May 2022, Vijay Shekhar Sharma, the founder of Paytm—India's first major digital wallet—tweeted, "One masala chai, please!" when asked to name something he associated with everyday India.

A follower promptly tweeted, "Bhaiya, Paytm Kar Dena" (Brother, pay for it through Paytm)—a phrase encountered by almost every Indian office worker who has stepped out for a chai break in the past five years.
India arrived a little late to the digital payments party. PayPal introduced digital wallets to the US in 1998, and in 2004, Alipay kicked off digital payments in China. More than a decade later, on August 25, 2016, Raghuram Rajan, governor of the Reserve Bank of India (RBI), launched the Unified Payment Interface (UPI) to facilitate real-time, secure money transfer for all Indians. Today, UPI is perhaps one of India's most famous financial success stories. UPI's resounding success is not a happy accident; it is the result of bold government policy and state-led innovation in a developing economy.
Let's start with the India Stack. The India Stack is a moniker for a set of open application programming interfaces (APIs) and digital public goods built by the government to "unlock the economic primitives of data, identity and payments at population scale." Originally built to execute India's digital identity authentication program (Aadhaar), the value at the heart of the India Stack is open networks, allowing public and private entities to seamlessly integrate with it.
The UPI piggybacks on the India Stack. It was developed by National Payments Corporation of India to facilitate interbank person-to-person and person-to-merchant transactions. The UPI was a bold concept because the NPCI decided to make it a public good. It was built to promote adoption by banks and other users by using open stack technologies that would enable quick integration. The UPI can power multiple bank accounts on a single mobile application of any participating bank. This meant that an end user could use a unique UPI ID and pins to make payments across a range of applications and wallets.
To foster greater competition and prevent monopolies, the market share of UPI payments for individual entities was limited. In most countries, major private players had built their own narrow pathways to digital pockets. The UPI built a massive public "highway" and allowed any entity to zoom to Indian users at negligible cost – and zoom they did. The UPI was such a resounding success that in November 2019, Mark Isakowitz, Google's vice president for government affairs and public policy, wrote to the US Federal Reserve recommending the development of a UPI-like solution in the US. In this letter, he observed that "UPI (Unified Payments Interface) was thoughtfully planned, and critical aspects of its design led to its success. First, UPI is an interbank transfer system. Second, it is a real time system. Third, it is 'open'—meaning technology companies can build applications that help users directly manage transfers in and out of their accounts held at banks. The approach has attained amazing results for banks, consumers, other players with the payments ecosystem and India's central bank."
India's digital payment volume has grown at an average rate of 50% in the past five years. In July 2022, UPI had handled $6.28 billion in transactions. Put together, this reflects the spectacular rise in mobile-based transactions across the country in less than a decade. This has grown financial inclusion and access to banking for Indians across the country. Within five years of its launch, more than 260 million Indians had made a UPI-enabled transaction. As of 2022, UPI supports more than 350 partner banks and several third-party payment apps such as PhonePe (Walmart-owned), Google Pay and Paytm. Going forward, UPI faces a challenge to effectively enforce its upper-limit caps and maintain a neutral public data infrastructure to support multiple platforms to integrate with UPI.
It is expected that more than 500 million Indians will use digital payment solutions by 2025. UPI has started taking steps toward financial inclusion using new features and partnerships. New features include voice-enabled payments technology for more than 20 major vernacular languages across India and offering UPI for feature phones. These features are targeted to around 400 million low-income Indians in rural parts of the country.
As UPI scales at a dramatic pace, it will have to remain technologically competitive and sustain its aggressive growth rate over the coming decade. As of today, the UPI remains an open digital highway to reach millions of Indians.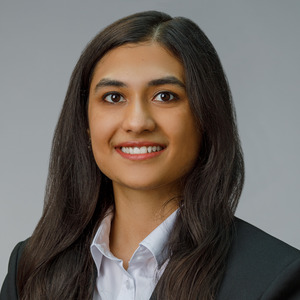 About Sharwari Pandit, MBA '23
Sharwari Pandit is a second-year 1+1 MBA student at Johnson and Cornell Tech. Before her MBA, Pandit was an in-house legal counsel with Unilever and specialized in technology laws and privacy. She holds a JD equivalent from the National Law School of India University, Bangalore.