Contribute With Purpose
Together, we support the future of business
Become an active member of our community by sharing your expertise with our students.
Volunteer Opportunities
Judge a competition.  You know a good pitch when you hear one. Provide constructive feedback and help students grow by judging a hack-a-thon, case competition, or other pitch-based event.
Be a guest speaker. Share your expertise and industry insights with our students and the broader campus community.
Participate in classroom case studies. Join companies such as Johnson & Johnson and Bristol-Myers Squibb in leading students through real-world case studies.
Join a panel.  You have unique expertise and knowledge to share.
Connect with External Relations to provide your contact information, background, and availability for consideration for future events, to volunteer, or propose your own opportunity.
Executives in Residence
IBM launched the first executive-in-residence role for the SC Johnson College of Business, giving students, faculty, and staff the opportunity to meet and interact with successful executives and facilitating university-wide speaking events.
Philanthropy
A gift to the Cornell SC Johnson College of Business is a valuable investment in the future of your industry and the global business landscape as a whole. Learn about gift opportunities and corporate investment in the Cornell SC Johnson College of Business community.
Opportunities
Explore naming
Make your name known. We offer many opportunities for you to include your company's name at student events, sponsor competitions, name campus facilities, and more.
Become a board member
Are you interested in joining a board? Our Centers & Institutes are occasionally seeking board members. While the positions are invite-only, interested professionals may express their interest to the Center director for consideration.
Make in-kind donations
Our students travel for treks, national conferences, and competitions. In-kind donations such as transportation (bus, airline tickets, frequent-flier miles), hotel space, and hotel rooms help our students compete at the highest levels.
International Collaborative Partnerships
How are you changing the world? Join us in supporting initiatives that make a positive impact for people and communities.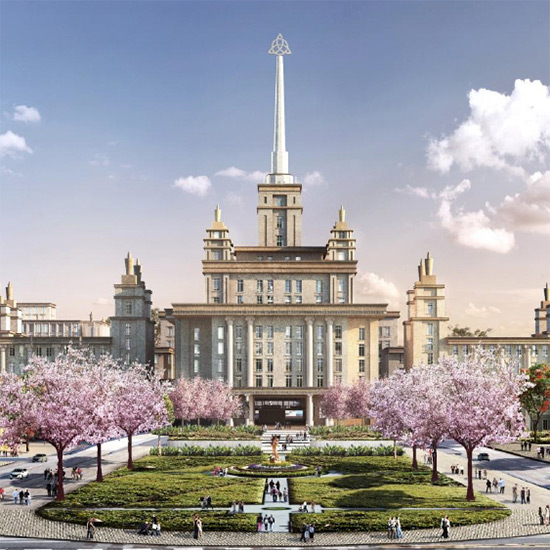 VinUniversity
Cornell is working with Vingroup to create a new world-class private university that contributes effectively to the key economic sectors of Vietnam and the global knowledge-based economy. Cornell is involved in every aspect of development from infrastructure and campus reviews, to curriculum development and faculty hiring.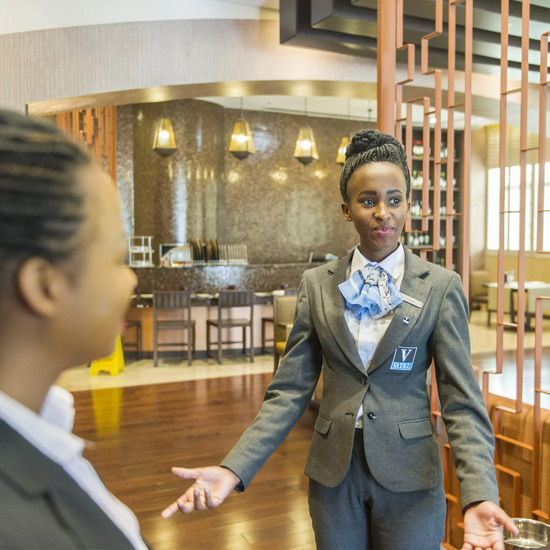 Hanga Ahazaza
The Mastercard Foundation's initiative Hanga Ahazaza, which means "creating the future" in Kinyarwanda, the official language of Rwanda, aims to provide training for 30,000 Rwandans.
In partnership with the foundation, we are providing training and educational resources in hospitality and tourism.
Cornell China Connection
For more than a century, there has been a strong connection between Cornell University and China, supporting the global exchange of ideas, talent, and community.
Engage your organization
There are many opportunities for companies and organizations to engage in multilevel engagement with the SC Johnson College of Business and across Cornell University. Contact External Relations to find out more.