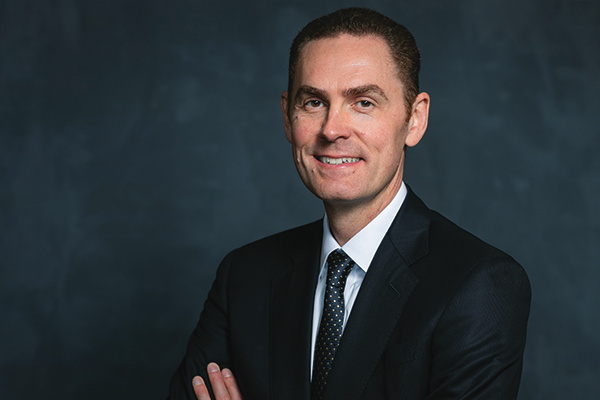 Andrew M. Davis
Associate Professor
Director of the Business Simulation Laboratory
Faculty Area
Interdisciplinary Theme
Behavioral Economics and Decision Research
Faculty Expertise
Operations Management
Behavioral Research
Supply Chain Management
Decision Making
Contact
Samuel Curtis Johnson Graduate School of Management
607.255.7469
Website
Biography
Professor Andrew Davis is an associate professor of operations, technology, and information management, and the previous director of the Business Simulation Lab, at the Johnson Graduate School of Management. His research examines supply chains and operations management, with a particular focus on procurement, contracting, bargaining, the sharing economy, and human-algorithm interactions. Because these settings require managerial input in practice, Professor Davis employs a behavioral methodology when investigating these problems. In particular, he conducts controlled laboratory experiments with human participants to investigate how behavioral factors affect decisions and outcomes. His research has been published in Management Science, Manufacturing & Service Operations Management, and Production and Operations Management. He serves as an Associate Editor for Management Science and a Senior Editor for Production & Operations Management and is a former president of the INFORMS Behavioral Operations Section.

Some of the awards that Professor Davis has received include third place in the Wickham Skinner Early Career Accomplishments Award, the Best Reviewer Award from the Production and Operations Management Society, the Best Behavioral Operations Management Working Paper from INFORMS, a finalist for the Best Public Operations Research Paper from INFORMS, the Distinguished Service Award and Meritorious Service Award from Management Science (four times), the Clifford H. Whitcomb Faculty Fellowship from the Johnson School, and Half Century Fellowship from the Johnson School. He has also been named as one of "The World's Best 40 Under 40 Business School Professors" by Poets and Quants.

Prior to joining Johnson in 2011, Professor Davis earned a BA in economics from Colgate University, an MBA from the Pennsylvania State University, and a PhD in supply chain management also from the Pennsylvania State University.
Awards and Honors
Best Behavioral Operations Working Paper (2018) INFORMS
Wickham Skinner Early Career Accomplishments Award, Honorable Mention (2018) Production and Operations Management Society
Distinguished Service Award (2018) Management Science
Best Reviewer Award (2016) Production and Operations Management Society
The World's Best 40 Under 40 Business School Professors (2015) Poets and Quants
Recent Courses
NCC 5080 - Managing Operations
NCCT 5080 - Managing Operations
NRE 5580 - PhD Seminar in Behavioral Operations
Academic Degrees
PhD Pennsylvania State University, 2011
MBA Pennsylvania State University, 2006
BA Colgate University, 2003