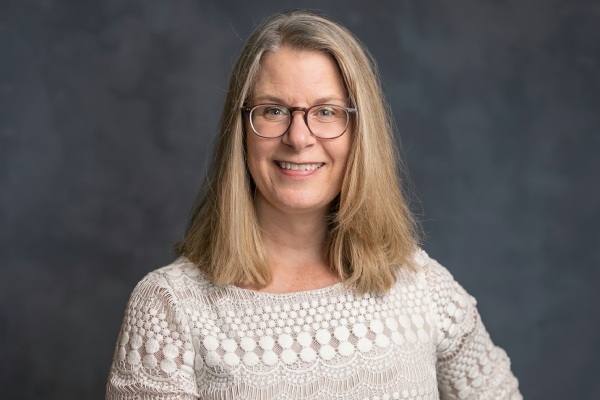 Faculty Expertise
Management Communication
Management and Organizations
Contact
Cornell Peter and Stephanie Nolan School of Hotel Administration
607.254.1510
Biography
Deirdre Gobeille Snyder is a lecturer in management communication at the S.C. Johnson College of Business. She teaches business communications courses at the Nolan School of Hotel Administration and the Johnson Graduate School of Management. Prior to Cornell, she was an associate professor at Providence College in Rhode Island where she taught courses on organizational behavior, negotiations, leading and managing, and human resources to undergraduates, graduate students, and executives.

She studies the impact of loneliness and belonging at work, team accountability, and social growth mindsets. Her work has been published in the Journal of Applied Psychology, Human Resources Management, Journal of Business Ethics, and featured at the Academy of Management annual meetings.

Dr. Snyder holds a Ph.D. in organizational behavior from the University of North Carolina-Chapel Hill and a Masters of International Business from the University of South Carolina where she focused on marketing and Spanish. Before obtaining her Ph.D., Dr. Snyder spent 15 years working in corporate communications for a variety of organizations including Cornell's Johnson School and CNN Latin America. She has lived and worked in Spain, Mexico and Argentina.
Selected Publications
Snyder, Deirdre; Stewart, Virginia; Shea, Catherine. "Hello Again: Managing Talent with Boomerang Employees"Human Resource Management. 60.2 (2021): 295-312
Stewart, Virginia; Snyder, Deirdre; Kou, Chia-Yu. "We hold ourselves accountable: A relational view of team accountability"Journal of Business Ethics. 183.3 (2023): 691-712
Snyder, Deirdre; Newman, Kevin. "Reducing consumer loneliness through brand communities"Journal of Consumer Marketing. 36.2 (2019): 337-347
Welsh, David; Ordonez, Lisa; Snyder, Deirdre; Christian, Michael. "The slippery slope: How small ethical transgressions pave the way for larger future transgressions"Journal of Applied Psychology. 100.1 (2015): 114-127
Awards and Honors
Outstanding MBA Faculty Award (2019) Providence College School of Business
Greene Family Award for Teaching Excellence (2017) Providence College School of Business
Recent Courses
HADM 1650 - Business Writing for Hospitality Professionals
NBA 5680 - Management Presentations
Academic Degrees
PhD Kenan-Flagler School of Business, University of North Carolina, Chapel Hill, 2014
MS Darla Moore School of Business, University of South Carolina, Columbia, 1996
BS State University of New York at Geneseo, 1993