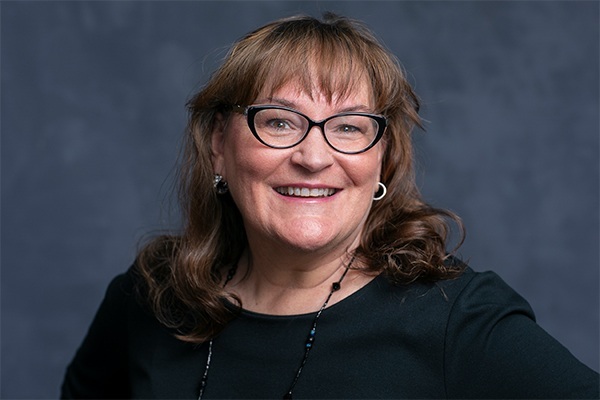 Jeanne Varney
Senior Lecturer
Deputy Area Chair for Operations, Technology, and Information Management
Faculty Area
Interdisciplinary Theme
Faculty Expertise
Asset Management
Consulting
Environmental, Energy and Resource Economics and Policy
Hospitality and Services Design, Management and Operations
Tourism
Real Estate
Sustainable Business
Sustainable Hospitality
Facilities/Engineering management
Contact
Cornell Peter and Stephanie Nolan School of Hotel Administration
607.255.0201
Biography
Jeanne Varney is a lecturer at the Cornell School of Hotel Administration. She resides in the property development and management department, where she is responsible for the curriculum in Hospitality Facilities Management, Hospitality Asset Management, Sustainable Development, and Introduction to Sustainable Hospitality. In Hospitality Facilities Management, she combines the technical facilities curriculum with a practical management perspective. In Hospitality Asset Management, she examines the broad range of issues faced by hotel ownership groups requiring asset management oversight and analyses, and how to influence results that meet ownership objectives. In Sustainable Development, she leads students through the principles, methodology, and strategic application of green hotel development and practices in an engaged learning environment. In Introduction to Sustainable Hospitality Principles, she guides students through the implementation of tactical green principles, policies and practices.

Outside Cornell, Varney is a principal with Olive Hospitality Consulting, where she provides practical sustainability solutions to businesses looking to improve the "triple bottom line" for their organizations. She has more than 20 years of real estate, operations, and sustainable hospitality experience. Prior to establishing Olive Hospitality Consulting, Varney was vice president of asset management at Host Hotels and Resorts, administering the full range of ownership responsibilities, including operational and capital expenditure budgeting, ongoing operational reviews, and long-term strategic planning for the properties. Varney previously held positions with Marriott International Corporate Headquarters and Horwath Landauer Hospitality Consulting, as well as positions with the Ritz-Carlton Hotel Company and Four Seasons Hotels and Resorts.

Outside her professional duties, Varney is an international past president for NEWH, Inc. and is a founding member of the NEWH Sustainability Committee. She is also a member of U.S. Green Building Council, Sustainable Hospitality Council, Cornell Real Estate Council, and Cornell Hotel Society. Varney holds an MBA from the George Washington University and a BS degree in hotel administration from Cornell University.
Recent Courses
HADM 6520 - Hospitality Asset Management
HADM 6522 - Hospitality Asset Management II: Financial Management and Capital Investment Strategies
HADM 6521 - Hospitality Asset Management I: Strategic and Tactical Processes
HADM 3550 - Hospitality Facilities Management
HADM 4500/HADM 6500 - Sustainable Development
Academic Degrees
MBA School of Business & Public Management, George Washington University, 1993
BS School of Hotel Administration, Cornell University, 1985