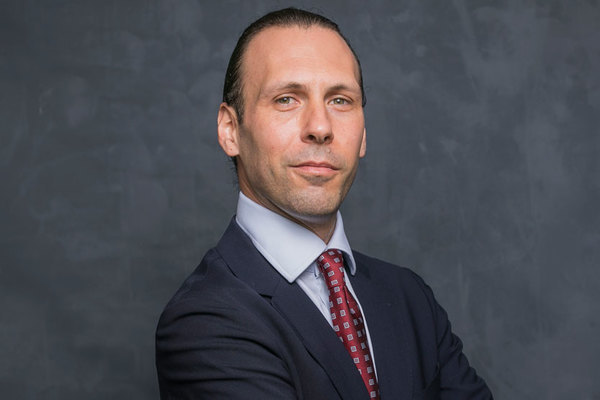 Faculty Area
Interdisciplinary Theme
Behavioral Economics and Decision Research
Faculty Expertise
Sustainable Business
Services Operations Management
Emerging Markets
Healthcare
Behavioral Research
Applied Economics
Food and Beverage Management
Contact
Cornell Peter and Stephanie Nolan School of Hotel Administration
607.255.8396
Biography
Jacob P. Chestnut is an Assistant Professor at the Cornell University School of Hotel Administration (SHA). Jacob joined the Nolan (nee SHA) faculty in July 2018, receiving his PhD in Technology and Operations Management from the Ross School of Business at the University of Michigan. Jacob holds a BA (valedictorian) and MA (summa cum laude) in Mathematics from the University of California, Berkeley.

Jacob's research falls broadly under the umbrella of socially sustainable operations. His work is informed by the observation that a firm who views social sustainability as an opportunity to innovate can sometimes "do well by doing good." In such situations, the firm endogenously adopts a more social focus while improving profits or decreasing costs, creating a win-win situation for disparate stakeholders. In this way, social outcomes improve without external impetus (e.g. government intervention) or appealing to multiple conflicting objectives (e.g. non-monetary). Jacob solves such problems using a variety of methodologies including mechanism design, stochastic dominance, experimental design, and empirical estimation. Recently, Jacob has been investigating problems related to social sustainability in agricultural value chains, with a particular focus on coffee value chains. This work forms the basis of Jacob's popular course, The Business of Coffee: From Farm to Cup.

His work has been supported by the NSF and the Bill & Melinda Gates Foundation and recognized as a best paper finalist by the College of Healthcare Operations Management of the Production and Operations Management Society (POMS). Jacob also has work published in the European Journal of Combinatorics and under review at Management Science.
Awards and Honors
Finalist Best Paper Competition, College of Healthcare Operations Management (2017) Production and Operations Management Society
Leabo Award for Excellence in Teaching (2016) Ross School of Business
Recent Courses
HADM 2011 - Hospitality Quantitative Analysis
HADM 2010 - Hospitality Quantitative Analysis
HADM 4385/HADM 6385 - The Business of Coffee: From Farm to Cup
Academic Degrees
PhD Ross School of Business, University of Michigan, 2019
MA University of California, Berkeley, 2009
BA University of California, Berkeley, 2007