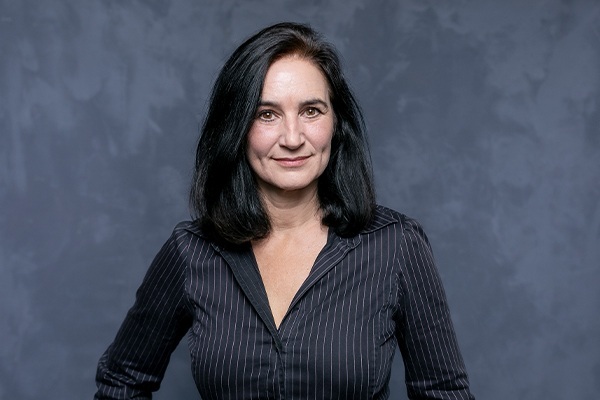 Faculty Expertise
Properties Development and Management
Real Estate
Entrepreneurship and Innovation
Contact
Cornell Peter and Stephanie Nolan School of Hotel Administration
Biography
Lisa Chervinsky is a lecturer in property development and management at the School of Hotel Administration, where she teaches courses in hotel development, planning and design. Lisa's passion for hospitality design was ignited when she was an undergraduate at The Hotel School, driving her to continue her studies and earn a Master in Architecture at the University of Illinois at Chicago, with a dream to create memorable guest experiences.

As a licensed architect and former 'Hotelie', Lisa guides students using an interdisciplinary approach. With her in-depth understanding of the business of hospitality, building expertise and creative vision, Lisa has the experience and spirit to inspire the next generation of Hotel School students and provide them with the skills to succeed in this highly competitive field.

Over the course of her 25+ year career, Lisa has developed iconic and award-winning hospitality spaces for both branded and boutique operators in the US and abroad. She has mentored countless young designers, leading teams from initial planning and concept development, through documentation and construction. Now more than ever, Lisa believes that more innovative thinking and effective working methods are critical to enable organizations to sustain both profitability and a strong work-life balance for all employees. This inspired her to found Collective Vision Design, Ltd. Her collaborative business model joins experienced professionals from various disciplines together in flexible teams, providing high-quality hospitality design with reduced overhead.

As a working mother, Lisa is passionate about promoting flexible opportunities for parents who want their careers to thrive while successfully raising children. She is an active member of the Network of Executive Women in Hospitality and the American Institute of Architects.
Recent Courses
HADM 2560 - Fundamentals of Hospitality Development and Management
HADM 2550 - Hospitality Development and Planning
HADM 4515/HADM 6515 - Hospitality Visioning and Concept Design
Academic Degrees
MArch University of Illinois, 1996
BS School of Hotel Administration, Cornell University, 1989