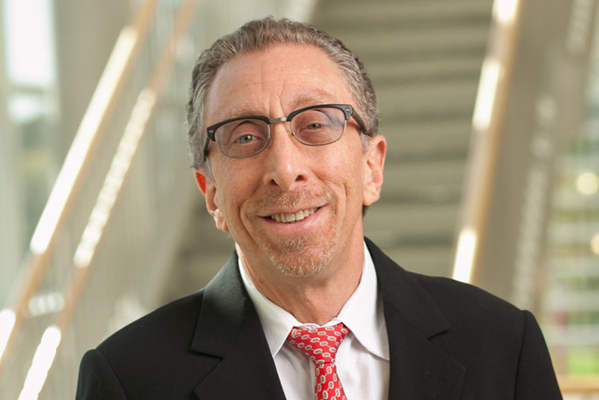 Steve Carvell
Professor
Area Chair for Finance
Academic Director of the Center for Real Estate and Finance (CREF)
Faculty Expertise
Management
Finance
Tourism
Economics
Leadership
Asset Management
Contact
Cornell Peter and Stephanie Nolan School of Hotel Administration
607.255.2606
Website
Biography
Steven A. Carvell, professor of finance in the Cornell SC Johnson College of Business, was named Cornell's first vice provost for external education strategy in 2019. He works to help the university achieve greater synergies among a range of external education programs. These include executive education, certificate, and master's degree programs, which are offered by various colleges and schools as well as eCornell. Collaborating with all of these units, Carvell will lead efforts to support and expand external education programs. In particular, his role includes aligning eCornell more closely with the academic enterprise.
Carvell joined the faculty of the School of Hotel Administration in 1986 and has taught undergraduate and graduate courses, including Advanced Corporate Finance, Capital Budgeting, Financial Strategy and Investments, and Mergers and Acquisitions. He has also been active in executive education since 1990, working with almost every major domestic and international hotel company to create custom courses for hotel executives. These companies include Hilton, Marriott, InterContinental Hotel Group, Taj Hotels, and many others. Carvell was one of the earliest contributors to eCornell and has authored eight distance-learning courses that are among most widely demanded offerings of eCornell for the past 15 years. At the Hotel School, he served as associate dean for academic affairs (2007–2016) and academic director of the Pillsbury Institute for Entrepreneurship (2013–2016). Currently he is academic director of the Center for Real Estate and Finance.
Carvell has published numerous articles in academic and professional journals and is co-author of In the Shadows of Wall Street. His work has been featured in the Wall Street Journal, New York Times, Forbes, and elsewhere. He has recently finished a major project designed to identify the determinants of hotel demand for U.S. hotels and another on economic and capital market antecedents of venture capital commitments. He is currently working on a project to disaggregate hotel room rates within urban markets and another to determine the risk-return characteristics of room rates in major U.S markets.
Carvell has worked with professional money managers in the area of applied strategy in the equity market and served as a consultant to the Presidential Commission on the 1987 stock market crash. His private sector interests include consulting on valuation and risk analysis in feasibility studies, hotel debt capacity, strategic benchmarking, and corporate and financial strategy. He serves on a number of private equity and start-up boards in health care, real estate, hospitality, and consumer goods.
He holds a Ph.D. from the State University of New York, Binghamton.
Recent Courses
HADM 7230 - Corporate Finance
HADM 6225 - Hospitality Strategic Financial Management
NCCW 5060 - Managerial Finance
NBAW 5870 - Mergers and Acquisitions
Academic Degrees
PhD Binghamton University (SUNY), 1984
MA Binghamton University (SUNY), 1981
BA SUNY New Paltz, 1979