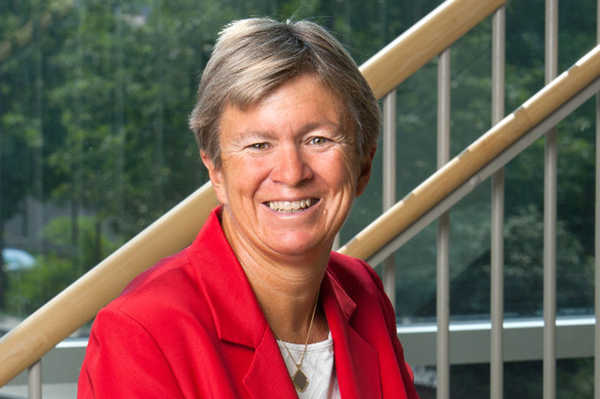 Faculty Area
Interdisciplinary Theme
Faculty Expertise
Services Operations Management
Revenue Management
Contact
Cornell Peter and Stephanie Nolan School of Hotel Administration
Website
Biography
Sheryl E. Kimes is an emeritus professor of operations management at the School of Hotel Administration. From 2005 to 2006, she served as interim dean of the school, and from 2001 to 2005, she served as the school's Richard and Monene P. Bradley Director of Graduate Studies. Kimes specializes in revenue management. She has been named the school's graduate teacher of the year three times and was awarded a Menschel Distinguished Teaching Fellowship by Cornell University in 2014.

Kimes's research and consulting interests revolve around pricing and revenue management in the restaurant, hotel, and other capacity-constrained industries. She is particularly interested in the impact of pricing and revenue management practices on customers. She has over 100 articles in leading journals, such as Interfaces, Journal of Operations Management, Journal of Service Research, Decision Sciences, and the Cornell Hospitality Quarterly. She was awarded the CHR Award for Industry Relevance in 2010, 2012 and 2014 and was given a lifetime achievement award by the Production and Operations Management Society in 2010.

Kimes has served as a consultant to many hospitality enterprises around the world, including Hyatt International, Intercontinental Hotel Group, Olo, SevenRooms, Walt Disney World Resorts, the Panama Canal, and Ticketmaster. She was given the Vanguard Award for Lifetime Achievement in Revenue Management by the Hotel Sales and Marketing Association International in 2017.


Kimes earned her doctorate in operations management in 1987 from the University of Texas at Austin.
Awards and Honors
Vanguard Award for Lifetime Achievement in Revenue Management (2017) The Hositality Sales and Marketing Association International (HSMAI)
Lifetime Achievement Award (2010) POMS Service Operations Society
Academic Degrees
PhD University of Texas, Austin, 1987
MBA New Mexico State University, 1983
MA University of Virginia, 1977
BA University of Missouri, 1975