About This Theme
Theme active: September 2020-present
The interdisciplinary themes provide a nexus for faculty collaboration across the Cornell SC Johnson College of Business, focusing on research, broad teaching and learning initiatives, and external engagement.
The Emerging Markets theme was launched on September 18, 2020, in an event convening and celebrating faculty who will work together broadly across the SC Johnson College and Cornell University to study and understand evolving economies and quality of life around the world.
November 22, 2021: Emerging Markets Research Day – Call for Papers  The EM theme, in collaboration with CICER, the Cornell China Center, the Emerging Markets Institute and the Entrepreneurship and Innovation Institute is hosting a PhD workshop research day on Monday, November 22.  The workshop will be held at Cornell's Ithaca Campus, and eminent faculty will also present. If you are interested in presenting your research, please send a half-page abstract of the paper you wish to present to Andrew Foley (ajf283@cornell.edu). Applications will be accepted through October 15, 2021.
The Emerging Markets theme  hosted the annual Global Strategy and Emerging Markets Conference last November 7-8. In 2022, the conference will be hosted by Simon Fraser University in Canada.
The Emerging Markets Speaker Series is a monthly initiative of the Emerging Markets Theme of the Cornell S.C. Johnson College of Business, which focuses on engaging students and faculty in discourse over the role of emerging markets in an increasingly connected world.
Join us on May 7, 2021, at 12:00-1:00 pm EST for a talk by TJ Wong, expert on corporate governance in emerging markets and Joseph A. DeBell Professor of Business Administration and Professor of Accounting at USC Marshall School of Business.  Register for TJ Wong's talk here.
Our third speaker, on April 2, 2021, was Claudio Ferraz, Professor and Scientific Director for Latin America, Vancouver School of Economics, at the University of British Columbia. Register for Claudio Ferraz's talk here. 
Our second speaker, on March 2, 2021, was Johanna Mair, Professor of Organization, Strategy and Leadership at the Hertie School of Governance, Codirector of the Global Innovation for Impact Lab at the Stanford Center on Philanthropy and Civil Society, and the Academic Editor of the Stanford Social Innovation Review. Listen to Joanna Mair's talk here.
Ricardo Hausmann  was our first speaker on February 5. iRafik Hariri Professor of the Practice of International Political Economy at Harvard Kennedy School, Ricardo's research focuses on growth, macroeconomic stability, international finance, and the social dimensions of development. Listen to Ricardo Hausman's talk here.
Take a look at what's in store for the rest of the series here!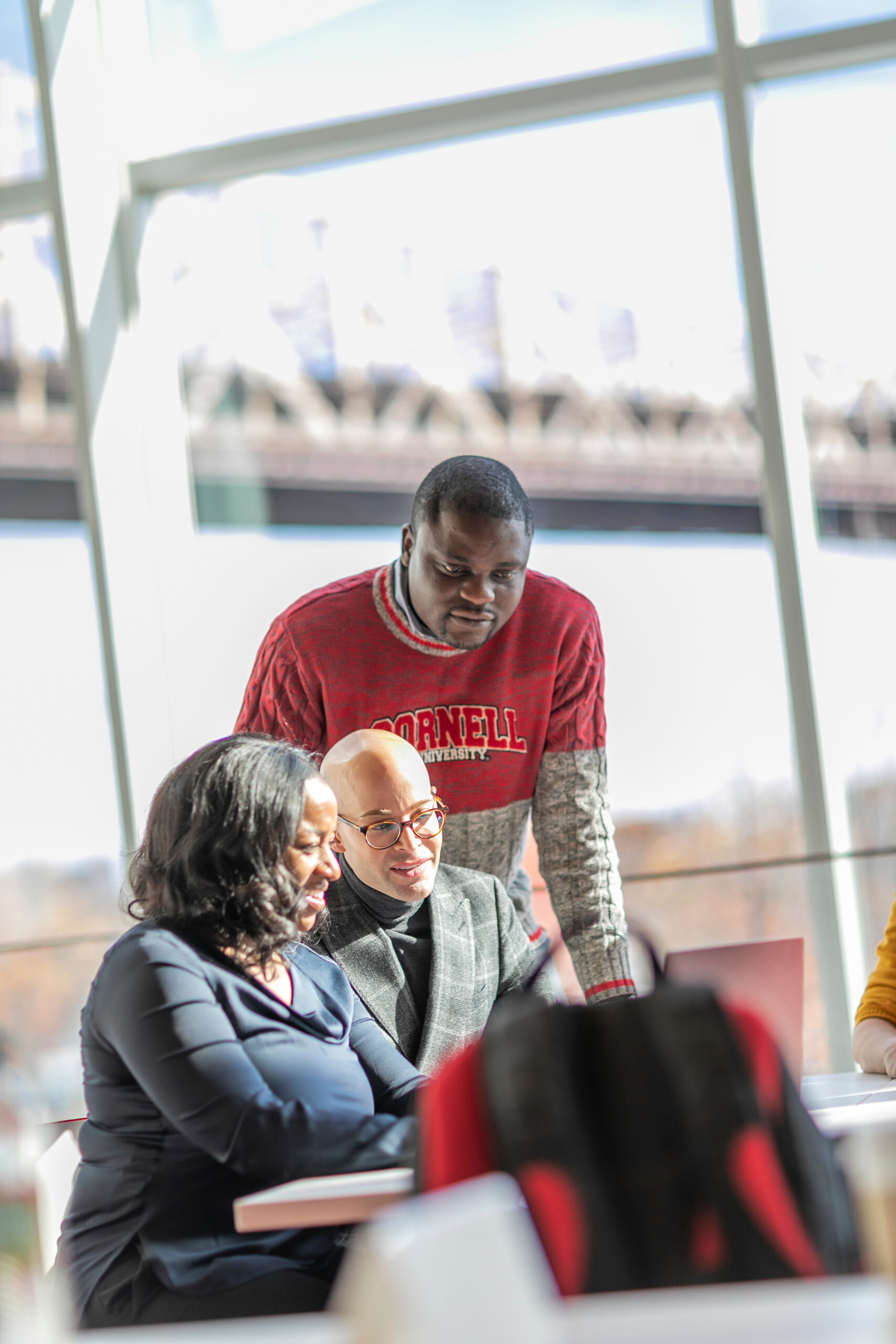 Key Areas
Emerging Markets is an interdisciplinary theme of the Cornell SC Johnson College of Business. Its vision is to collaborate for thought leadership and to create a hub of cutting-edge research, innovative teaching, and collaborative industry engagement for the study and understanding of evolving economies and quality of life around the world.
Cornell has a rigorous presence in many areas that makes us a leader in the understanding of emerging markets:
Global strategy
International business
Development
Trade and investment
Collaborative Research
Cornell SC Johnson College of Business faculty collaborate in many ways to expand understanding of emerging markets. Some recent examples include Dyson faculty members Shanjun Li and Panle Jia Barwick's paper Road Rationing Policies and Housing Markets.
Engagement
The emerging markets theme actively involves students, faculty and the community in various ways including – Thought leadership seminar series, articles/ research, conferences and more.
Education
The Emerging Markets theme supports educational opportunities, including the Emerging Markets Fellows Program for Johnson MBA students, and the Cornell Institute for China Economic Research (CICER) summer program for undergraduates in China.
Miroux Contributes to Award-Winning Investment Report
Emerging Markets Institute Faculty Fellow Anne Miroux was on the team which won AIB's Presidential Award, for her work on UNCTAD's World Investment Report (WIR). Anne served as the only woman WIR director from 2005-2009 before becoming Director of Technology and Logistics.
LEARN MORE
Emerging Markets Theme Seminar Series Began February 5, 2021
Ricardo Hausmann, Cornell PhD, currently at Harvard's Kennedy School of Government, will inaugurate the monthly Emerging Markets Theme Seminar Series, speaking from noon-1:00 pm on February 5.  Click the link below to register.
REGISTER HERE
Marquis's Book a Porchlight Finalist
Chris Marquis's book Better Business was a Finalist for the 2020 Porchlight Management and Workplace Culture Book of the Year award. In it, Marquis reports on the rise of a new corporate form –the B Corporation – whose companies put social and environmental concerns on equal footing with profit.
LEARN MORE
Senior Lecturer, Gail and Roberto Cañizares Director of the Emerging Markets Institute
Samuel C. Johnson Professor in Sustainable Global Enterprise, Samuel Curtis Johnson Graduate School of Management
Steering Committee Leadership
List of Contributors/Faculty
Learn More About This Theme
Have more questions about Emerging Markets? Click the button below to send an email.