Best Practices for Growing a Diverse Workforce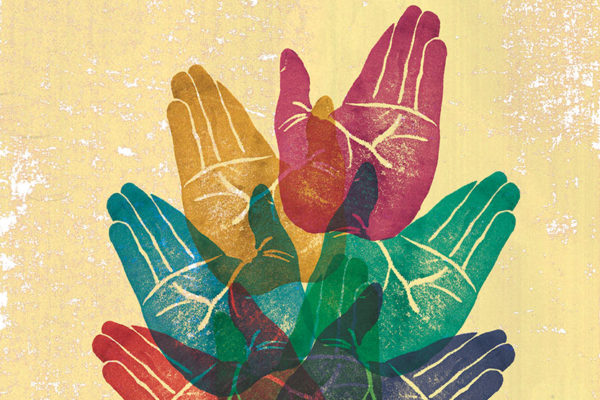 Many successful companies are genuinely ready and willing to root out bias and embrace diversity and inclusion. But how? Johnson alumni share their companies' best practices for fostering diversity.
In the past year, the news has been rife with stories that underscore worst practices for cultivating a diverse workforce. From the now-infamous Google memo to the Wall Street and Silicon Valley gender discrimination lawsuits, from the racial discrimination lawsuits against media organizations to tech company's age discrimination lawsuits and beyond, today's employees are pushing hard for change.
Many successful companies are genuinely ready and willing to root out bias and embrace diversity and inclusion. But what are the best practices for recruiting, retaining, and promoting diverse employees? What are companies deeply committed to diversity and inclusion doing that is working? We asked several alumni who are proud of their companies' commitment to diversity to tell us about approaches they see that are making a difference. Here's what they told us.
Diverse teams are a must-have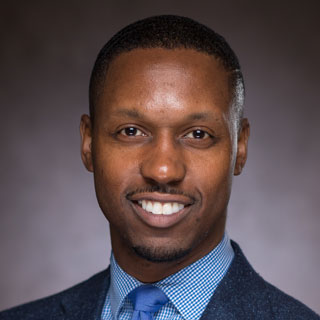 Diversity is not just nice to have, says Marques Zak, MBA '10, finance director at PepsiCo. "It's one of those must-haves to really be able to compete more effectively in the global environment that we're operating in. We touch pretty much everybody in the country and really across the world, so we want to ensure that as much as possible our workforce represents the communities in which we do business." To compete and win in new markets, Zak says, it's important to have employees who represent the same demographic as the target market – company representatives who can "speak with the consumer in a way that is authentic to them and authentic to our business," as Zak puts it.
Cultivating diverse work teams focused on developing new products and sales strategies is important to business, too. "You have to have the right people in the room to get the best work," Zak says. "We have really been focused on innovating and having the right products in the right communities. If you're in marketing working on something, [you need] to have someone in the room who can say, 'Hey look, as a black person in our culture, that would come off this way.'"
At PepsiCo, the commitment to diversity comes straight from the top, from CEO Indra Nooyi, herself a woman of color and someone who's adamant that hiring more women and more people of color is a business imperative.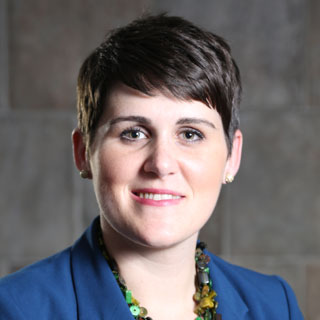 "A team of diverse individuals can produce a more complete solution to a problem (technological or otherwise) because of an ability to view a problem from a variety of angles," says Melissa Adeyanju, MBA '14,business manager, worldwide enterprise productivity sales at Microsoft, one of two companies in the S&P 100 that received a perfect score in the Calvert 2017 Diversity Report
"I work on a global team at Microsoft with field sales people located all over the world. We are made up of individuals with so many diverse backgrounds, experiences, ethnicities, and personalities. When working with customers, we can't have a fixed mindset about how we want them to approach their technology needs, because what works for one customer might not work for the next. Each person in my org brings a unique perspective to the table that drives a new way of approaching a problem and evaluating a solution. This diversity of experiences and thought helps us drive the best experience for each customer we work with."
"Microsoft's culture encourages collaboration, teaming, and innovation," adds Adeyanju. "I am always amazed at how smart, talented, and motivated the Microsoft employees are and how willing people are to work together. I feel incredibly lucky that I get to be part of this environment."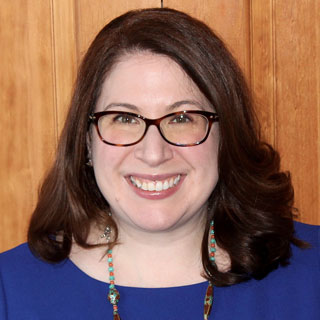 "Diverse teams result in more innovation and smarter decision-making – encouraging more ideas and challenging assumptions," notes Kate Chevarley Vong, MBA '11, MILR '11, director of human resources focused on enterprise leadership development at American Express."Diverse perspectives also directly benefit innovation and new product development."
A diverse workforce is good for the bottom line, too. Research by McKinsey ("Diversity Matters," published Feb. 2, 2015) shows that companies in the top quartile for racial and ethnic diversity are 35 percent more likely to have financial returns above their respective national industry medians. Companies in the top quartile for gender diversity are 15 percent more likely to have financial returns above their respective national industry medians. And companies in the bottom quartile both for gender and for ethnicity and race are statistically less likely to achieve above-average financial returns than the average companies in the data set.
Recruiting: Actively seek out diverse employees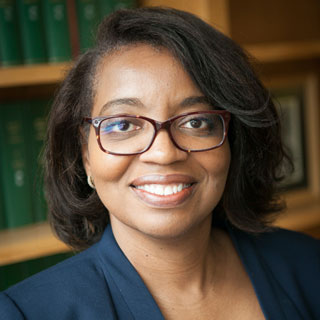 Building a diverse workforce begins with actively seeking out diverse job candidates – and one of the best ways to do that is through the organizations that represent and promote them. Diversity organizations (see sidebar, Hire for Diversity) host annual conferences, typically in the fall, that offer opportunities for job candidates and recruiters to connect. "The companies that sponsor and actively recruit for diverse hires at these events are showing a commitment to recruiting and developing a diverse workforce," says Cynthia Saunders-Cheatham, executive director of Johnson's Career Management Center. "Many Johnson students attend these diversity conferences for the recruiting opportunities."
If you're seeking diverse MBA candidates, early engagement is key, says Saunders-Cheatham, because companies compete for a limited pool of qualified, diverse applicants. Between the diversity organizations and the brand camps targeting underrepresented minority (URM) and LGBTQ students offered by consumer product group companies, "many diverse candidates have internship offers before they take their first MBA classes," she says.
Retaining: Create an environment that makes new hires want to stay
Successfully attracting diverse employees to your company is just the first step in building a diverse workforce. Cultivating a culture that makes diverse employees feel valued and respected is also key.
Family-friendly policies can speak volumes about how a company views its employees. Both Microsoft and American Express offer new parents 20 weeks of paid parental leave – a policy both Adeyanju and Vong fully appreciate.
"I became a new parent last year and the ability to stay home with my daughter for 20 weeks was a tremendous benefit that most of my friends didn't get at other companies," says Adeyanju. "That made me feel valued and supported by the organization." She cites several other ways Microsoft supports parents, including the ability to work from home; in-home back-up childcare, "a resource I used when my daughter wasn't feeling well"; and flexible scheduling. "I have ownership over my schedule," says Adeyanju, "meaning I can make daytime doctor's appointments or run errands."
"As a new mom, I really appreciate having 20 weeks of paid parental leave (in addition to six to eight weeks of paid medically-necessary leave) to help me balance work with family at a very important time in my life," says Vong, who used the benefit last year, when her daughter was born. "Both moms and dads are eligible for this benefit at American Express," she adds.
PepsiCo takes family life seriously, too, says Zak. "If you need to leave at 3 pm to coach your child's soccer game, that's fine," he says. "I know a woman who is taking ice skating lessons on Monday afternoons. As long as the work is getting done, it's not a culture of micro-management and face time."
Building flexibility into your work culture in other ways makes sense, too.For many people, it's no small thing to be able to dress casually if they don't have any meetings. "Dress for your Day" is clearly a policy that PepsiCo employees value, says Zak.
Employee resource groups (ERGs) actively support the well-being and career aspirations of members of specific affinity groups in many companies. PepsiCo, for example, has Mosaic for African-Americans; Adelante for Latinos; Valor for military veterans; and the Women's Inclusion Network (WIN) for women, says Zak. "And they are doing really great things," he says.
Recently, for example, WIN hosted a "reverse panel" series that Zak says is "just brilliant."
"Instead of having women on the panels speaking about how they battled adversity, they actually have men sit on the panels and talk about how they have either empowered women on their team … or times when they didn't empower women," relates Zak. "Just having men be the voice of: 'How can we ensure that women are getting a fair shot at different opportunities and leadership opportunities across the organization?' – that is really powerful. And it's something that I think has really made a difference in our organization."
Recognizing the importance of attracting and involving allies from outside their own specific demographic, PepsiCo's Mosaic ERG at Frito-Lay brings in high-profile speakers for its huge, annual Martin Luther King Jr. event. Past speakers include Coretta Scott King; Vernon Jordan Jr.; Carla Harris, vice chairman at Morgan Stanley; and John Legend singer, songwriter, musician and actor. Mosaic's leaders reach out to the full Frito Lay family and invite them to participate in this big event. And they get a great response. "While most of the people running the organization are of African descent or from the diaspora, you'll have white people, you'll have Hispanic people, you'll have Asian people helping out with the event," says Zak. "Because they believe in the vision of what Martin Luther King Jr. stood for."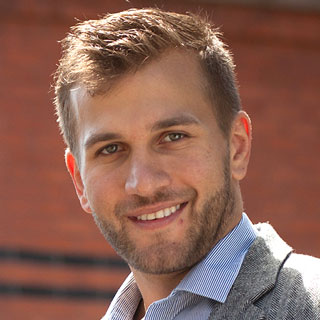 At Land O'Lakes, company leaders share their experiences and perspectives at Lunch and Learn events hosted by ERGs. Pride Alliance, an advocacy group for LGBTQ employees, hosted "panels of four or five company leaders who came together to talk about their coming-out journey and all the different representations of what that was like," says Brennan Duty, MBA '15, associate marketing manager at Land O'Lakes in Minneapolis and the company's Pride Alliance co-lead. "We had a transgender woman talk about coming out to her kids and how that process went. We also brought in a theology professor from the local university who has taught Comparative Studies on LGBTQ issues."
Senior managers and leaders at Land O'Lakes who speak frequently and openly about being gay are helping to "break down barriers and start conversations about difficult things to discuss," says Duty. "Our CMO once said that not hiding his lifestyle allowed him to be better throughout his career because he was genuine about his feelings and understanding of the issues facing people who are a part of minority groups."
Other employee resource groups at Land O'Lakes have sponsored difficult conversations. For example, "A Muslim woman came in to talk to us about why Islam is completely counter-ethical to Jihadism versus how it is portrayed in western media," says Duty.
Do such exchanges make a difference? "Absolutely, yes!" says Duty. "In my experience, people are becoming more aware, more sensitive, and more transparent about how behaviors may or may not affect individuals from other communities they are not a part of. In just the two and a half years that I've been here, I see a difference." The year-on-year growth in attendance at Pride Alliance events has increased 19 percent, he adds, and the majority of Pride Alliance members are actually allies.
Company leaders can make a big difference by encouraging direct reports to participate in ERGs. "I've just held extensive 30-minute interviews with each of our 35 members about how their manager approaches their participation in ERGs," says Duty, "and I was very surprised that a lot of managers were not only supporters, but they made sure that their employees had time to participate."
Company training programs that draw people out and stimulate candid (but respectful) exchanges can also help people appreciate other points of view and work to foster understanding. Microsoft Dialogue Across Differences is a case in point.
"Last year, Microsoft launched a new training program called Dialogue across Differences," says Adeyanju. "It provides employees the opportunity to examine and understand unconscious biases that shape their communication style, decision making, and the behaviors that manifest. It was one of the most powerful, open conversations about diversity, inclusion, and unconscious bias that I have had at work. We were encouraged to not be politically correct and to challenge assumptions, but also to pay attention to the things that triggered us and to be willing to talk about that. In that course, I had open, unfiltered dialogues with colleagues on everything from creating inclusive environments for LGBTQ individuals to being a woman on a male-dominated team."
Promoting: Bring diversity to every layer of management
Overwhelmingly, the majority of top management and executive leadership in the U.S. continues to be white and male. Fortune magazine reported in 2016 that there have been only 15 black CEOs in the history of the Fortune 500; five were currently in the role. Ursula Burns, CEO of Xerox 2009-16, was the first and only black woman to lead a Fortune 500 firm. In 2017, only 6.4 percent of Fortune 500 companies were led by 32 woman CEOs – and that's a record high.
American Express is one of the outliers in terms of actively and successfully attracting, retaining, and promoting diversity. Kenneth Chenault, the third black CEO of a Fortune 500 company, has been at the helm since 2001 and will retire in February. Women comprise over 50 percent of the company's global workforce and more than 30 percent of senior executives, and 46 percent of senior management is diverse. "We have scored 100 percent on the U.S. Human Rights Campaign index annually since 2004," says Vong. "Sixteen employee networks with nearly 100 chapters globally bring together employees with shared backgrounds. Three executive employee networks support Black, Hispanic and female executive leaders."
In 2010, American Express launched its Women in the Pipeline and at the Top (WIPAT) initiative to create opportunities for women and help them advance to the highest levels of the company, says Vong. "We used a three-part approach: corporate gender intelligence training, pathways to sponsorship (training to foster career advancement and retention), and a focus on building an American Express global women's community." WIPAT has since been renamed Women Rising at American Express, which continues to support these goals.
Sponsorships are working at American Express, and managers and leaders at every level can play crucial roles as mentors and sponsors who help to groom promising, talented, diverse employees for leadership positions.
Mentorships can help to advance careers in myriad ways.
One of the things Vong values in mentoring relationships, she says, is learning "how to craft and tailor my messages to various audiences in order to gain traction for major projects and initiatives. Wonderful leaders havechallenged me to take my analysis and recommendations to the next level and I've been able to learn how to influence various stakeholders and move things forward from their examples."
Adeyanju counts on mentors to help her find the right career opportunities, to learn about new parts of the business and to get a different perspective on work frustrations – like seeing the upside in a decision that didn't go in her favor. One mentor, whom she connected with through an internal Microsoft program designed to connect rising talent with senior leaders, helped her to "rethink how we approached our monthly CEO business review from purely a performance update to an insights-driven discussion."
It's important to identify and connect with the right mentors. "I have never approached someone and asked them to be my mentor because I think finding the right organic fit is important in mentoring relationships," says Adeyanju, who has developed mentors at Microsoft, at Johnson, and in industry through her Cornell network. "My best mentors are people that I knew I could learn from and who were simply willing to share their ideas and their time with me."
Cultivate mentor relationships with senior managers whose career path you aim to emulate. "My closest mentor is actually my former boss," says Duty. "Our standing monthly lunch gives me a great opportunity to continue to learn from him and get perspective on things I'm doing in my career as well as for Pride Alliance."
"One thing I've worked on is continuing to network and get to know senior-level people," says Zak, "and tell them my story and what I want to do. That has helped me focus on being clear in what I want out of my career."
Zak's mentor, a senior director of finance at PepsiCo, is also the person who first interviewed him in 2009. Zak saw in him someone whose career he wanted to emulate, so he made a point of staying in touch. And as his own career developed along similar lines, the mentorship developed organically. Zak reached out to ask him for his thoughts about an innovation Zak was considering. Later, he contacted him for advice about moving away from headquarters to take on a regional role. "That relationship has continued to develop," says Zak. "I lean on him when I need advice." Knowing of their close relationship, leaders at PepsiCo approached Zak's mentor about a new role and asked him to talk with Zak to see whether he might be interested in it.
Managers who are rising through the ranks can help new hires become more successful in their own careers by becoming mentors themselves and sharing key information learned over the years.
"All the people I brought in through diverse recruiting – my name and reputation are attached to them; I want to make sure that they are doing well," says Zak. "I know when I was coming up through the organization, I got bits and pieces of information from different managers, but never really a holistic view of how to rise to a new level, get more exposure in the organization, get promoted. So I literally hosted a call with everyone we've brought into the organization over the last six years to talk through this information."
Zak also let his recruits know that he and other senior directors of color are available as a resource to help them with their careers. "So I have people who contact me all the time to talk through things, whether it's, 'hey, should I take this role?' or 'What do you know about this manager?' I wanted to make sure to share these nuggets and key things I've learned over the years," he says.
---
Hire for Diversity
You can connect with diverse, talented job candidates through diversity organizations that represent and promote them, such as these:
Management Leadership for Tomorrow offers leadership skills, coaching, and connections to African Americans, Latinos and Native Americans.
The Consortium is an alliance of leading graduate schools of business and business organizations committed to boosting the representation of African Americans, Hispanic Americans, and Native Americans in business schools and in leadership positions in corporations, nonprofits, government, and entrepreneurship.
The National Black MBA Association creates educational opportunities and economic growth for Black professionals.
Johnson's Career Management Center sends advisors to the fall MBA diversity conferences these organizations offer and many MBA students also attend, says Cynthia Saunders-Cheatham, executive director of Johnson's Career Management Center.
In addition, Johnson actively partners with Management Leadership for Tomorrow, the Consortium, Forté, and Reaching Out MBA, and participates in the fellowship programs that Consortium, Forté, and Reaching Out MBA sponsor.