Elizabeth Blau, MS '97, awarded 2017 MMH Outstanding Alumna of the Year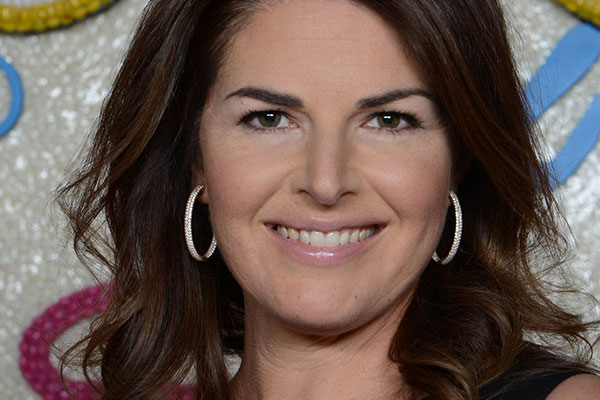 After reviewing alumni nominations on a range of criteria, the MMH award committee has selected Elizabeth Blau, MS '97 to receive the 2017 Cornell MMH Outstanding Alumna of the Year award, presented by the School of Hotel Administration and the Office of Alumni Affairs and Development.
Blau is the founder and CEO of restaurant development company Blau + Associates, and is widely credited with transforming Las Vegas into the world-class culinary destination it is today. Blau will receive the award at the annual Cornell MMH Reception on Sunday, November 12, in New York City.
"We are thrilled to honor Elizabeth as the 2017 Cornell MMH Outstanding Alumna of the Year. She is an exemplary graduate of the Hotel School's master's program—an alumna who is making an imprint on the industry and passionate about helping our graduates launch their career paths," said Kate Walsh, dean and E. M. Statler Professor at SHA.
Blau began her career alongside famed restaurateur Sirio Maccioni. As Maccioni expanded the Le Cirque brand to Las Vegas, Blau caught the attention of resort developer Steve Wynn. She soon took over as vice president of restaurant development for Wynn's Mirage Resorts, where she innovated food and beverage options at The Bellagio by bringing award-winning chefs into Las Vegas' flourishing dining scene. In the early 2000s, Blau was named executive vice president of restaurant development and marketing for Wynn's next project, Wynn Las Vegas.
In 2002, Blau used her extensive experience in the restaurant industry to found Blau + Associates, a firm dedicated to creating world-class hospitality experiences. The company quickly became a leader in restaurant development, with clients that include New York's Rainbow Room, Montage Resorts, NetJets, Celebrity Cruises, and Viceroy Hotels and Resorts, among many others.
Blau's awards and accolades in the restaurant industry are numerous, and she is dedicated to serving both her industry and her community. She has appeared as a judge on Food Network's Iron Chef America, is an annual judge for Hotel Magazine's best restaurants, and has been featured on the Travel Channel and the Martha Stewart Show. She was one of three investors on the third season of CNBC's Restaurant Startup alongside Tim Love and Joe Bastianich, and is a member of OpenTable's advisory board.
Blau passionately supports local organizations, including Communities in Schools and Three Square food bank, where she serves as the Culinary Council Chair to help eliminate hunger in southern Nevada. She serves as a trustee for the Culinary Institute of America, where she chairs the Education Policy committee, and also serves on the Global Advisory Board at the University of Nevada, Las Vegas. Blau makes a point to return to the Hotel School regularly to share her industry experiences with the next generation of Hotelies. She has been part of the Dean's Leadership Series and Hotel Ezra Cornell, and is participating in the 2017 Dean's Distinguished Lecture Series, speaking on Friday, November 10.