Noteworthy: CEOWORLD ranks Hotel School No. 1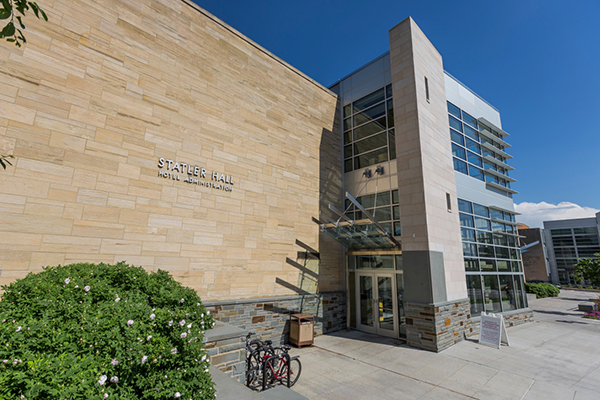 For the second year in a row, Cornell University's School of Hotel Administration has been ranked No. 1 in the world for hospitality and hotel management by CEOWORLD magazine.
"The industry finds our students to be extremely well prepared, intellectually strong, emotionally intelligent and excellent communicators," said Kate Walsh, MPS '90, the Hotel School's Dean and E.M. Statler Professor. "In short, these emerging leaders are a cut above graduates from other hospitality programs and more general business programs."
Cornell earned a score of 98.7 out of a possible 100, beating out the University of Central Florida's Rosen College of Hospitality Management for the top spot. The William F. Harrah College of Hospitality at the University of Nevada in Las Vegas ranked No. 3.
The ranking was based on six major indicators of quality and reputation:
global influence
recruiter feedback
job placement rate
admission eligibility
specialization
academic reputation
More than 107 colleges and universities were analyzed during the magazine's data collection process. Survey data was collected from 42,000 individuals, including students, industry recruiters, hotel professionals, and hotel executives in 52 countries.
The Hotel School is the second school in the Cornell SC College of Business to be recognized for excellence this year. The Charles H. Dyson School of Applied Economics and Management received high marks from U.S. News & World Report earlier this year for its undergraduate business program, moving up two spots to number 7.
Read more from the Cornell Chronicle to learn more about CEOWORLD magazine's 2017 rankings, or view the full list in CEOWORLD magazine.