Top 5 reasons we're thankful for the Hotel School
By Nicole Kim '19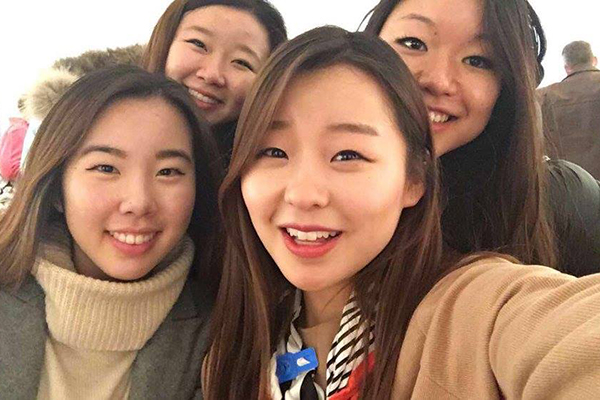 In the spirit of Thanksgiving, I recently talked to students about why they're thankful for the Hotel School. Here are their heartwarming, pumpkin-spiced-latte-thought-inducing responses… along with some of my own!
1. A+ education & faculty who care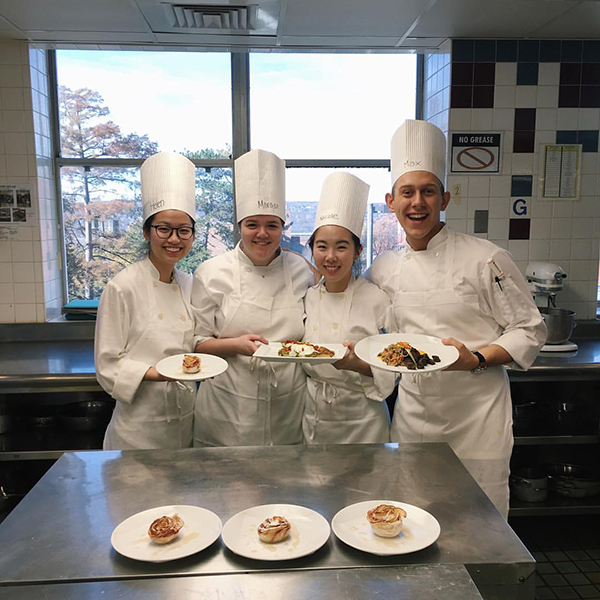 The Hotel School wouldn't be the Hotel School if it weren't for its iconic Hotelie classes—Wines, Restaurant Management, Culinary, even the infamous Business Computing Excel course. The education you will receive at the Hotel School is truly one-of-a-kind. And to top it all off, the courses are taught by such remarkable and knowledgeable faculty who are quite literally the experts in their given fields (you'll easily take several classes where the textbooks were written by your professors). Not only do our professors provide us with invaluable knowledge about their respective subject areas, but they also truly take the time to get to know us as their students.
2. Ride or die friends
As cliché as it may sound, I know I am not alone when I say that I have truly met my lifelong friends here at the Hotel School. How often do you find people who are as down to earth as they are passionate about food and wine pairings, or real estate finance, as you are? The network of friends you cultivate both in and outside the Hotel School will last you a lifetime!
3. Free food. Need I say more?
One of my all-time favorite perks of being a Hotelie would definitely have to be the opportunities for free food. Whether it is through networking events, receptions, food testing simulations, or banquets, there are constant outlets for (not only networking) but also getting your hands on delicious finger foods. You will never go hungry as a Hotelie!
4. The Hotelie network
Let me be the first to tell you that the Hotelie network is R-E-A-L. Looking back on it now, every internship and job opportunity I have had was through the connections of the Hotelie network in one way or another. On top of that, I have yet to have had an internship where I did not meet at least three or four Hotelie alums. There's immense comfort in knowing that the students who sit across from you in class may very well be your business partners and industry disrupters in the future.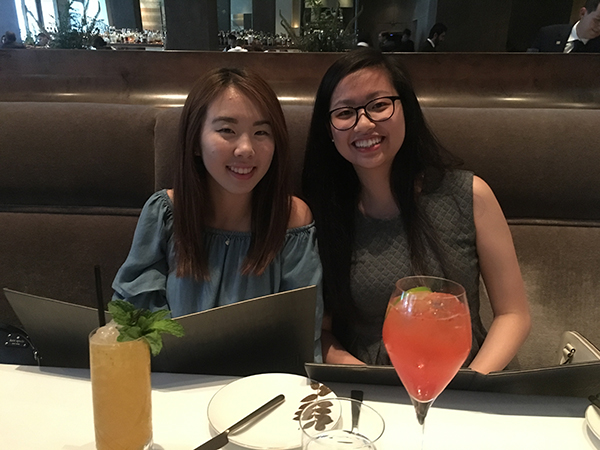 5. Invaluable life & people skills
Nowhere else on this earth will you find such a dynamic community of students as close knit as they are passionate about what they're learning in the classrooms. As a Hotelie, you are constantly interacting with people—colleagues, peers, faculty, and recruiters. It is no surprise that we develop and hone amazing people skills that will last us beyond the time we graduate and enter the professional working world. We are taught emotional, physical, and mental professionalism from day one, and I cannot express how grateful I am to have experienced the growth I have as a student, daughter, sister, friend, roommate, and individual.
So before everyone starts heading home for the holidays to spend time with friends and family, let's all take a moment to give thanks to the Hotel School and all that it has done for us over the last semester or last few years.
Happy Thanksgiving, everyone!

---
About Nicole Kim '19
Nicole Kim is a junior in the Hotel School and is from New Jersey. She went to a vocational high school, where she studied culinary arts and hospitality administration. Nicole is a Business Computing and Dean's Distinguished Lecture Series TA, as well as a hostess at Taverna Banfi. Her interests are at the intersection of hospitality and tech, and she's passionate about food and people!