7 tips for surviving winter in Ithaca (from 2 Texans!)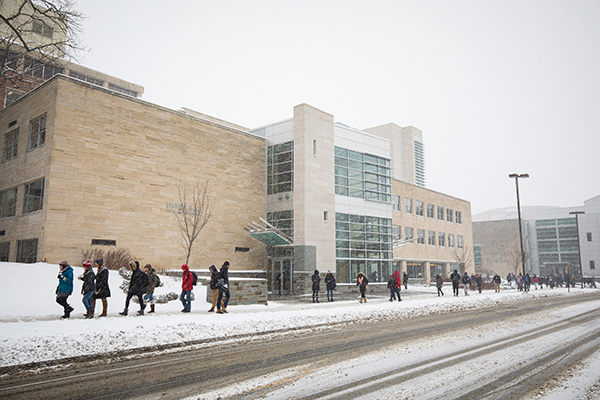 By Kayti Stanley '18 and Ryan Cowell '18
Let's face it: Ithaca winters get a bad rep. The gray skies and monotony of walking to class in snow can leave anyone feeling down. No one was as unprepared for this lifestyle as we were upon matriculating at Cornell. To help you learn to love (or at least tolerate) the Ithaca winters, we're sharing our 7 tips for surviving the coldest months on campus!
1. Never leave home without a hat and gloves
The key to staying warm on your walk to class? Bundle up! A warm winter coat is great, but a hat and gloves are true game changers.
*Bonus Tip*

If you're coming to Cornell from a warm climate, we recommend buying these must have items in New York. The coats we originally brought from Texas just don't compare to what you can buy in a truly cold place.
2. Attend fun winter festivities on the Commons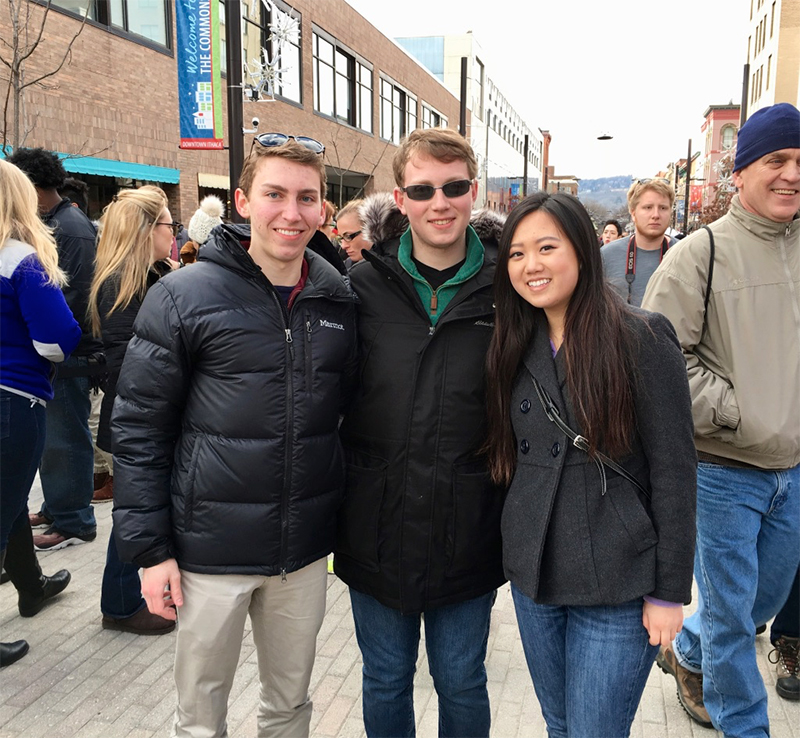 Every year, the Commons hosts an Ice Festival and Chili Cook-Off. Grab a few friends and your free bus pass and venture downtown to enjoy the activities! Nothing warms you up like a nice bowl of chili, and where better to sample Ithaca's best than at the Chili Cook-Off? Equally as fun is the annual Ice Festival, where the nation's finest ice carvers come together to create breathtaking ice sculptures!
3. Warm up in Willard Straight Hall with free hot chocolate
By the time winter comes around you've probably figured out that the Willard Straight Hall Resource Center offers free popcorn daily. But what you have yet to discover is that in the cold months they also dish up fantastic hot chocolate! Grab a cup on your way to class, that way your drink doubles as a hand warmer.
4. Cheer on Big Red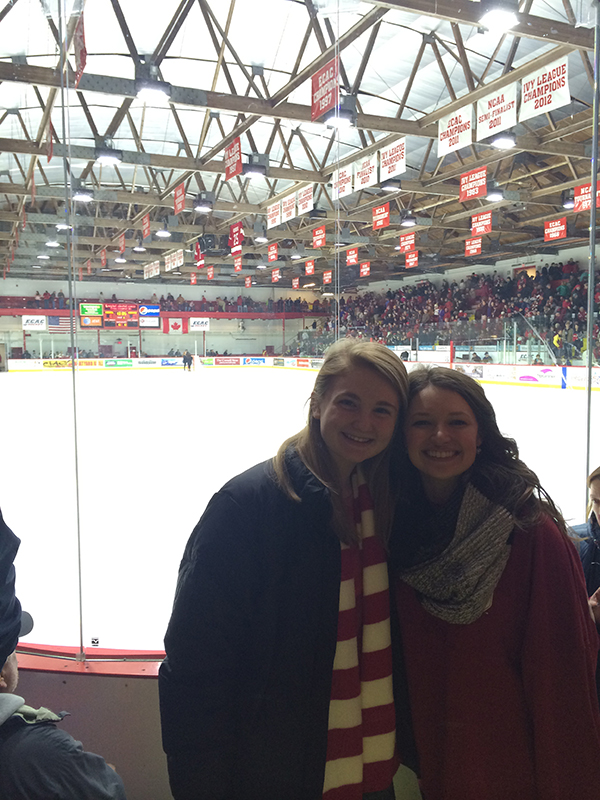 Nothing says winter in Ithaca like ice hockey! Participate in a time-honored Cornell tradition by attending the Cornell vs Harvard game, or become a member of the Lynah Faithful by buying season tickets. The 2017–2018 men's team has a 22 win, 3 loss, 2 tie record, and the women's team has a 19 win, 7 loss, 3 tie.
*Bonus Tip*

Sit in Section A, right below the band. We guarantee their rowdy cheers and spirited tunes will keep you laughing all night long.
5. Visit the Herbert F. Johnson Museum of Art
Take a break from trekking through the snow and visit the Johnson Art Museum! Open Tuesday through Sunday and located right on the Arts Quad, this is the best place to unleash your inner art critic. Our favorite exhibit at the museum? The Asian art! It is one of the finest, with a collection of ceramics spanning five thousand years! It's also located on the fifth floor, which arguably boasts the best view of Cayuga Lake in Ithaca.
6. Try a new restaurant
Did you know that Ithaca has more restaurants per capita than New York City? Four years truly isn't enough to experience them all, but get a head start during winter by venturing to somewhere new. Gorgers on the Commons has some of the most creative tacos in Ithaca, with toppings like blueberry chipotle BBQ sauce!
7. Visit Greek Peak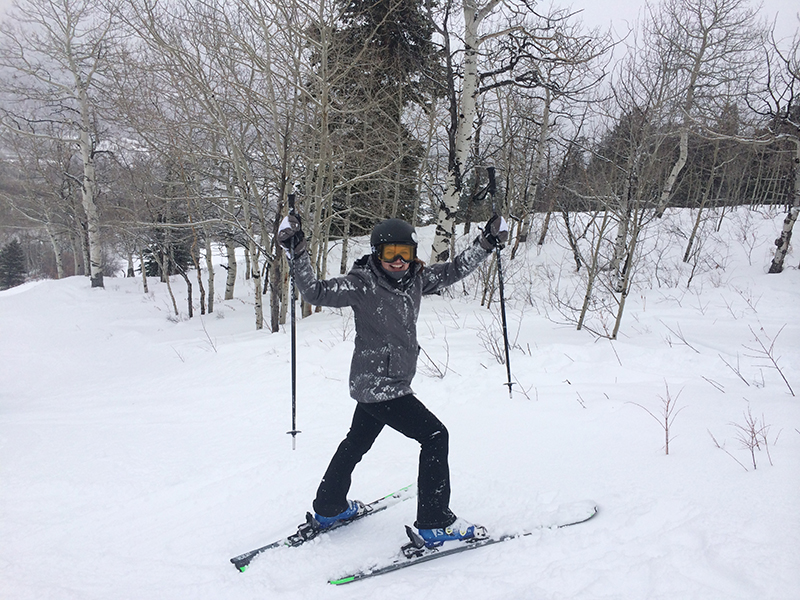 Did you know that there's a ski mountain located just half an hour from campus? Take advantage of college discount night on Wednesdays and head over to Greek Peak for a fun day of skiing, snowboarding, or tubing!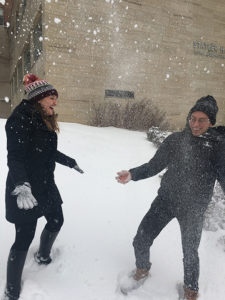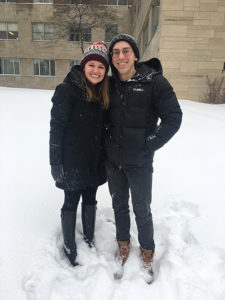 Through snow storms and freezing temperatures, we've enjoyed (almost) every minute of our Ithaca winters! Follow our trips and you too will thrive through the chilly months.

---
About Kayti Stanley '18

Originally from Houston, Texas, Kayti is a senior in the Nolan School of Hotel Administration concentrating in information science. While at Cornell, Kayti has worked as a university tour guide, teaching assistant, and tutor. She's been involved in organizations like the Nolan School Ambassadors, the Student Activities Funding Committee, and the Rawlings Cornell Presidential Research Scholars Program. During her senior year, Kayti has had the pleasure of serving as the student assistant to the dean of the Nolan School. Kayti is looking forward to returning to Texas upon graduation to work as a business analyst for Deloitte's Strategy & Operations Group.
About Ryan Cowell '18

Hailing from Houston, Texas, Ryan is a senior in the Nolan School of Hotel Administration concentrating in marketing. Coming to Cornell as an external transfer student in the fall of his sophomore year, he quickly became involved with the Nolan School Ambassadors and the American Hotel & Lodging Association-Cornell Chapter. Ryan has served as a course assistant for Distinguished Lectures in Hospitality and Hospitality Development & Planning, and he is also a student employee at Taverna Banfi in The Statler Hotel. Upon graduation, Ryan will join American Express in New York City as a marketing analyst.