Timothy Hentschel '01 named Cornell Hospitality Innovator for 2018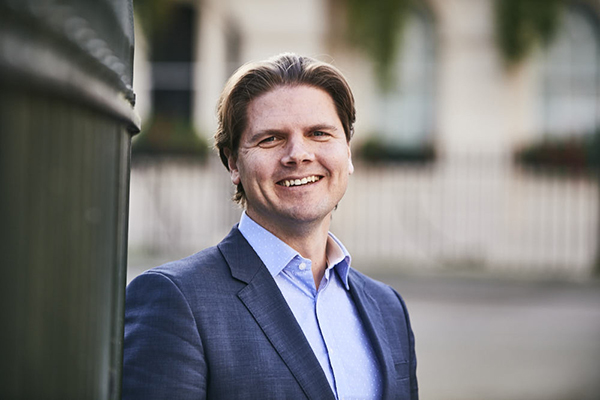 Timothy Hentschel '01, cofounder and CEO of HotelPlanner, the world's largest online group travel provider, has been named the recipient of the 2018 Cornell Hospitality Innovator Award, an honor given annually by the Leland C. and Mary M. Pillsbury Institute for Hospitality Entrepreneurship at the Cornell University Nolan School of Hotel Administration. Hentschel will receive the award at the 10th annual Cornell Hospitality Icon and Innovator Awards gala, Tuesday, June 5, at the Pierre Hotel in New York City.
HotelPlanner was established in 2003 by Hentschel and his business partner, John Prince, a software engineer and COO. HotelPlanner was an early leader in providing online resources for group travel, becoming a mainstay for group event planners and hotel partners alike. "The world-class teaching and creative minds at the Hotel School inspired me to pursue a career rooted in entrepreneurship and hospitality and provided me with the tools for success," said Hentschel. "Surrounding myself with supportive, smart, and successful role models helped forge my drive to build a company."
Today, HotelPlanner provides group travel technology expertise to over 4.2 million group event planners while servicing $7 billion in group hotel booking requests in 2017 and an expected $10 billion in 2018. The company has U.S. headquarters in West Palm Beach, Fla., European headquarters in London, and additional offices in Hong Kong and Las Vegas.
With its inception in 2009, the Cornell Hospitality Icon and Innovator Awards became the largest event on the Hotel School's calendar, attracting more than 600 influential leaders and innovators in the hospitality and travel industries from more than a dozen countries each year. The event is a key fundraiser for the Hotel School's annual fund, which provides critical need-based scholarships for students.
For details about the 10th Annual Cornell Icon and Innovator Awards, please visit the event webpage or contact Meg Keilbach (mhb7@cornell.edu).