A Sense of Place at The 93rd Hotel Ezra Cornell

Students and guests wrapped up a successful 93rd Hotel Ezra Cornell (HEC) weekend in March. The three-day, student-run business conference brings together hospitality industry leaders and Cornell community members to discuss upcoming hospitality trends for the following year. The HEC conference allows students to immerse themselves in leadership roles ranging from food and beverage management to program directing while also enjoying the educational and networking opportunities presented throughout the weekend. Conference guests enjoy a weekend of catching up and education while enjoying custom-crafted cocktails and specially selected cuisine. It's a weekend that always ends too quickly.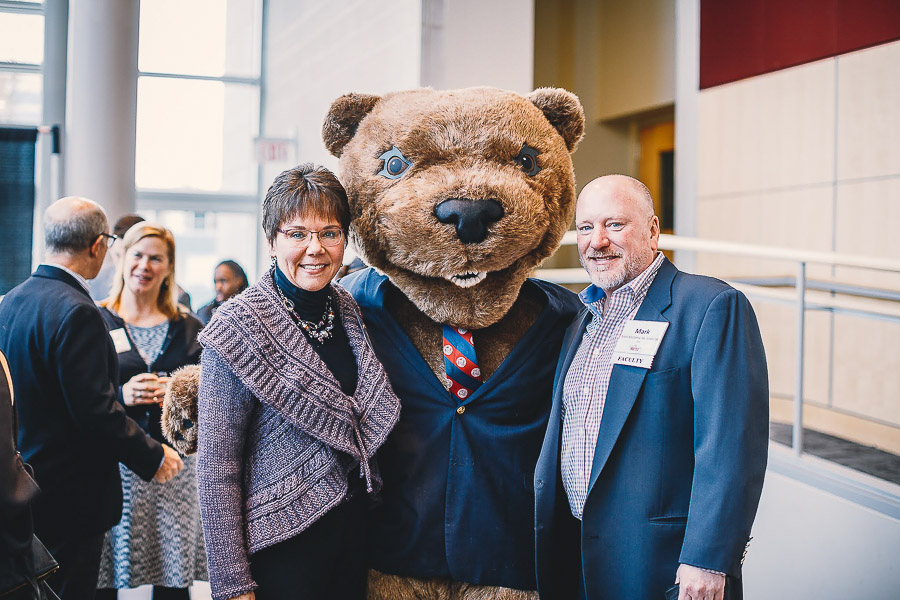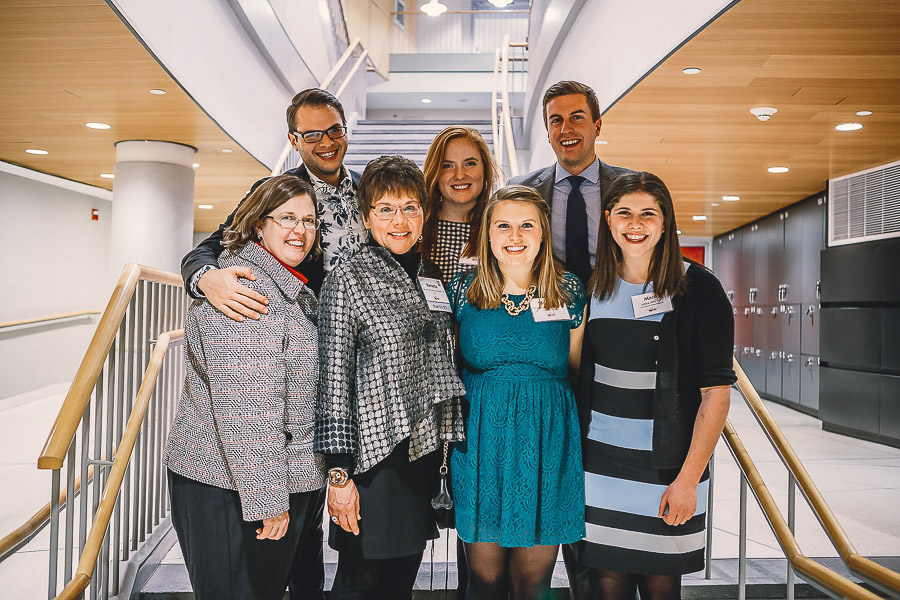 This year, the conference theme was A Sense of Place, where speakers, alumni, and industry leaders discussed a shift from an age of information to an era of experience. Each speaker focused on the changing landscape of guest expectations and the implications of advancing technology. Examples include a talk titled Creating Immersive Experiences with Elizabeth Mullins, VP of Hotels & Resorts for the Walt Disney Company and another on People: The Beauty of Authentic Experience in Hospitality with Mark Wuttke, president and COO of BABOR Cosmetics.
The Statler Auditorium was packed for the HEC 93 keynote speaker, Will Guidara '01, the co-owner of Make it Nice, a hospitality group including the establishments Eleven Madison Park, The NoMad Restaurant, and Made Nice. Additionally, the weekend allowed Hotelie entrepreneurs to show successful alumni and industry leaders their innovations and future business projects.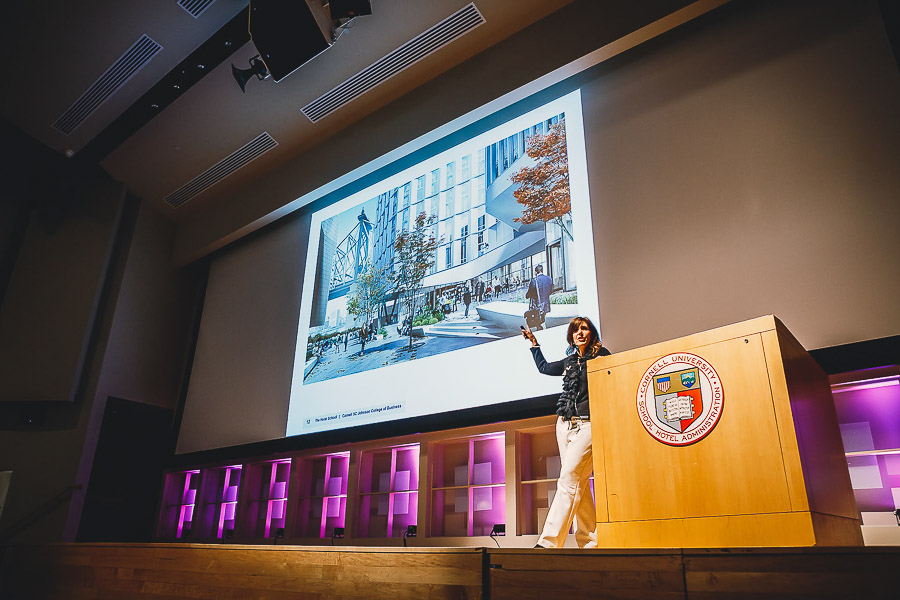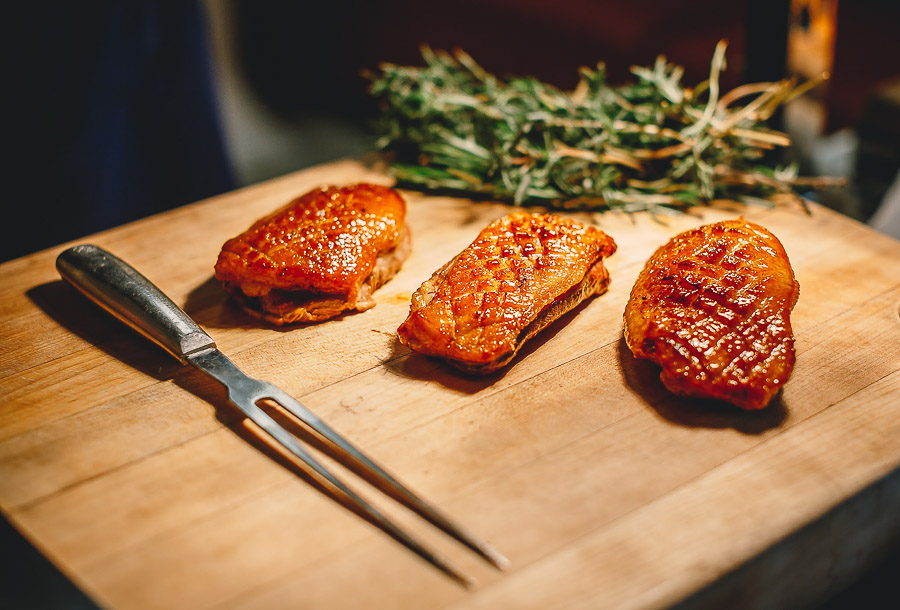 HEC 93 student leaders share their experiences and what made the weekend unique.
Jaimie Kim '18, Managing Director
"HEC is an amazing experience for students to gain hands-on experience with the hospitality industry. My three years of involvement have molded me into leader and hospitality professional that I am today. My Cornell experience would not have been complete without HEC as it has opened so many doors for me. I urge every Hotelie to participate in it to truly experience the true essence of the Hotel School."
Carmel Bendit-Shtull '19, Program Director
"Working on HEC is the quintessential example of practical learning. As a board, we have to think not just about the success of the conference, but about our legacy, our organizational memory, and mostly about our student volunteers and leaders. I am so proud of what we accomplished over the weekend through incredible F&B events and programming, but I am more proud about the students who stepped up and showed that they are capable of being the leaders for HEC 94 and beyond. It is amazing to see freshmen and sophomores show passion for continuing the tradition and the legacy of this incredible student-run conference. I know I did my job because there are people who will be able to do it even better next year!"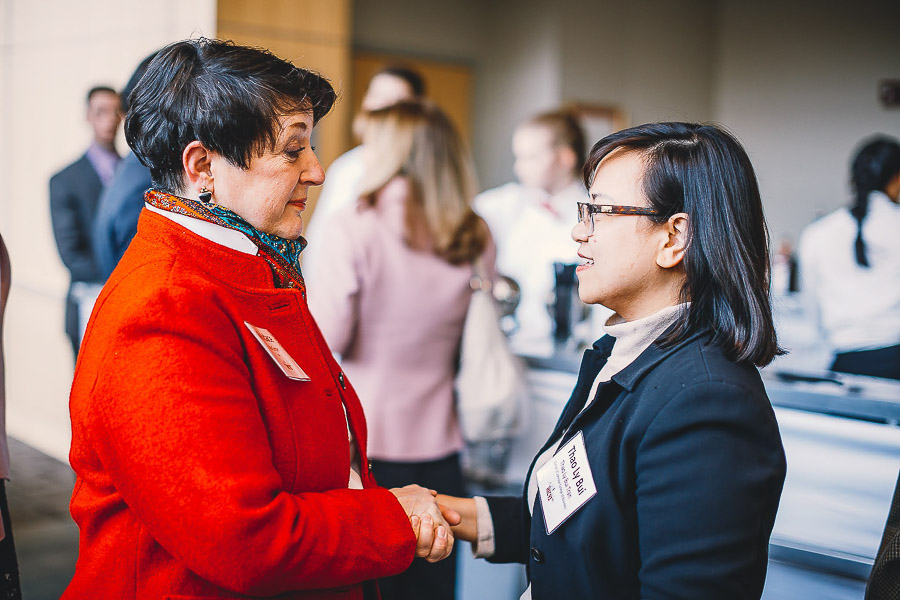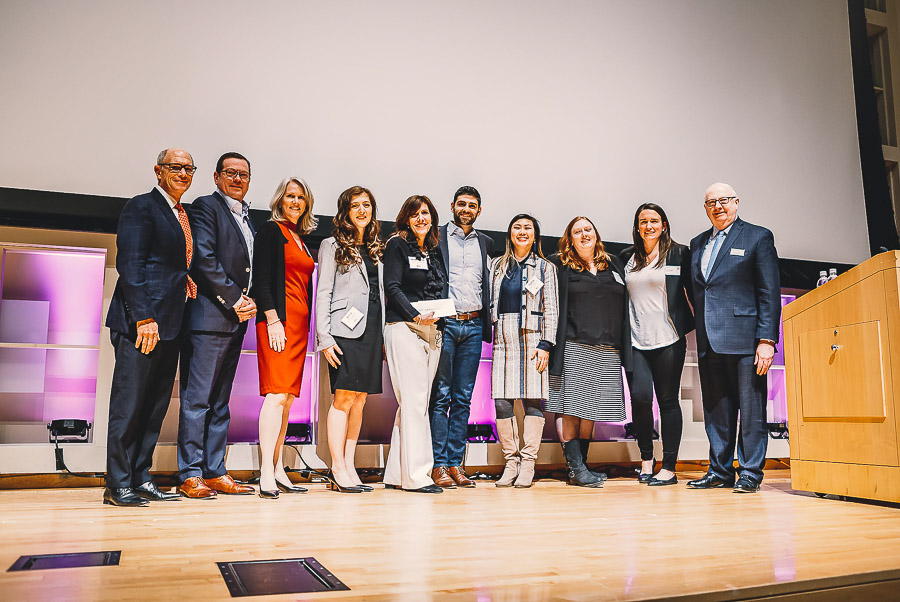 Elizabeth Qian '21, Donor Relations Manager
"I had a great experience as a donor relations manager for HEC 93. I was able to contact many alumni and industry leaders about donations, and the best part was seeing all of the products in person during the weekend. I also volunteered for both the rooms and design teams, which gave me more exposure to the workings of the conference. One idea that was really emphasized was working together to accomplish a common goal, regardless of your assigned team, so we helped out many of the other teams during our shifts. Overall, it was amazing meeting all of the guests and seeing how all of the students collaborated to make the weekend a success."
Eri Kato '20, Assistant Director of Diversity & Development
"I've been involved with HEC since freshman year, but this year's conference was something truly phenomenal. I was able to immerse myself with the speakers and alumni and converse about the many facets of the hospitality industry. It was also magical to see Statler Hall transformed into cocktail lounges, receptions atriums, and gala halls. The HEC tradition is one of the best things that makes the Hotel School so special."
Ghali Jorio '21, Program Manager
"Something that was extremely interesting and surprising during HEC is how the speakers were mostly early in their careers and the audience was composed of experienced hospitality professionals. At most conferences, the opposite happens, as people who are further along in their careers are usually the speakers and panelists. This shows how young people are beginning to lead the global hospitality industry and its growth is made possible by our generation."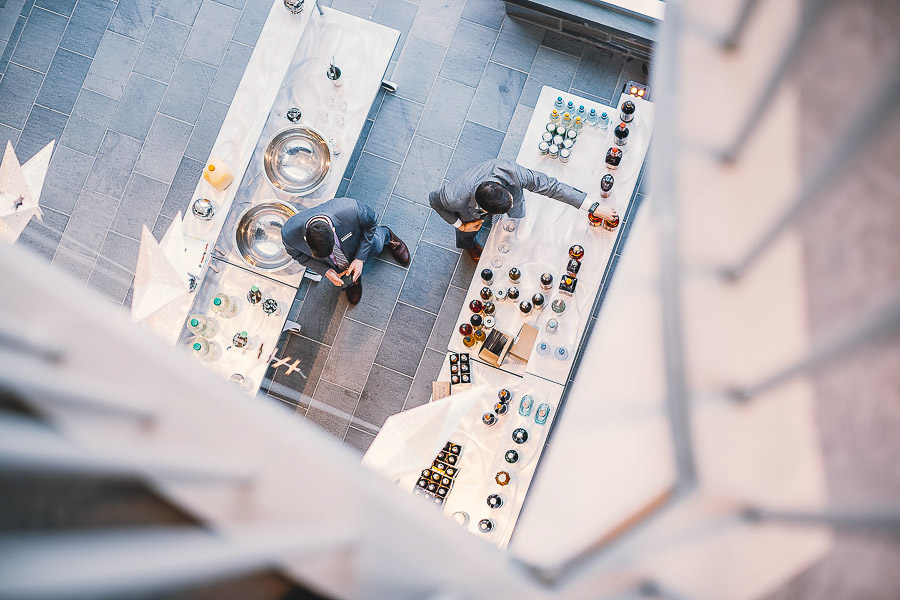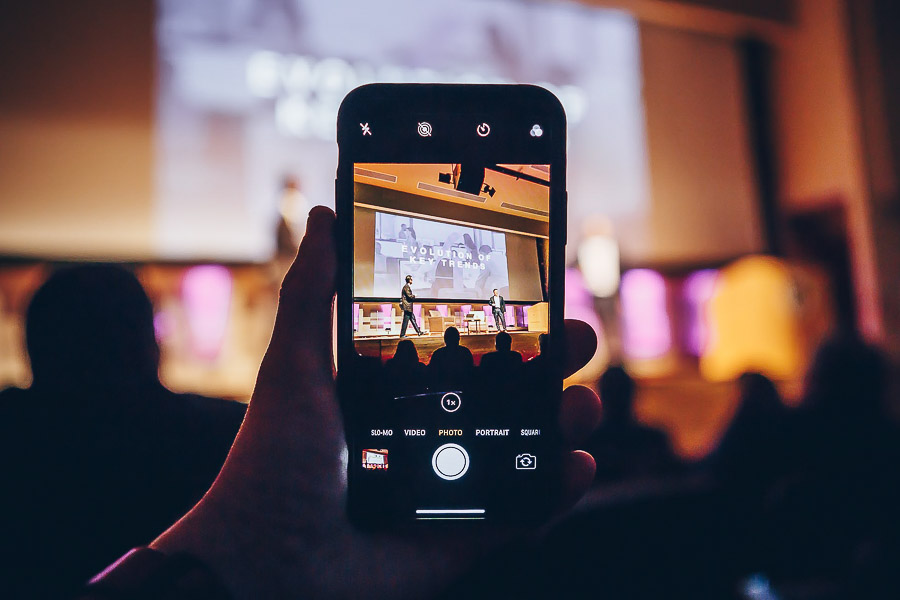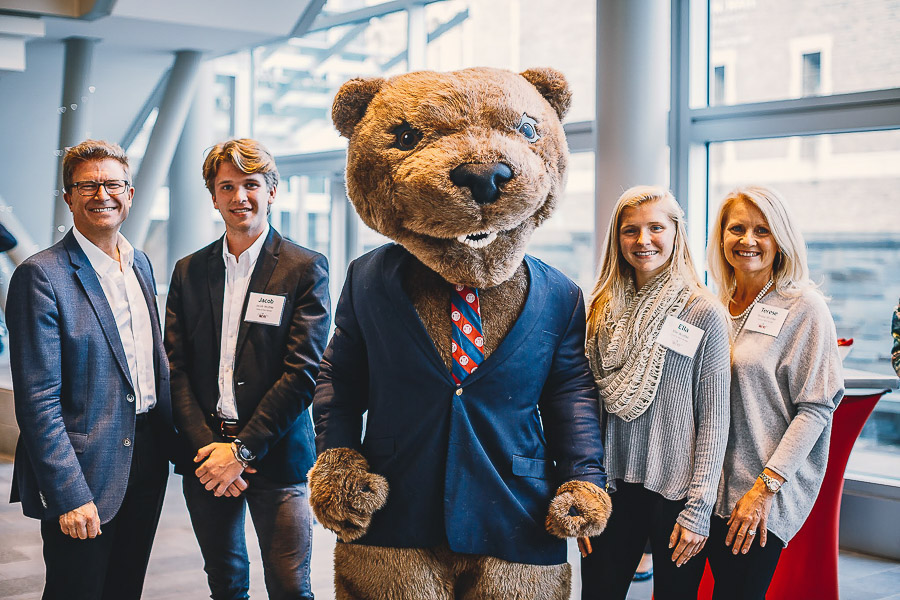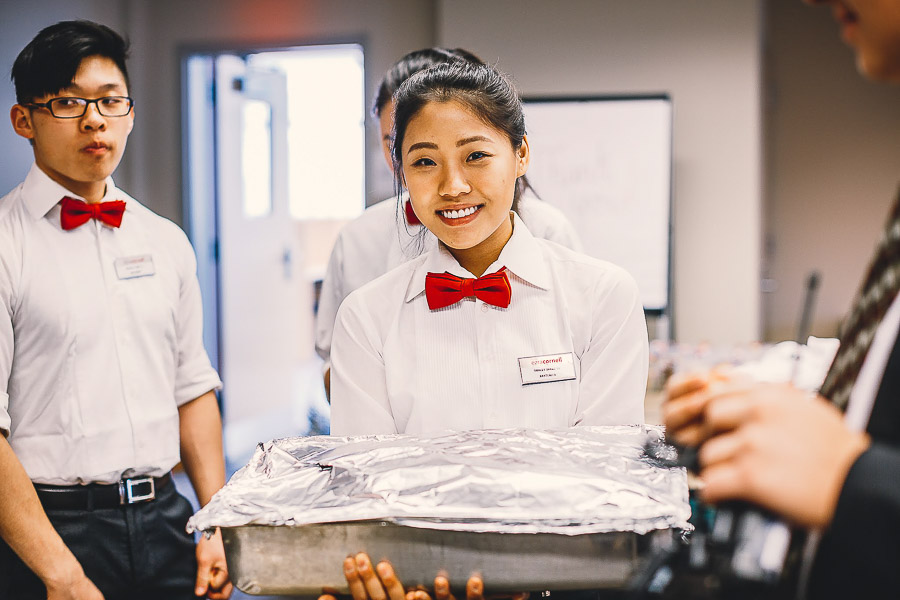 Tim Qi AAP '21, Gala Design Manager
Even as an architecture student, HEC has helped me effectively develop my leadership skills in executing a design through delegating tasks and managing a team of talented individuals. It was an great to see guests from all over the world come together and experience my design, which would not have been possible if weren't for the extraordinary efforts put in by my team members, Lizzie and Nick.

The Hotel School really surprised me with its friendly atmosphere—the alumni and students are willing to network and connect with you. Hotel School alumni come back to provide more opportunities for current students. I think what's even more special about HEC is that it is starting to attract talented students across different disciplines from the College of Architecture, Art, and Planning and the College of Human Ecology.
—Compiled and written by Carina Segredo '19, a student intern for the Cornell SC Johnson College of Business