MMH students give 5 tips for finals week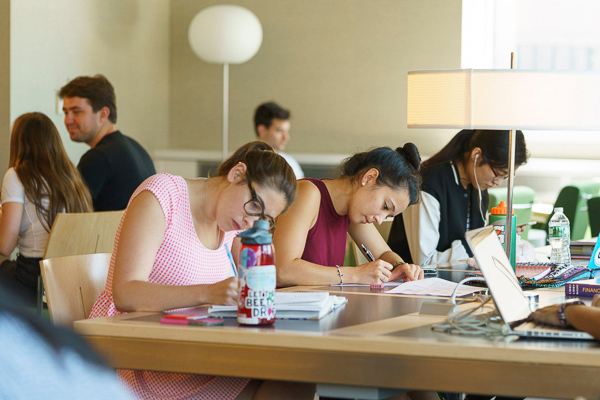 By Alison Kanovsky, MMH '18
Congratulations, you've made it to the end of the semester! But before you can enjoy a much-needed vacation, you have one more hurdle to jump. Finals week. As grad students, we've triumphed through many finals weeks, but are a little rusty when it comes to our study tactics. After interviewing a couple current Master of Management in Hospitality (MMH) students, here are some tips I gathered.
#1. Eat right
Liz Colicchio, MMH '18, recommends a healthy diet. When you eat unhealthy "stress" foods, while satisfying in the moment, leave you feeling sluggish. Eating healthy food feeds your brain and keeps you going. Along with that, make sure you drink plenty of water. Time flies when you're in study mode, so this one is easy to forget about. Fill up a big water bottle before you hunker down so it's easily accessible.
#2. Exercise
Sammy Cohn, MMH '18, suggests that you make time to exercise. When you're studying, you tend to sit in the same place for a couple hours, so it's important to find time to move around and be active. It could be part of your morning routine, a study break, or how you chose to end your day. It can even give you another round of energy to finish that last paper!
#3. Know your group meeting etiquette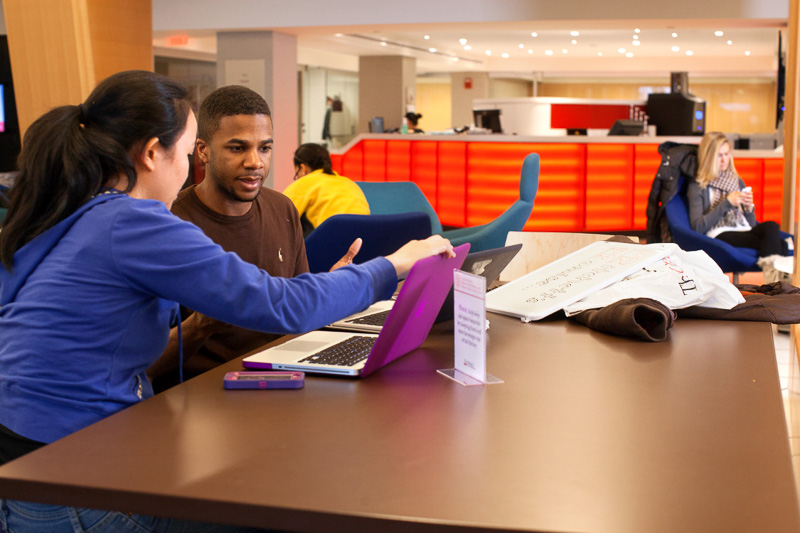 Finals weeks isn't just about exams. There are also group projects that are due at the same time. This tip is from my personal experience in meeting and event planning. If you are having an early morning group meeting, provide coffee. It's a nice hospitable touch and is a good way to keep everyone focused. I've had group meetings this semester where we start with a pot luck breakfast. Just simple foods like bagels and a big box of coffee usually do the trick. This is a fun way to make sure everyone arrives on time too!
#4. Stick to a routine
Sarah Mandel, MMH '18, says to go to sleep and wake up at the same time every day. Having a routine helps you be more productive. This way you make sure you're getting enough sleep and your body is used to waking up at that time and getting ready for the day.
#5. Find some study spots
This last piece of advice is a modification of something my mom told me she learned when she was in law school. She always stressed the importance of having a good study spot. She said to find it early in the semester and set aside time every week to go there and be productive. But something I realized was that different types of studying require different spots. When you're studying by yourself, you want a nice quiet place where no one will distract you. When you're studying with friends you want a place where you can all sit together and talk. When you're studying with a group you want a place with a big table that you can all sit around and brainstorm. Having a white board in this room is an added bonus.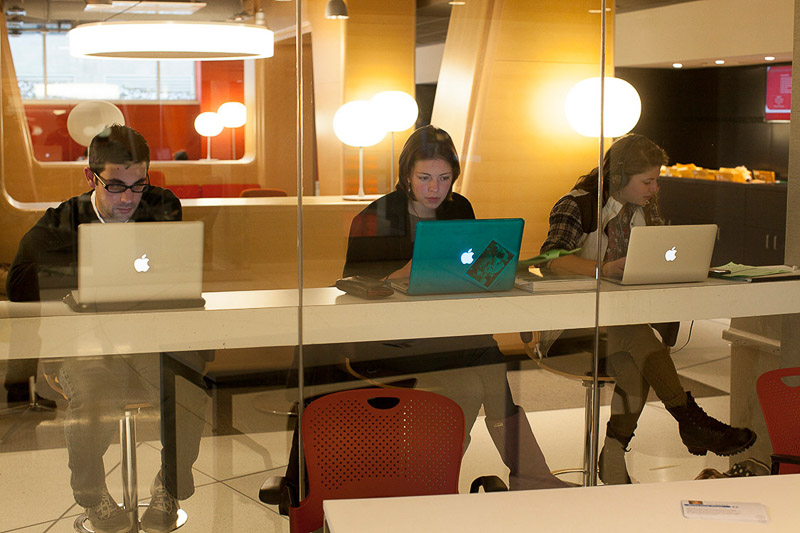 At the end of the day, these are just some tips we've found that work for us. Everyone studies their own way. It's just a matter of finding what works best for you. Happy studies!