MMH Mexico trek: Company visits, excursions, alumni connections offer hospitality all around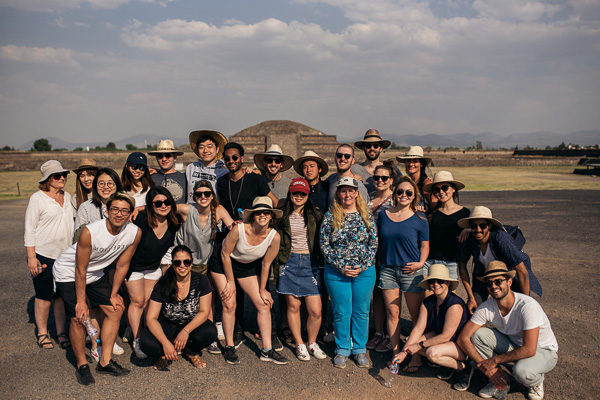 By Mandy Bennison, MMH '18
When I first heard a nine-day trek to Mexico for Spring Break was being offered, I was very interested. I knew this was an exciting new component added to our Master of Management in Hospitality (MMH) curriculum, and our own classmate, Juan Matienzo, was organizing the trek. Juan is from Mexico, and spent months planning in order to ensure that we would get to experience the best of everything Mexico has to offer. He created an amazing itinerary ranging from visits to fantastic restaurants, historic sites, exquisite hotels, and even a day at a theme park! I knew the opportunity to explore a foreign country with a group of 22 of my friends probably wouldn't present itself again anytime soon, so I immediately signed up!
All in for tours and company visits
My trip began with a rocky start after my flight was cancelled, (tip for travelling when you're based in Ithaca: Plan your flight out of Syracuse, and make sure it's a morning flight!) but I arrived to Mexico City in time to catch up with my classmates embarking on a walking tour of the Mexico National Palace. Our tour guide, Rodrigo Lopez, helped explain the history behind the intricate murals throughout the palace, which is the equivalent of the White House here in the United States. Getting a background of the history of Mexico was a great way to begin my journey.
Afterward, I got to experience my first meal in Mexico—a scorpion! I knew at that point that I was definitely in for a trek full of exciting and new experiences. The next few days were filled with activities from 9 a.m.–11 p.m. or later ranging in visits to the Aeromexico headquarters, a boat ride through the Xochimilco canals, and a company visit to Grupo Posados with their CEO and COO. Although tiring, the incredible amount of culture and hospitality we got to experience was amazing.
Excursions and outstanding hospitality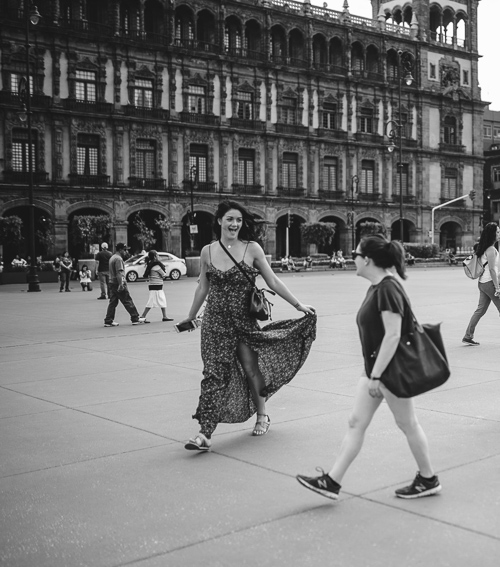 One of my favorite excursions was a trip to the Diego Rivera and Frida Kahlo House Studio Museum located in the San Angel neighborhood of Mexico City. Frida Kahol is one of my favorite artists, so getting to walk through where she lived and worked was especially fascinating to me. Another of my favorite experiences was touring the beautiful Hotel Live Aqua. We walked into one of the most gorgeous hotel lobbies I've ever seen, and we were offered hand massages by their talented spa team. They surprised us with a delicious spread of food prepared by their talented chef and fun souvenirs to take home.
The Teotihuacan pyramids were also breathtaking. We had the opportunity to meet with a Teotihuacan expert, Dr. Kim Goldsmith, who taught us the history behind the third largest pyramid in the world, Piramide del Sol. She has previously been a Teotihuacan tour guide for prestigious international guests including past United States presidents Carter and Clinton, so we felt especially lucky to learn from her.
After five incredible days in Mexico City, we traveled to Tulum, which was as beautiful as we had imagined. The weather was perfect and everyone was in high spirits. We explored a Mexican theme park, Xcaret, and got an up-close view of dolphins and subterranean rivers. On our last day, we embarked on a rocky catamaran ride in crystal clear water, which was a favorite for many of us. We had the chance to snorkel, play some football, and soak in the beautiful Mexican sun. Our dinner that night was my favorite of the trip, as we had a private dining experience at the Papaya Playa Project. The ambiance was incredible with the sound of ocean waves crashing in the background and candles lighting our gorgeous cabana. We ended our trip with dancing the night away on a pristine sand beach.
The powerful Hotelie network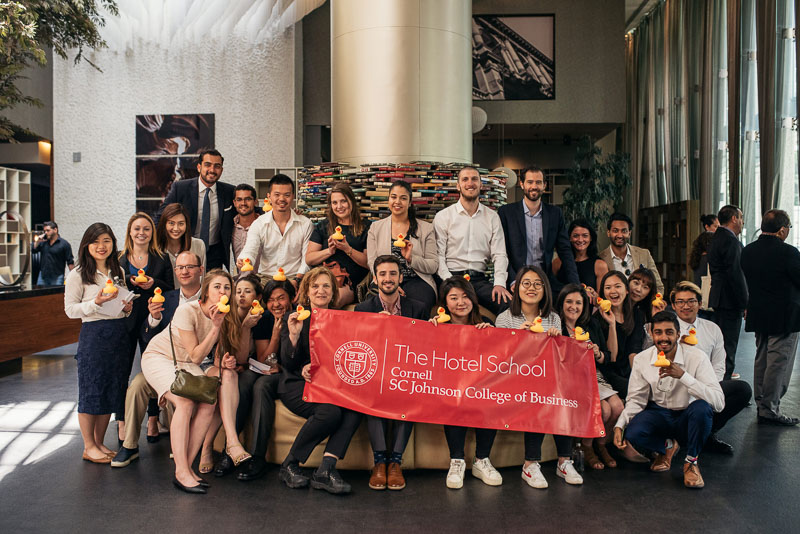 Although I'm well aware of how powerful the Hotelie network is, this trip really reaffirmed it for me. We were 2,631 miles away from Ithaca, but still somehow felt like everywhere we went, Cornell and SHA was with us. Every site we visited treated us like royalty, and we felt very proud to be representing Cornell.
We got to see firsthand how successful our alumni are, which was very exciting. Samual Leizorek, MMH '00, invited us to his exquisite hotel in the Mexico City Polanco neighborhood, Las Alcobas, where we had a great discussion regarding his education at Cornell and how it's helped him get where he is today. It's nice to read about our alumni's success in newsletters and magazines but being able to see it firsthand was really special. We were also his guest for a special dinner at Dulce Patria, a restaurant he is a managing partner of. With its pink stucco winding staircase, large cacti on the open windows, and incredible food, it quickly climbed the list of my favorite restaurants. If you're ever visiting Mexico City, I recommend going, not only to support an incredible SHA alum, but to also capture a picture in front of the striking pink and gold front door.
I highly recommend enrolling in any trek SHA offers, as you get to experience so many unique things you likely wouldn't otherwise. I'm so grateful for this experience, and it will certainly go down as one of my favorite classes and experiences while at the Hotel School.
---
About Mandy Bennison, MMH '18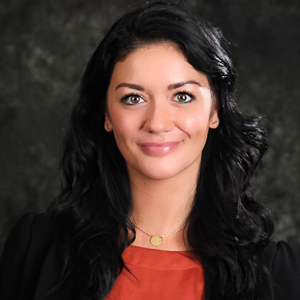 Mandy was born and raised just outside of Ithaca, New York, where both her parents worked at Cornell University. She grew up visiting the campus and is thrilled to be back as a graduate student. She developed a love for fashion at a young age and, after graduating high school, enrolled at the Fashion Institute of Technology. After graduating with and associate's degree in fashion merchandising management, she enrolled at Binghamton University where she graduated with a bachelor's degree in human development. After holding numerous positions within the retail industry, Mandy decided to supplement this experience with the MMH degree from Cornell in order to pursue her interests in retail, fashion, e-commerce, and hospitality. While obtaining this degree, she concurrently works within Alumni Affairs at Cornell. In her free time, she enjoys spending time outdoors in the beautiful Finger Lakes, partaking in competitive eating competitions, and interior design.