Tips for following trends in the ever-changing hospitality industry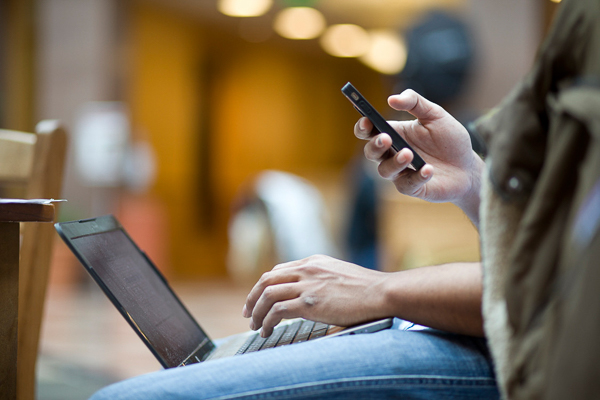 It's no secret that the hospitality industry is constantly evolving. For example, every day people book rooms at the homes of strangers through Airbnb, hotels and restaurants are increasingly catering to people who want to travel with their pets, and now, a request for a hotel room with a treadmill in it doesn't sound all that obscure. Constant change is the new normal, so how can you be sure you're following the trends and staying up to date when the success of both your organization and your career depends on it? Here are five tips to help.
#1. Make it a priority to stay informed
As a hospitality professional, it is important to know what is happening in the industry. Make it a point to learn a little bit every day. Try reading an article with your morning coffee or during your lunch. Do a little light reading before bed. Even just five minutes a day can make a big difference in your understanding of the changes underway in the service industry.
#2. Read the right materials
Gathering information from an appropriate source is just as important as making the time to read. Sign up to receive a weekly email newsletter from an outlet like Hotel News Now to receive updates on the current landscape in worldwide hospitality news.
#3. Tap into Cornell's research
The School of Hotel Administration provides a free service, the Cornell Scholarly Commons, which gives you access to academic and field research from the Hotel School and additional materials in support of our scholarly community. Read the latest hospitality research and published papers by some of our world-renowned professors.
#4. Make connections
If you attend the Hotel School's General Managers Program (GMP) or complete at least six courses in the Professional Development Program (PDP), you will earn an affiliate membership in the Cornell Hotel Society (CHS) alumni organization. With more than 55 CHS chapters on six continents, your membership allows you access to our exclusive network of Hotelies across the globe. This platform can help you make connections, build friendships, and further your professional endeavors. You'll also receive access to the bi-annual Hotelie magazine and Cornell Annual Report. Members can attend exclusive CHS events and connect with individuals who are tackling some of the same challenges.
If you are unable to take time away from work and home for GMP or PDP, you can take advantage of our flexible, results-oriented online learning courses and certificates, which are tailored to help you gain the education you need to succeed.
#5. Follow the Hotel School on social media
Stay up-to-date with Cornell Executive Education and the Hotel School by following us on social media. Like us on Facebook, follow us on Instagram, learn with us on Business Feed, join the conversation on Twitter, and stay connected professionally on LinkedIn.
If you're Interested in learning more about Cornell Executive Education programs but don't know where to begin, find out more by reading our frequently asked questions, or send us an email to schedule a time to speak with one of our team members. We look forward to helping you achieve your professional development goals!