The 180: Hands-on management experience at Establishment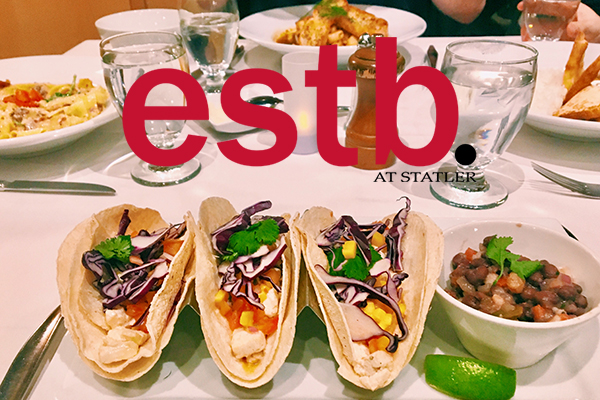 No undergraduate experience is complete without Establishment. This upscale restaurant, located on the second floor of Statler Hall, is run by students in the core course HADM 3350: Restaurant Management. These students not only work together to serve Establishment customers, but also rotate responsibilities so each team has the opportunity to fully manage a complete dinner service, which includes acting as front-of-house and back-of-house managers, creating the menu, ordering menu items in correct quantities, and executing food prep and service.
Learn more about Establishment and take a look at this year's memories on Facebook.
Here are some Establishment highlights from the 2017–2018 academic year.
Jaimie Kim '18
"One thing I learned during my Establishment night is that, as a manager, your role is to remain calm and composed when going through unforeseen challenges. It is important to see the big picture of the event you are managing and to delegate responsibilities rather than focusing on small details. I need to assess a situation and come up with a viable solution that can be applied quickly."
---
Elena Mandry '18, Sean Maloney '18, and Jack Weymer '18
Management night theme: Down by the Bay
"The theme of our night originated from the fact that both Jack and Sean are from Maryland and that all three of us are big fans of Old Bay seasoning. We wanted to come up with a theme that wasn't something that is typically seen at Establishment, something fun that would have food that we enjoyed making and our friends would be excited to eat. After we chose our theme, the name was just a natural fit!"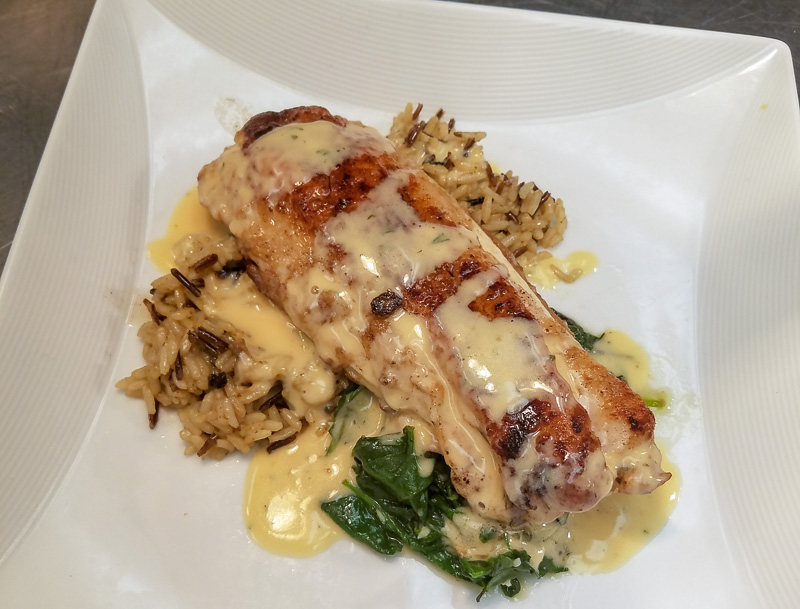 ---
Max Aronson '19, Sarah Monahan '19, and Samantha Wong '19
Management night theme: Trattoria Tre Amici
"We were inspired by the delicious, rustic experience of a traditional Tuscan trattoria. We found inspiration while studying abroad in Florence and wanted to share our favorite foods with the Cornell community. The greatest part of working a management night like this was being able to build a concept from just an idea while working alongside some of our best friends and peers."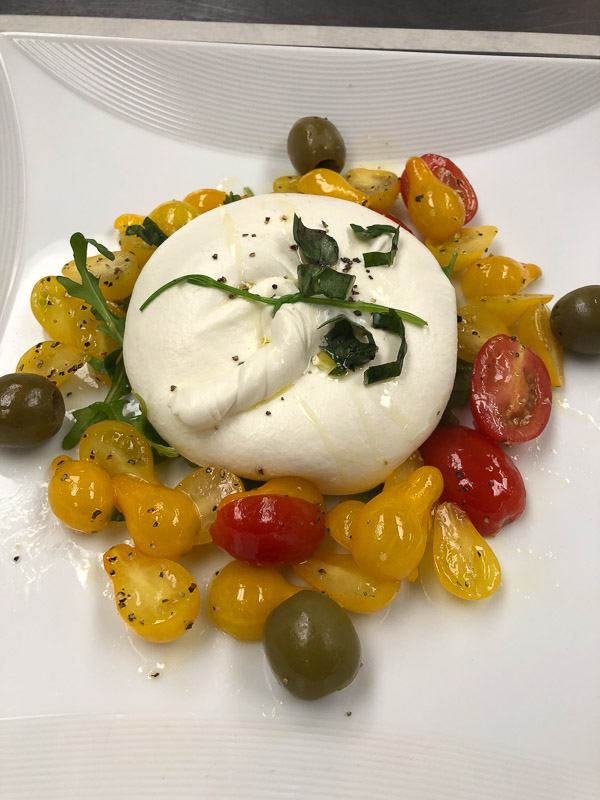 ---
Ryan Ha '19, Katie Lee '19, and Jane Yoon '19
Management night theme: Good for the Seoul
"We featured grubby, yet authentic Korean cuisine that shattered the idea of a simple and light Korean meal. We strived to create food that was carefully and lovingly constructed with the homey and feel-good nature of a grandmother's touch. It was an unforgettable night working in the kitchen and on the floor as we saw friends and family come together and celebrate our creations."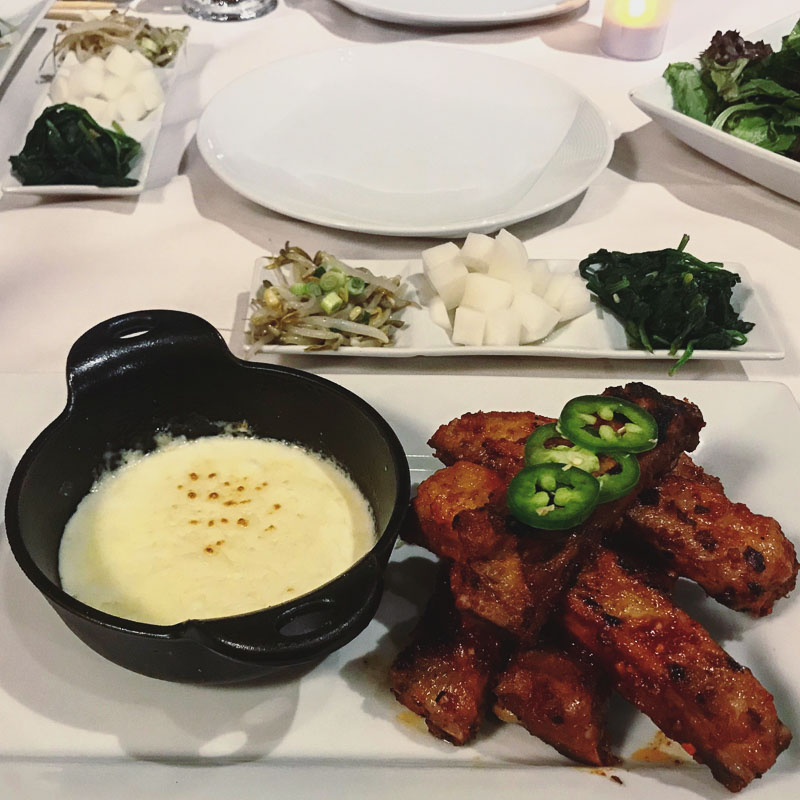 ---
Henry Foote '19, Ellie Galiardo '19, and Chelsea Hummer '19
Management night theme: Treat Yourself
"Our theme was 'Treat Yourself' because our night was on Valentine's Day! We really wanted to create a menu of dishes that were rich and indulgent for the special holiday. We had a lobster mac 'n' cheese, filet of beef with gorgonzola sauce, shrimp and sesame broccoli bowl, and a deep-dish cookie skillet. We also had a Cava cocktail. It was truly a special night for the team and it made us feel so proud to be Hotelies!"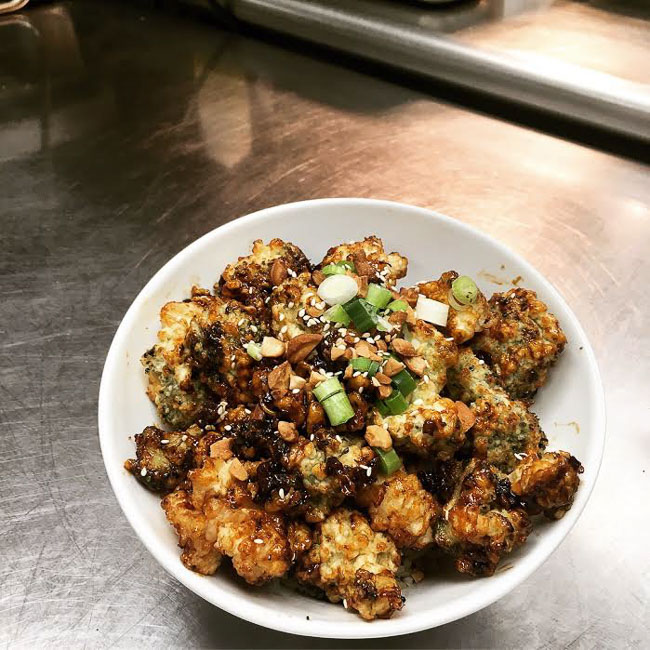 ---
Alana Fallon '18, Molly McLoughlin '18, and Elise Mun '18
Management night theme: Holy Shiitake! – A Japanese Inspired Café
"The team wanted to highlight the clean, fresh flavors associated with Japanese minimalist culture. The menu had many demonstrations of this simple yet powerful flavor that was sure to excite diner palates."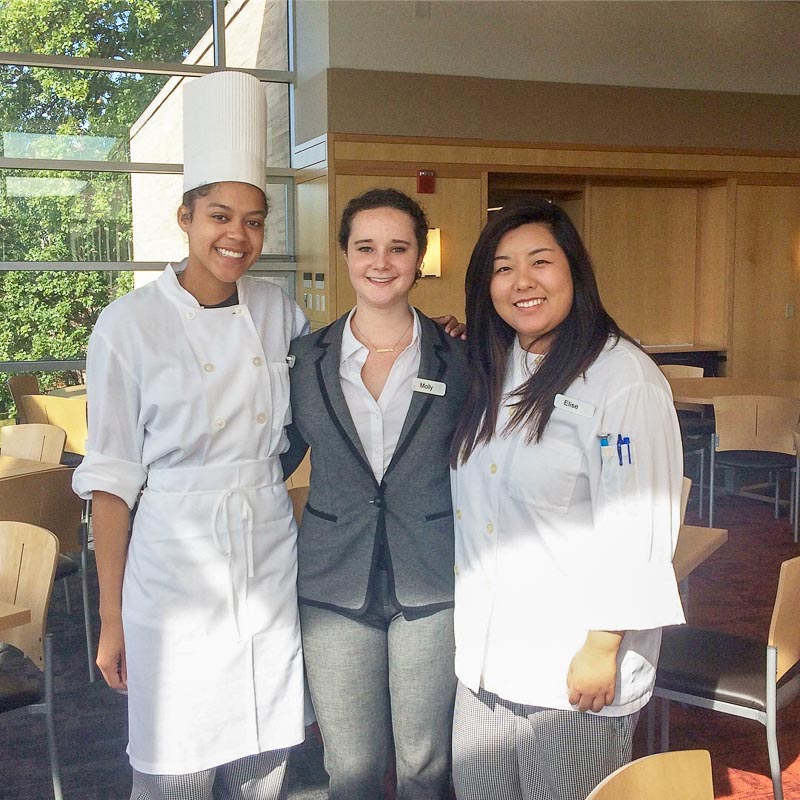 ---
Allison Callen '18, Ryan Cowell '18, and Ellis Heijst '18
Management night theme: It's All Greek to Me!
"Our management night was like our coming of age in the Hotel School. It's one of those traditions that you can bond with alumni over and something that you'll always remember."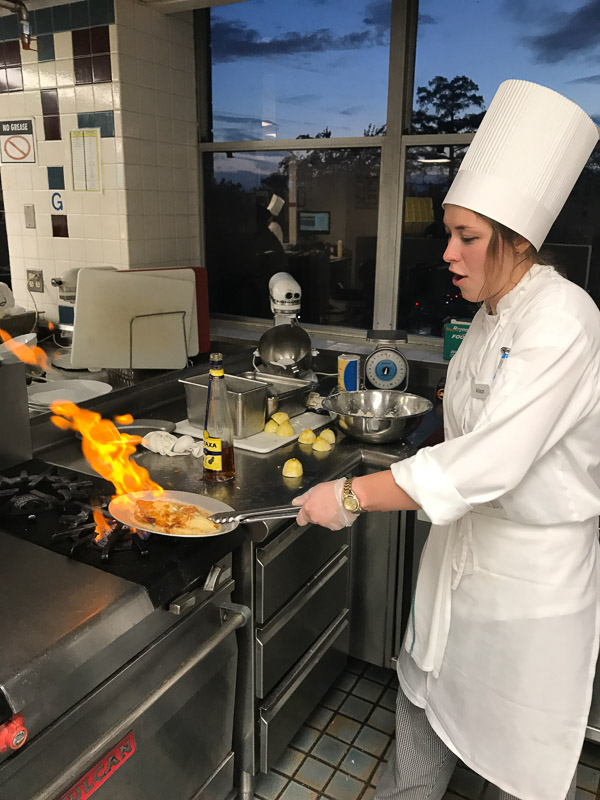 ---
Gianna Duda '19, Emily Rudolph '19, and Andrew Glosson '18
Management night theme: Centro, A Vibrant Neighborhood Bistro
"Centro is modeled around a bustling neighborhood bistro. Centro means center in several languages and sums up the experience we wanted to provide. The concept encompassed classic and indulgent dishes with a twist of contemporary trend."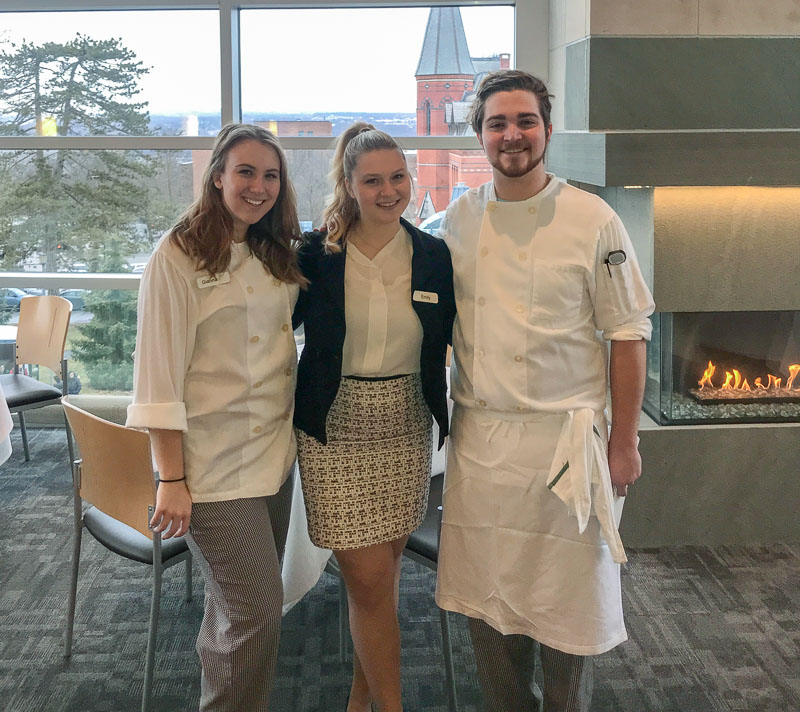 ---
More photos from the 2018 spring semester