Pablo Azcárraga, MPS '85, awarded 2018 MMH Outstanding Alumnus of the Year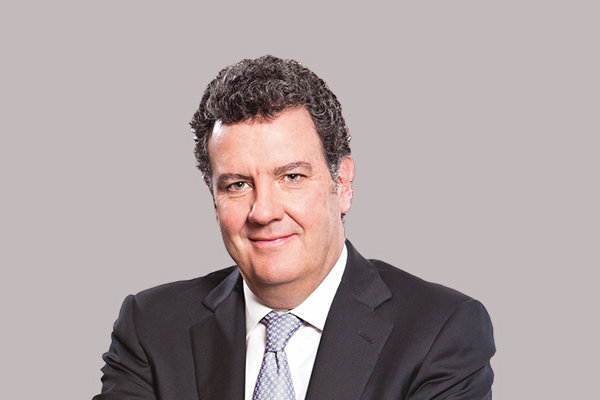 After reviewing alumni nominations on a range of criteria, the MMH Award Committee has selected Pablo Azcárraga, MPS '85, to receive the 2018 Cornell MMH Outstanding Alumnus of the Year award, presented by the School of Hotel Administration and the Office of Alumni Affairs and Development.
As chairman of the board of directors for Posadas, the leading Latin American hotel company with 170 properties and 26,587 guestrooms, Azcárraga is responsible for managing the board, maintaining board communication, and acting as an adviser to the CEO. Azcárraga will receive the award at the annual Cornell MMH Reception on Sunday, November 11, in New York City.
"It is a pleasure to honor Pablo as the 2018 Cornell MMH Outstanding Alumnus of the Year. He is a leader within the hospitality industry and exemplifies the passion, professionalism, and excellence that we've come to expect from the graduates of the program. We are grateful for his service and commitment to the school and look forward to honoring him in New York City," said Kate Walsh, dean and E. M. Statler Professor at the Hotel School.
With more than 30 years of hotel industry experience, Azcárraga uses his expertise to oversee the hotel group's investment evaluation committee and the development team that approves the inclusion of new hotels to the Posadas portfolio. Through maintaining relationships with current and potential hotel owners, Azcárraga guides the management team in the development of new business. Under Azcárraga's leadership and dedicated work ethic, Posadas Hotels has seen tremendous growth and continues to be known as one of Latin America's most-respected leaders in the hospitality industry.
Azcárraga serves both the hospitality industry and his community. He is the president of the National Assembly of Tourism Enterprises, an organization composed of 16 national chambers and associations that represents 90 percent of Mexico's private sector tourism activity. He is on the Advisory Council of the Nature Conservancy, was a past member of the Cornell University Council (2004–2008 and 2010–2014), and was the former Cornell Hotel Society Mexican chapter president (Aug. 2003­–Jan. 2005).
Azcárraga holds a BS in business administration from the Universidad Anahuac in Mexico City. In 1985 he graduated with an MPS from Cornell University's School of Hotel Administration and is also a graduate of the Advanced Management Program at Harvard Business School. He resides in Mexico with his wife, Mercedes. They have two daughters. Azcárraga consistently supports Cornell and the School of Hotel Administration by sponsoring events at his hotels and participating in panel discussions. The Hotel School was pleased to welcome him as a speaker for the Dean's Distinguished Lecture Series in 2007. He is the first MMH Outstanding Alumnus awardee from Central America.